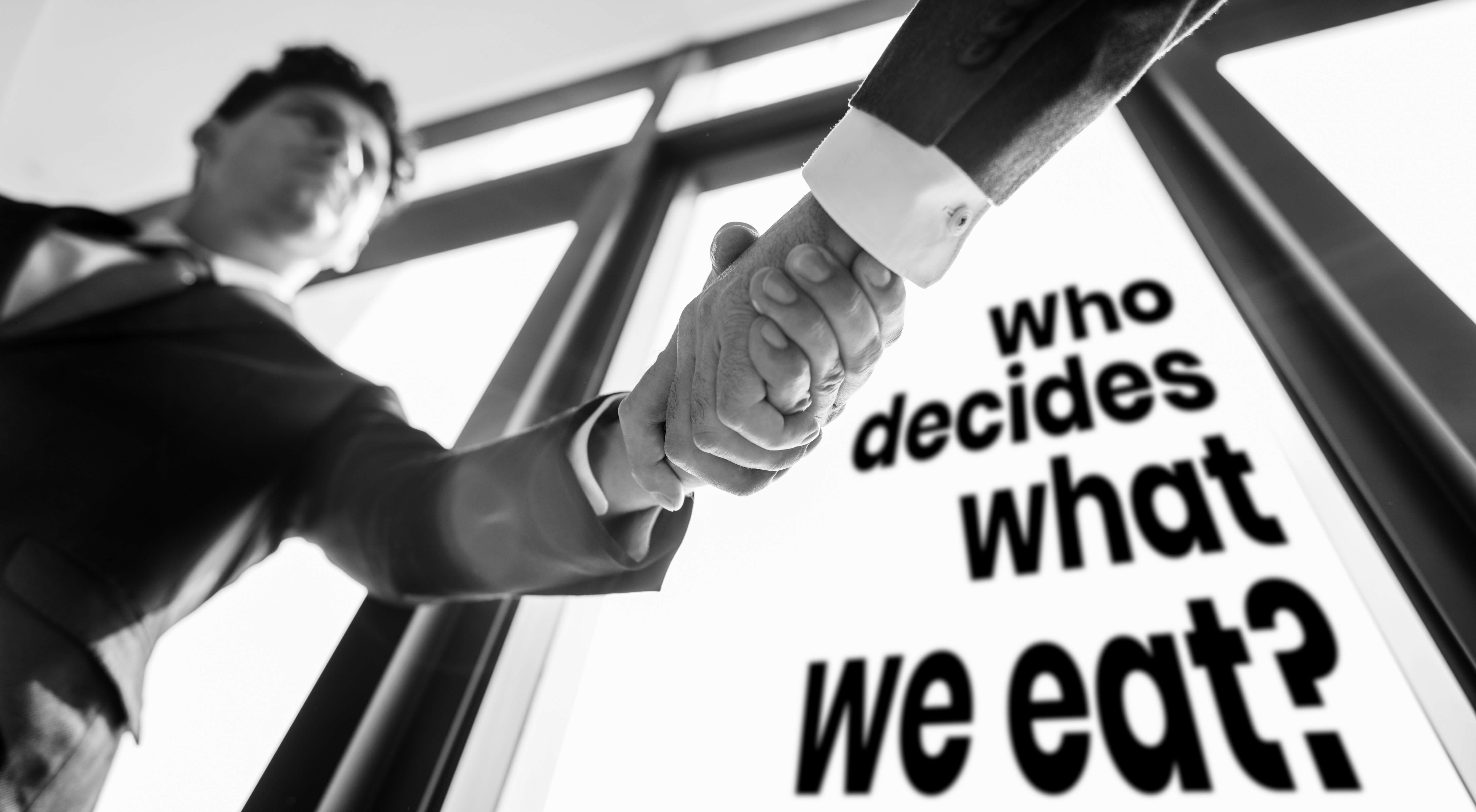 A few years ago, an infographic went viral that showed how most of the world's food brands are owned by just a handful of corporations.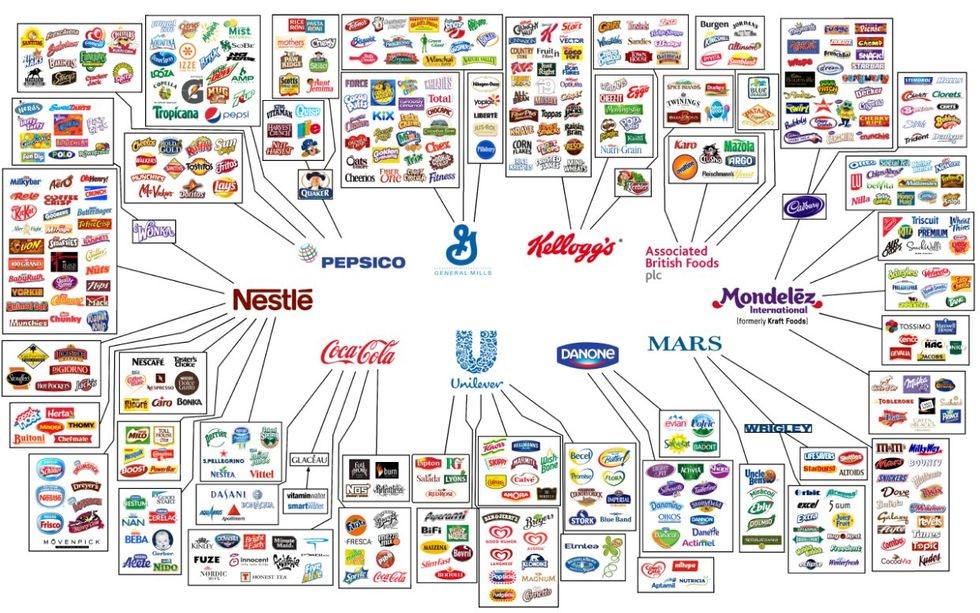 Around the same time that this infographic started circulating, a study found that nearly 60% of the calories in the modern American diet come from processed foods.  
How did we get here
 with our food
? 
 In the early years of our country, home cooked meals & fresh cooked meals were the ways to eat. We plucked our own chickens, grew our own vegetables, made our own bread. We ate whole foods made from scratch. There were innovations—a company called Van Camp sold canned beans to the Union Army during the Civil War, Clarence Birdseye introduced frozen foods in the 1920s—but for the most part, we knew where your food came from or at least knew the local farmer or butcher who provided our ingredients. 
 It was post World War II that our food supply really started to change. Food manufacturers who had secured government contracts during the war saw their profits plummet. To make up for lost wartime revenue, they started introducing new food innovations designed to appeal to housewives' demand for convenience, like Minute Maid concentrated orange juice, Duncan Hines cake mixes, and Minute Rice.1 
(Also Read – Made to Cook: The Cooking Hypothesis)
The way Americans shopped for food was changing, too. Turn-of-the-century housewives bought their food from the freestanding grocer, butcher, and dry goods stores. They'd hand their shopping list to the store clerk, and the clerk would pick all the items for them. The first self-service grocery store, Piggly Wiggly, opened in Memphis in 1916, and this new store model—where consumers roamed through the store picking out their own items from the shelf—quickly caught on. According to the National Women's History Museum, between 1948 and 1958, the number of supermarkets in the United States doubled to over 2,500 and for the first time, it was cheaper to buy processed food than fresh.   
 Suddenly there were lots of money to be made in packaged convenience foods and the mergers and acquisitions began. Large companies started gobbling up smaller brands, and the steady consolidation of the industry continues to grow. In the last 20 years, there have been 9,007 mergers and acquisitions in the food, beverage, and grocery space, according to The Food Institute.  
 Industry watchdog Food & Water Watch says that all this consolidation means that these companies have an outsized influence on the food choices, diets, and working conditions of people around the world — not to mention the impact they have on the environment. Reduced competition gives these corporations control of the market price that farmers get for their crops and livestock. It's led to the decrease of family farms and the growth of factory farms, ecologically damaging farming practices, and more and more unhealthy processed foods on grocery store shelves.  
(Also Read – Avoid wasting food: save $1600 per year)
Amidst all this, what can we do to eat healthy? We love eating out and that will always remain an enjoyable experience. But the sure shot way to eat healthily is to have more home cooked meals. Meal prepping can also be an effective strategy. But if modern life gets in the way of fresh cooked meals or meal prepping, consider businesses like CookinGenie. CookinGenie can send a Genie (culinary experts ranging from classically trained chefs to specialized home cooks) to your house to make home-cooked meals for you and your family. Click here to view our menus and book your Genie today & enjoy fresh cooking from wholesome ingredients.