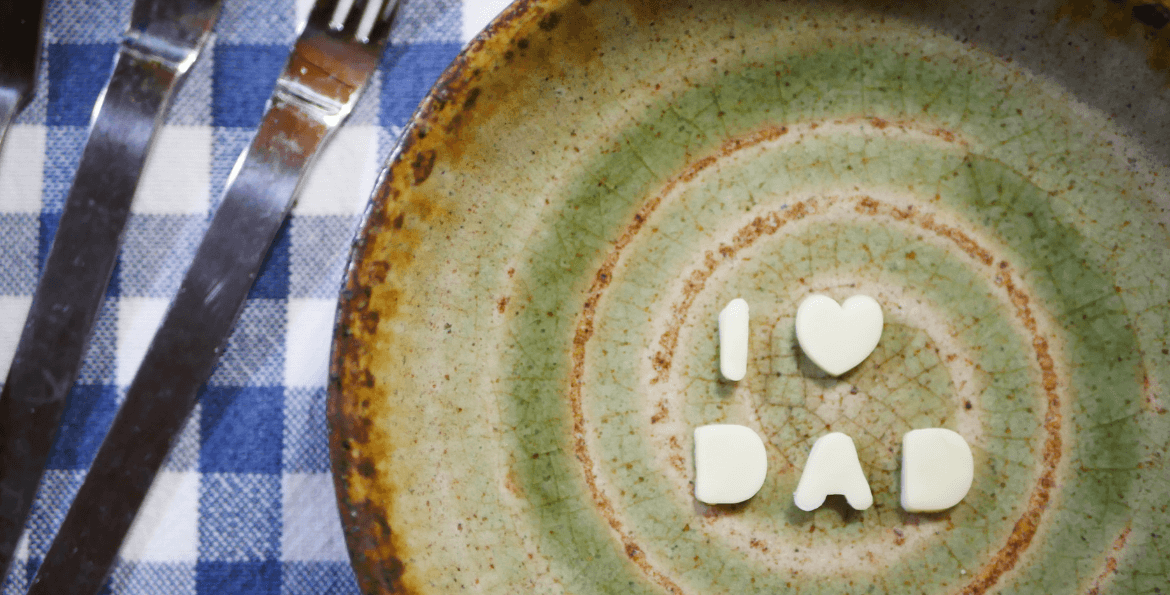 Let's face it, Dads are hard to shop for. If your dad is anything like mine, when you ask him what he wants for Father's Day, he insists he doesn't want anything, citing the fact that "he already has everything he needs."
While that's a sweet sentiment, it can put kids trying to do something nice for Father's Day in a bind. If you're in this boat, don't overthink it. The holiday is about showing dad how much you appreciate him, and you don't need to shell out for a designer watch to do that.
A 2019 survey conducted by Omaha Steaks found that 3 of 4 dads prefer an experience over a physical gift for Father's Day. That could be going to a ball game, catching a concert, or seeing a movie, but the survey found that the experience dads want the most for their big day is a home-cooked meal. (Another survey found most dads don't want to go out to eat for Father's Day.)
Of the 2,000 dads surveyed, 41% of them said their ideal Father's Day would be spent enjoying a big, juicy steak with their family, and 79% of respondents said they love to bond with their children over food.
So, there you have it. The best gift for dad this year is the simplest, a delicious home cooked meal. But that raises other concerns. What if you don't feel like handling all the shopping, cooking, and cleaning required? Or maybe, since Dad is usually the one manning the grill, your steak cooking skills are a little rusty?
Well, luckily, CookinGenie is here to help. With CookinGenie, you can book a talented chef to come to your home with everything they need to cook Dad a meal fit for a king. While the genie takes care of the shopping, cooking, and cleaning, you can kick back and spend some quality time with the man who made you who you are.
If your father is like those surveyed and is hankering a juicy steak this year, CookinGenie's got you covered. Try genie Lamont's elegant Pan-Seared Filet with Grilled Shrimp and Fennel Slaw. Or perhaps dad would prefer something a little more classic like genie Quentin's Honey-Bourbon Sirloin with a Loaded Potato. For an adventurous twist on steak dinner, treat dad to genie Tateayona's Latin-inspired Flank Stank with Chimichurri.
But if your dad's not a steak guy, no problem. CookinGenie offers a delicious variety of pastas, salads, vegetarian dishes, desserts, seafood dishes, and more to satisfy any father. If dad is a bit of a foodie, there's a wide selection of authentic Thai, Indian, Latin, Italian, Korean, and Middle eastern dishes to choose from. Plus, there's plenty of tasty kid-friendly meals available to keep the whole family at peace. Whatever your dad prefers, CookinGenie can whip up the stunning feast he deserves.
This Father's Day, keep it simple. Instead of dress socks or a novelty coffee mug, try CookingGenie and give dad what he really wants.