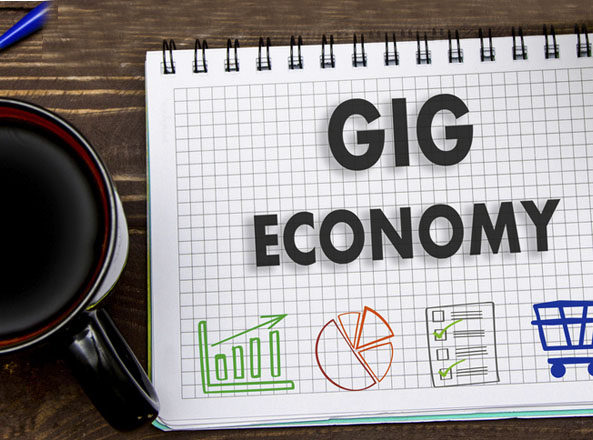 A friend of mine recently ordered delivery of groceries to her home. The person delivering presented her a business card and offered his services as a home cook. Not only was he willing to purchase her groceries, but he was also willing to prepare her food. Talk about full service! We wanted to applaud this gentleman for combining his talents with a secondary service that his customer base would benefit from. Not only can he expand the services he offers, but he can also reach a wider base of people who could benefit from his services.
The gig economy is growing with no signs of slowing down. We think we're going to see more and more of this kind of crossover opportunity. It makes sense to diversify. By offering more than one service you become more valuable to your customers, and your service becomes even more individualized and personal based on your knowledge of their preferences. It also opens the door to additional profits. It allows you to offer a secondary service to the families that you cook for already and creates an endless stream of new individuals who might be looking for a home cook but never considered one before.
Maybe you're working as an Uber Driver or a Task Rabbit already and you have a dream of becoming a cook. But the enormous amount of training or investment to open your own business is daunting. Alternatively, starting from the ground up with an entry level job at a restaurant usually means years of hard work & inflexible hours just to gain a base level of knowledge. But becoming a home cook is a new emerging opportunity that is gaining in popularity each year. Just as people are willing to outsource their cleaning, or their grocery shopping many busy families and professionals don't have the time or expertise to cook quality meals each day.
Many home cooks start small, by apprenticing with an experienced cook. Going with them to jobs teaches them how to speak to clients, plan menus, and execute dishes in a time efficient manner. It can also teach them how to overcome some of the common quirks that come with cooking in someone else's kitchen. Some start by portion sharing with friends and family. Meaning just preparing a double batch of whatever you cook for your own family and selling the bonus portion to friends and family. Some start by delivering meals or offering pick up services with a set menu and build a clientele with a Facebook group.
Then there are businesses like ours. We take experienced cooks and home cooks alike and introduce them to the world of being a home cook. We can help you with advertising, building a clientele, and growing your business. We can help you build your own reputation, while earning a decent wage.. The possibilities are endless in a gig economy, but everyone has to start somewhere. If you want to cook fresh meals to help out busy folks who want to eat food made in their own kitchens, send us a note. We are here to help!