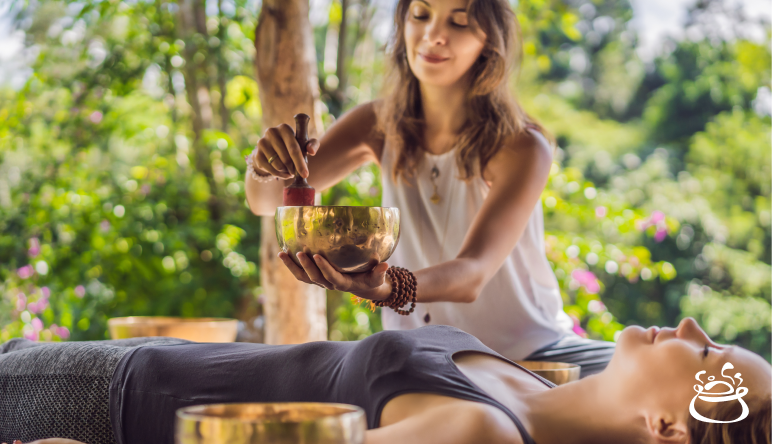 It's no surprise that, on occasion, girls need a getaway, and there's nothing better for girls than an all-girls trip.  
Welcome to Columbus, Ohio, the vibrant city that offers endless opportunities for an unforgettable girls' day out! Whether you're a local or a visitor, Columbus has something special for you and your girlfriends.  
From exciting attractions to delightful dining experiences, this city has it all. This blog will highlight five must-do activities to make your girls' day in Columbus memorable. So, get ready to explore, laugh, indulge, and create lasting memories in the heart of Ohio's capital city.  
Exploring Artistic Gems of Columbus
Columbus, Ohio, is a haven for art enthusiasts, where creativity thrives in every corner, making exploring art one of the best Columbus things to do. Discover captivating galleries, awe-inspiring street art, and immersive exhibitions that will ignite your girl group's artistic spirit.  
The Short North Arts District
This eclectic neighborhood has many galleries showcasing a diverse range of artistic expressions. Every corner is a testament to Columbus' artistic prowess, from contemporary masterpieces to thought-provoking canvas impressions.  
Street Art
Columbus dwells in stunning murals, transforming the cityscape into a living canvas. The Short North, Franklinton, and the University District are brimming with stunning murals that beckon for a perfect Instagram moment. 
Captivating Collections
 Delve into the captivating world of fine art at the renowned Columbus Museum of Art. This cultural gem houses an extensive collection of artistic treasures, from classic masterpieces to contemporary creations.  
Retail Therapy Galore for Your Girl Gang
Columbus offers many shopping destinations that cater to every style and taste. From unique boutiques to chic concept stores, Columbus has it all. Join us as we explore some of the city's most coveted shopping spots, where you and your girlfriends can shop till you drop! 
Discover Handcrafted Delights at Glenn Avenue Soap Company
This local gem specializes in handcrafted soaps, skincare essentials, and fragrances that will pamper your senses. From silky bath bombs to indulgent body butter, their artisanal creations make for perfect gifts or personal treats. 
Nourish Your Inner Beauty Guru at Mukha Custom Cosmetics and Medi-Spa
This unique concept store offers customized makeup and skincare solutions tailored to your needs. Discover the art of creating your signature lipstick shade or indulge in rejuvenating spa treatments that will leave you feeling refreshed and radiant.  
Chic Finds at Short North Arts District
Head to the Short North Arts District for a unique and artsy shopping experience. This vibrant neighborhood is known for its boutique shops and galleries, offering a curated selection of fashion, home decor, and one-of-a-kind artisanal creations. 
Unwind at Columbus's Vibrant Bar Scene 
When it comes to a girls' trip, what could be better than sipping delightful cocktails, laughing with your girlfriends, and soaking in the colorful atmosphere of Columbus's bar scene? Get ready to indulge in a night of fun, laughter, and unforgettable memories as we guide you through some of the best bars in Columbus.
Denmark on High
With its chic ambiance, Denmark on High is a trendy bar in downtown Columbus's heart. This cocktail-focused establishment boasts an impressive selection of libations, including unique craft cocktails and a wide range of spirits.
Two Truths 
Transport yourself to a bygone era at Two Truths, a speakeasy-style bar in the Short North. Step through the hidden entrance and discover a world of classic cocktails, live jazz music, and an ambiance that exudes old-world charm.  
Curio at Harvest
Curio at Harvest is a gem among Columbus's cocktail bars in German Village. With its farm-to-table concept and an impressive list of handcrafted cocktails, this bar offers a delightful blend of fresh ingredients and innovative flavors.  
Gaming and Fun Activities
Gaming and Fun Activities aren't really highlighted in Columbus's things to do. However, you will surely miss out a lot if you do not participate in these activities with your girl gang. Columbus offers a wide range of gaming and fun activities to delight you and your girlfriends on your girls' trip.  
From virtual reality adventures to interactive game zones, immerse yourselves in thrilling experiences that create unforgettable memories. Let's explore some of the best gaming and fun activities for women in Columbus.  
Level One Bar + Arcade
Step into a nostalgia-filled wonderland at Level One Bar + Arcade, where classic arcade games and craft cocktails collide. This lively bar features various vintage and modern arcade games, from Pac-Man to pinball machines.  
VR Terra
Dive into the virtual reality world at VR Terra, where cutting-edge technology meets immersive entertainment. At VR Terra, your VR headset will take you on thrilling adventures like exploring fantastical realms, solving puzzles, or engaging in multiplayer experiences.  
Columbus Axe Throwing
This unique activity combines skill, precision, and much fun. With expert guidance from trained instructors, you and your friends can unleash your competitive spirits as you aim for the bullseye and feel the rush of hitting the target. 
Pamper Yourself with Spas and Relaxation Retreats
Treat yourself and your girl gang to a blissful getaway and experience rejuvenation like never before at the city's top-notch spas and relaxation retreats. Get ready to unwind, relax, and pamper yourself in the soothing ambiance of these tranquil havens. 
Woodhouse Day Spa
This serene oasis offers a wide range of luxurious treatments, from soothing massages and rejuvenating facials to indulgent body wraps and manicures. Immerse yourself in the peaceful atmosphere and let the skilled therapists work their magic, leaving you feeling renewed and revitalized. 
The Spa at River Ridge
The Spa at River Ridge provides a serene escape from the hustle and bustle of everyday life. The modern and inviting atmosphere will make you feel instantly at ease. Indulge in therapeutic massages, body scrubs, and facials tailored to your needs. 
Penzone Salon and Spa 
With multiple locations throughout Columbus, PENZONE Salon + Spa is a premier destination for all your beauty and relaxation needs. Treat yourself to a pampering session with various services, such as massages, facials, hair treatments, and nail care. 
Conclusion
Columbus, Ohio, is a hidden gem for a girls' trip, offering various activities that cater to every interest. So, gather your girlfriends, plan your itinerary, and prepare for an adventure filled with laughter, relaxation, indulgence, and bonding.