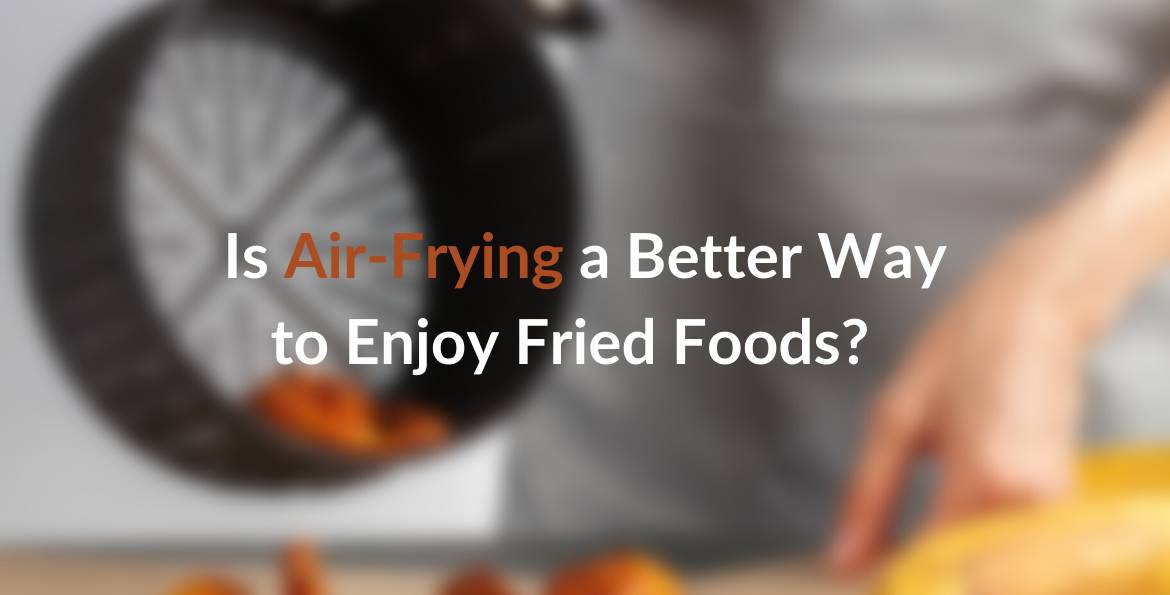 In America, we love our fried foods. From chicken wings and French fries all the way to corndogs and mozzarella sticks, we'll eat just about anything that came from a deep fryer. But as much as we love these foods, it doesn't take an advanced nutrition degree to tell that something submerged in a vat of hot fat probably isn't good for you.
Why Are Fried Foods Bad for You?
Deep frying foods cause the calorie count to go way up, it adds more saturated fat, and tacks on cholesterol. It's been well-documented that regularly eating fried foods can promote weight gain, increase your chance of heart disease and diabetes, and just generally degrade your overall health.
Why Do We Eat So Much Fried Food?
Given all the adverse health effects of deep-fried food, it seems fairly obvious that giving them up would be a great lifestyle choice. But still, we love our fried foods, with 1 in 3 Americans eating fast food every day. The trouble is the hot, crispy food that comes out of the deep fryer can be very tasty, and rather addicting. Plus, many of us grew up with fried foods like chicken tenders and onion rings, and as adults, it can be very hard to put them down.
Air Frying: A Healthier Way to Fry
With more people becoming increasingly health-conscious about their diet, a new phenomenon has come into the fold over the past few years, air frying. An air fryer is a countertop machine with a perforated basket to "fry" foods without submerging them in oil. You simply toss the food with just a little bit of oil, put it in the basket, and the air fryer cooks it by blasting hot air in a rapid convective motion around the food. So technically, the air fryer doesn't "fry" the food, it's more of a quick convection bake, but the result of ultra-crispy food is still the same.
Without all that oil, air-fried foods have fewer calories than deep-fried foods and have much lower fat and cholesterol content. Of course, things like chicken wings and fries are still not exactly healthy foods even when air-fried, but this new age device can certainly help curb some of the worst consequences, so you can feel much better indulging.
Air Frying with CookinGenie
At CookinGenie, one genie has mastered the art of air-frying and is ready to share his air fryer with the world. Genie Dylan Tompkins offers several air-fried dishes, such as his extra crispy air-fried wings with a delicious choice of sauces such as barbecue, buffalo, Cajun, and garlic-parmesan. He also has crispy on the outside, fluffy on the inside air-fried sides such as the delicious marble potatoes served with bacon smash burger, or the golden-brown French fries that come with the chicken gyro. These delicious foods have all the same crispy fried goodness you love but without all the bad health baggage. With the magic of the air fryer and the magic of CookinGenie, you can have your fried foods, and eat them too.