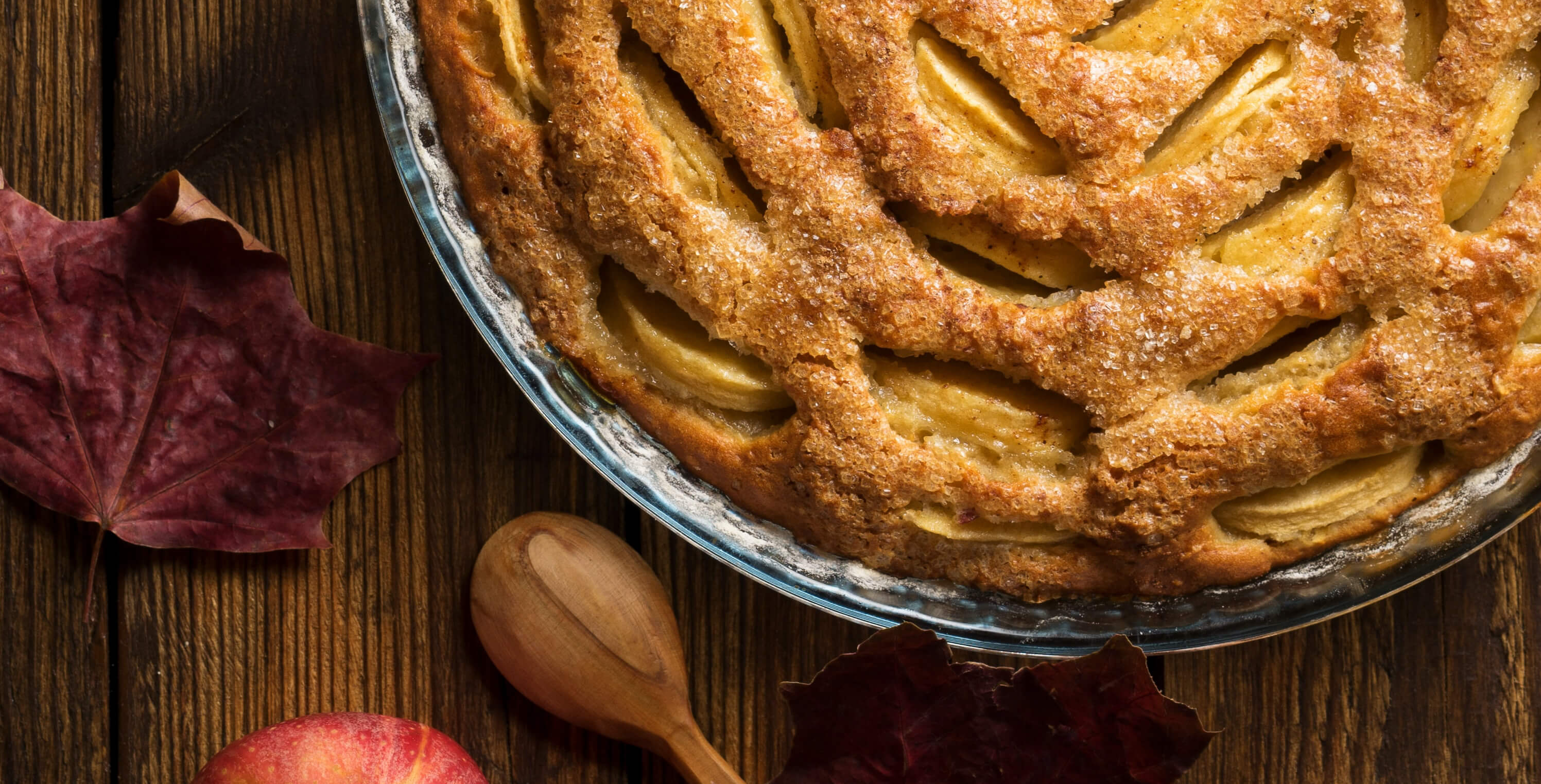 There are certain things that just evoke America:  
 – Baseball. 
– Uncle Sam.  
– Corn fields.  
– Apple pie.  
But what if we told you one of these iconic symbols doesn't really belong on the list? 
 Turns out there's nothing all that American about apple pie. In fact, neither apples or pie originated in North America: the ancient Egyptians get the credit for creating pie, and modern apples originated in the mountains of Kazakhstan, then spread along the Silk Roads from Central Asia to Europe.  
While early pies were made with meat, Emily Upton, writing for Today I Found Out, reports that the first recorded apple pie recipe was from England way back in 1381. These early recipes bear little resemblance to the apple pies we know today—they rarely called for sugar (which was an expensive, luxury ingredient at that time) and came served in a pastry that went by the rather unappetizing name of "coffin." This "coffin" was not meant to be eaten; it was really just a container to hold the filling, sort of the Middle Ages version of a paper plate. The first apple pie recipe that resembles the pie we know and loves today, with a sweetened filling and a lattice top, appeared in a 1514 Dutch cookbook. 
So how did apple pie—which is so deeply rooted in Europe—become synonymous with America? European-style apple trees arrived on American shores with the Jamestown colonists, who brought seeds and cuttings to plant in the New World. (And here's a fun fact from What's Cooking America: In Colonial times, apples were sometimes called "winter bananas.") As colonists pushed westward, they brought apples with them. Upton credits Johnny Appleseed with cementing the apple as part of American folklore, as he roamed the frontier planting acres upon acres of apple orchards. By the 19th century, American farmers had planted and cross-pollinated trees to develop an astounding 14,000 different varieties of apples. And of course, many of those varieties were perfect for making pie. 
(Also Read – A Whirlwind Tour of US Barbecue)
Nearly as intriguing as the history of the apple in America is the history of the phrase "as American as apple pie." Upton cites a newspaper article in 1902 that said "no pie-eating people can be permanently vanquished" and a 1924 ad in the Gettysburg Times selling "New Lestz Suits that are as American as apple pie." The phrase became such a part of the American fabric that by World War II, soldiers told journalists that they were fighting for "mom and apple pie." 
Apple pie may have become a symbol of all that's good about Americans, but there is a dessert that's actually a better candidate for the title. While it might not have the same ring, a more apt phrase might be "As American as a blueberry cobbler." Unlike the apple, blueberries—along with black cherries, strawberries, cranberries, and elderberries—are native to North America, and cobblers are a uniquely American creation. These fruit and pastry desserts, along with regional variations with such colorful names as Bettys, pandowdies, grunts, slumps, buckles, sonkers, crumbles, and crisps were created by early American settlers who turned to the simple ingredients they had on hand to create satisfying desserts. Nevertheless, it's apple pie that became the apple of Americans' eyes. 
At CookinGenie, we've recently added fresh homemade desserts to our menu and naturally, our choices include an all-American apple pie. Genie Brande Colson folds tart green apples and warm spices into a flaky, golden, homemade crust. She can even make a gluten-free variety. Cap off your next CookinGenie visit with a slice of this wholesome, rustic goodness—we can't think of a better way to end a home-cooked meal.