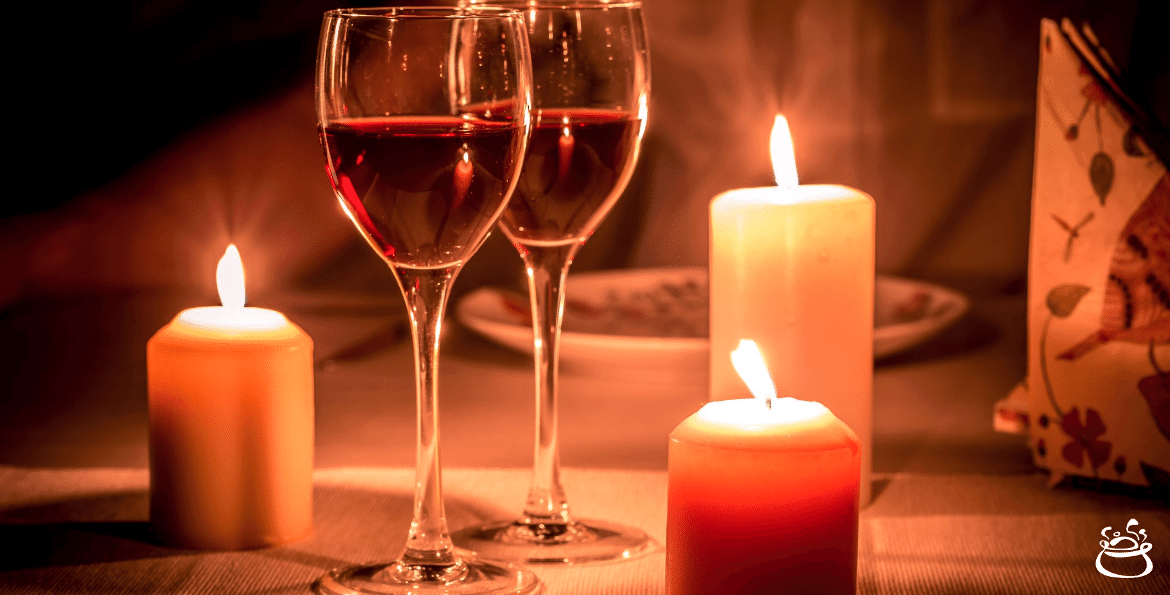 You've heard the word aphrodisiac before, and often, the first thing that comes to mind is something like oysters. But, truth be told, there are actually more foods that are considered aphrodisiac or aphrodisiac recipes to help you and your partner get in the mood this Valentine's Day and beyond.
What is an Aphrodisiac?

Aphrodisiacs are foods that are believed to help stimulate human desire. As eating a great meal is always a pleasurable experience, these foods are thought to go a step further in heightening sexual emotions.
Historically, there are five different types of aphrodisiacs and why they are said to arouse passion.
Exotic foods were thought to be erotic because they were rare and expensive compared to more everyday foods in the past.
Spicy hot foods were thought to fire up passion through their spicey heat, while more bland foods were said to have the opposite effect.
Foods that resemble the sexy parts of your body were also thought to be aphrodisiacs, such as oysters and asparagus.
In addition, eating reproductive parts of animals, such as caviar, was believed to be an aphrodisiac.
Finally, foods that were to stimulate your senses were also considered to be aphrodisiacs. When you eat, you're doing more than just fueling your body. You're engaging your senses. You'll use sight, scent, touch, and taste during a meal, and it's believed that these foods help heighten your sensual feelings through these senses.
While scientifically speaking, no studies have been done to examine the claims that these foods work to increase your libido, it can be a more personal experience that helps spark a fire. Food works to create a pleasant atmosphere, and that can be enough to help stimulate your evening. Keep in mind what helps to create a more romantic evening will depend on the person. Someone that can't stand seafood probably will not appreciate your attempt to use oysters to stimulate their senses, while chocolate may be more of a boon than you realize this Valentine's Day.
Examples of Aphrodisiacs and Aphrodisiac Recipes:

Setting the Right Mood

Now that you've got an idea of some of the best meals to add to your Valentine's Day, the next thing to consider is how to set the right mood for your special dinner. Although you're at home, that doesn't mean that you can bring the romantic restaurant feel to your house. So think about how you can go about setting the right mood.
One of the things that romantic restaurants offer is the ambiance. Music, lighting, and more combine to create the perfect Valentine's Day dinner atmosphere. Pick out romantic selections for the music you and your special someone enjoy. Classical music, R&B, jazz, and other musical selections can work. You'll also want to find ways to mute your lighting. You may need to add some candles around the table if you don't have a dimmer switch. Plus, you can add a nice tablecloth on the table from vintage lace that's a family heirloom or go with a classic Italian restaurant-style red and white checked cloth.
Another thing to consider is plating. The way that your food is presented helps to evoke being in a nice restaurant. It's time to break out your fine china and silverware to add to the ambiance. Slopping food on the plate doesn't add to the presentation. You'll want to plate it carefully, so you're not ignoring one of the most important senses of sight when it comes to eating.
Let CookinGenie Help Your Valentine's Day

Give CookinGenie a try this Valentine's day with these dishes featuring these aphrodisiac recipes. You and your special someone will dine on a meal specially prepared in your kitchen by a professional chef. Make Valentine's Day a special day where you won't have to worry about shopping, cooking, or even having to clean the kitchen afterward—leaving you with plenty of time to enjoy the rest of your date night. Check out these fun dishes and more on the CookinGenie website to find the perfect Valentine's Day meal, whether you believe in the effects of aphrodisiacs or not.