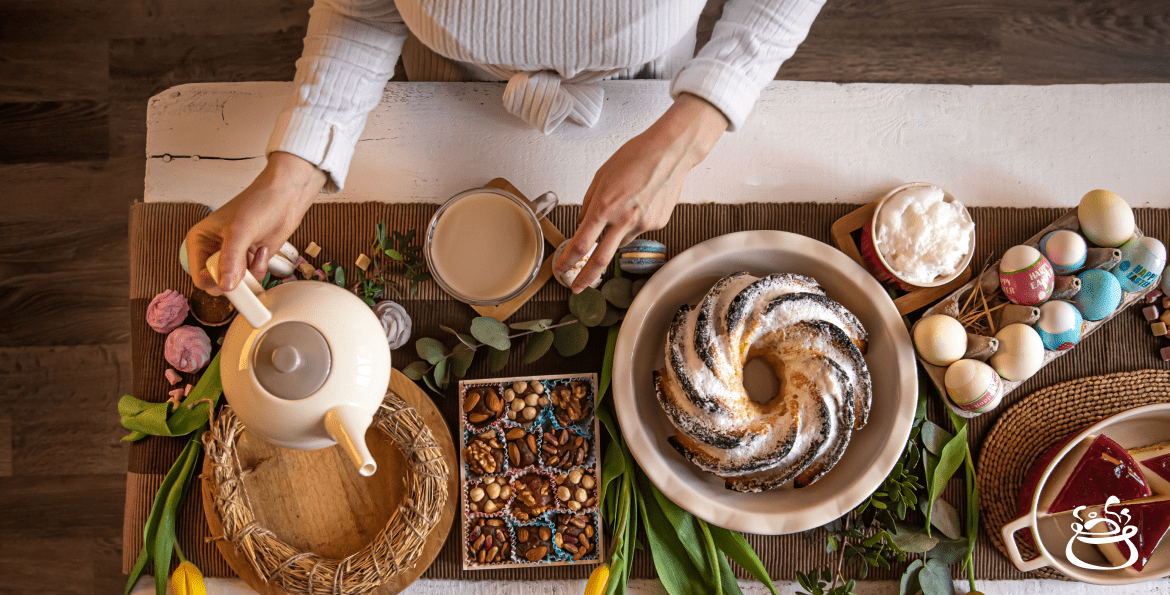 Hey there, gift-giving connoisseur! prepare yourself for an extraordinary adventure through the vibrant streets of Cincinnati. We're about to take your gifting game to a new level with a gift basket that will blow your loved ones away. Trust us; this won't be your average, run-of-the-mill present. Oh no, we're talking about a show-stopping masterpiece! 
In this blog, we're diving headfirst into the heart and soul of Cincinnati, curating a gift basket that will make you the hero of any occasion. And here's the cherry on top: we've enlisted the skills of a talented personal chef from Cincinnati who knows their way around a kitchen like nobody's business. Get ready for a culinary experience that will have taste buds dancing with delight! 
Together, we'll unlock Cincinnati's finest goodies, secret finds, and mouthwatering treats. We're talking about local flavors that sing, artisanal creations that dazzle, and handpicked delights that make you go "wow." This gift basket will truly celebrate Cincinnati's unique spirit, reflecting the city's vibrant culture and culinary wonders. 
So, let's create a gift basket that will leave recipients singing your praises.
Unique and Memorable Cincinnati Gift Basket Ideas
Unveiling the Flavors of Cincinnati
To truly capture the city's essence, including an array of iconic local flavors that will leave taste buds dancing with delight is essential. 
First on the list is the renowned Skyline Chili, a Cincinnati classic known for its distinctive meaty goodness and a secret blend of spices. Ensure your gift basket shines authentically by including a selection of cans of this beloved chili embodying Cincinnati's essence. 
No Cincinnati gift basket would be complete without a nod to Goetta, the beloved breakfast sausage made from a delightful blend of ground meat and steel-cut oats. Add a touch of authenticity and local flair by carefully selecting high-quality Goetta to showcase this cherished regional specialty. 
And let's not forget the sweet tooth!  
Elevate your gift to dessert heaven with the addition of Graeter's ice cream, known far and wide for its velvety texture and indulgent flavors. Handpick various tantalizing options to treat your recipient to a truly decadent experience. 
Your loved recipient will savor each bite and be transported to the city's vibrant streets and unforgettable tastes. 
Artisanal Delights
This gift idea unveils the enticing world of Cincinnati's artisanal delights, celebrating local producers' exceptional flavors and talents. It showcases the extraordinary culinary craftsmanship that makes Cincinnati's food scene unique. 
Start by seeking out the hidden gems of Cincinnati's culinary landscape—locally made jams, jellies, and honey that capture the region's essence. From tangy and vibrant to sweet and luscious, curate a selection of flavors that will add a touch of artistry and variety to your gift basket. Pair these delectable spreads with freshly baked artisanal bread from a beloved local bakery, creating a harmonious union of flavors and textures that will leave taste buds dancing with delight. 
But the adventure doesn't stop there! Delight your recipients with an assortment of handcrafted chocolates from Cincinnati's most esteemed chocolatiers. With their exquisite taste and meticulous craftsmanship, these chocolates are a testament to the creativity and dedication of the local artisans. From classic flavor combinations to daring and unexpected creations, each bite tells a story of passion and artistry. 
By celebrating Cincinnati's finest craftsmanship, you treat your loved ones to an indulgent experience and support the local businesses that make the city's food scene thrive.  
Beverages for Every Palate
No gift basket celebrating Cincinnati's culinary scene is complete without a toast to the city's vibrant craft beer culture. Elevate your gift with a carefully selected assortment of locally brewed beers, ranging from hoppy IPAs to velvety stouts, offering a delightful array of flavors to satisfy every palate. In addition, consider adding a bottle of wine from one of the region's exceptional wineries, offering a choice between beautiful reds and crisp whites to delight wine enthusiasts. 
If you are seeking non-alcoholic options, Cincinnati has a refreshing array of locally made sodas and sparkling waters that will bring a bubbly twist to your gift. These fizzy beverages offer a delightful alternative for everyone to partake in the celebration, ensuring no one is left out of the liquid delights. 
Whether it's the enticing flavors of craft beer, the sophistication of local wines, or the effervescence of specialty sodas, each sip will transport your recipient to the vibrant heart of Cincinnati's beverage scene. 
Personal Chef Experience
Why settle for the ordinary when you can create an extraordinary gift basket that will leave your loved ones in awe? With the help of a personal chef from Cincinnati, you can take your culinary offering to a whole new level, adding a touch of luxury and exclusivity to the experience. 
Imagine the delight on your recipient's face as they receive the gift of a personalized culinary adventure crafted just for them. Gifting a private dining experience or a customized meal prepared in their home allows them to indulge in a truly unique and tailored gastronomic journey. 
A personal chef can design a menu catering to their preferences and dietary requirements, ensuring a remarkable dining experience beyond expectations. From tantalizing flavors to impeccable presentation, every dish will be a work of art, crafted precisely and delivered with a personal touch. 
By incorporating the services of a personal chef, you're not only offering a delectable meal but also creating cherished memories and an unforgettable culinary adventure. Your loved ones will love this exceptional dining experience that will linger in their hearts and taste buds long after the last bite.
CookinGenie: Your Personal Chef Solution in Cincinnati for the Perfect Gift
CookinGenie is your go-to destination for a truly elevated culinary experience. Whether you're celebrating a special occasion or looking for a unique gift, our personal chef service and customizable gift cards are here to make every moment unforgettable. 
With CookinGenie, you can bring the expertise of a personal chef directly to your doorstep. Our talented chefs will create a bespoke dining experience tailored to your preferences and dietary needs, ensuring a meal that surpasses expectations. 
Additionally, with our customizable gift cards, you can treat your loved ones to the gift of choice, allowing you to personalize their culinary adventure. 
From intimate dinners to grand celebrations, CookinGenie is your passport to exceptional dining experiences and unforgettable memories.
Conclusion 
Creating the best Cincinnati gift basket is about celebrating this vibrant city's flavors, traditions, and talents. By including iconic local treats, artisanal delights, and a personal chef experience, you're sure to create a gift that will be cherished and remembered. Whether for a birthday, anniversary, or special occasion, this thoughtfully curated basket will make your loved ones feel genuinely valued and give them a taste of Cincinnati's culinary excellence. So, go ahead and start assembling your gift basket, and get ready to impress with a truly exceptional present.