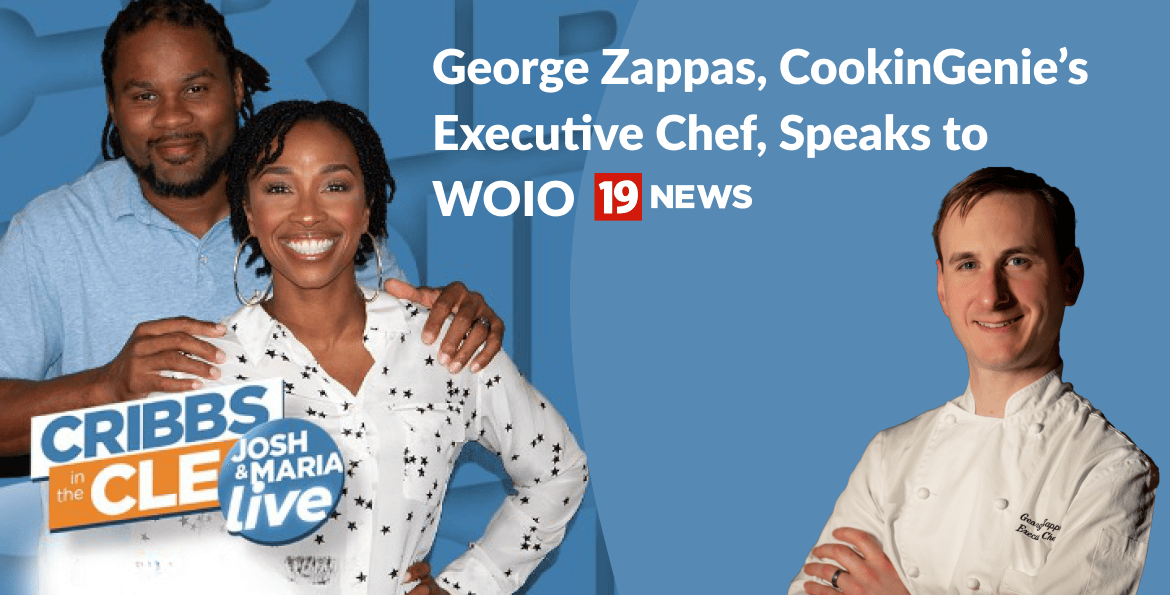 Our executive chef, George Zappas, was recently featured in WOIO 19 News's Cribbs in the CLE segment, on Thursday, December 22nd, at 8:45 AM ET during the 9:00 AM hour. During this short interview, George spoke about how CookinGenie can help people fulfill their new year's resolution to eat well. 
George discussed how CookinGenie makes it easier for busy individuals and families to make healthy home-cooked meals without spending hours in the kitchen. He highlighted CookinGenie's wide menu of delicious recipes that can be personalized for dietary restrictions. George also explained how CookinGenie makes hosting parties hassle-free because the order price includes our chefs shopping for groceries on the way to the customer's address. 
In addition to discussing our services, George emphasized the importance of eating well when making new year's resolutions. He encouraged viewers to think beyond fad diets and consider creating realistic goals that lead toward a better lifestyle overall. 
The interview was an encouraging reminder that our personal chef service helps customers save time and promotes wellness. We are extremely proud of our executive chef for representing us on national television. Keep going George! 
See the interview here >> Professional Meals at Home with CookinGenie (cleveland19.com)