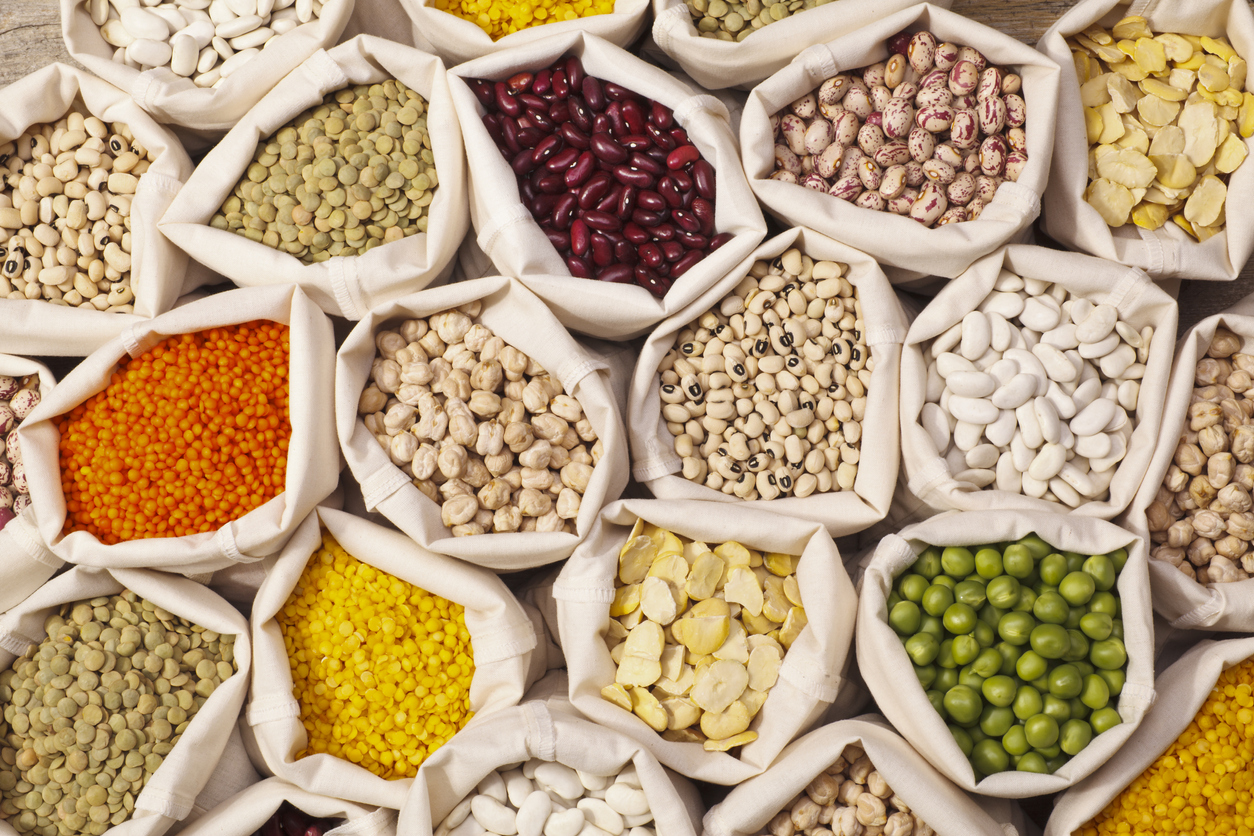 Lentils are one of the staple ingredients of Indian (& middle eastern) cuisine and with good reason.
Lentils, often referred to as Dal are really any type of split pulses (or legumes) A pulse refers to the dry edible seeds of the pod. (such as lentils, beans or peas) They are typically offered in a few ways, whole, split, some with skin some without.
The benefits of these are endless. Not only are they tasty but they add a nutrient dense component to any meal. To take a quick look at their nutritional profile they are high in protein and low in fat, high in fiber, as well as complex carbohydrates, and they are generally gluten-free (depending on farming techniques). Not to mention they are high in vitamins and minerals and they are even considered heart healthy. It's such a powerful component to add to a meal.
Furthermore, lentils contain phytochemicals. Many of which protect against chronic diseases such as Heart Disease or Type 2 Diabetes. They also contain Polyphenols which have anti-inflammatory and antioxidant effects. Studies have shown a link between eating lentils and lowered blood sugar.
They are also extremely popular if you are a vegan or vegetarian. Lentils pack an impressive number of vitamins and minerals. Also, when paired with rice, they are considered a complete protein. Meaning it can be a guilt free staple to your diet. Traditionally this is a dish that is often served to babies when they first start eating solid foods because it is soft, easily digested and nutrient dense.
Red Lentils are probably one of the most common types in Indian Cuisine and can easily be found in most grocery stores. They can be sprouted and used in curries and soups and rice dishes. They are popular because of their versatility. Probably equally important to Indian cuisine are yellow lentils. They are an incredible source of B vitamins, magnesium, potassium, and zinc. Often used in curry, sautéed with onions and garlic. These heart healthy foods can add extra nutrients to so many dishes.
Are you wondering where this superfood has been all your life? Believe it or not it's probably sitting on the shelf of your local grocery store right now. You may feel intimidated about soaking, sprouting, and slow cooking these. Or maybe you are hung up on all the many varieties and benefits without being sure of which flavors will pair best. Our Genies can be an answer. Let us demonstrate how to incorporate this new ingredient into your diet. Ask all the questions you want and learn by watching us cook this fresh right in your kitchen. You might have just discovered a new favorite food, and your health will benefit too! You can't go wrong. Call us today!
References:
https://www.healthline.com/nutrition/lentils