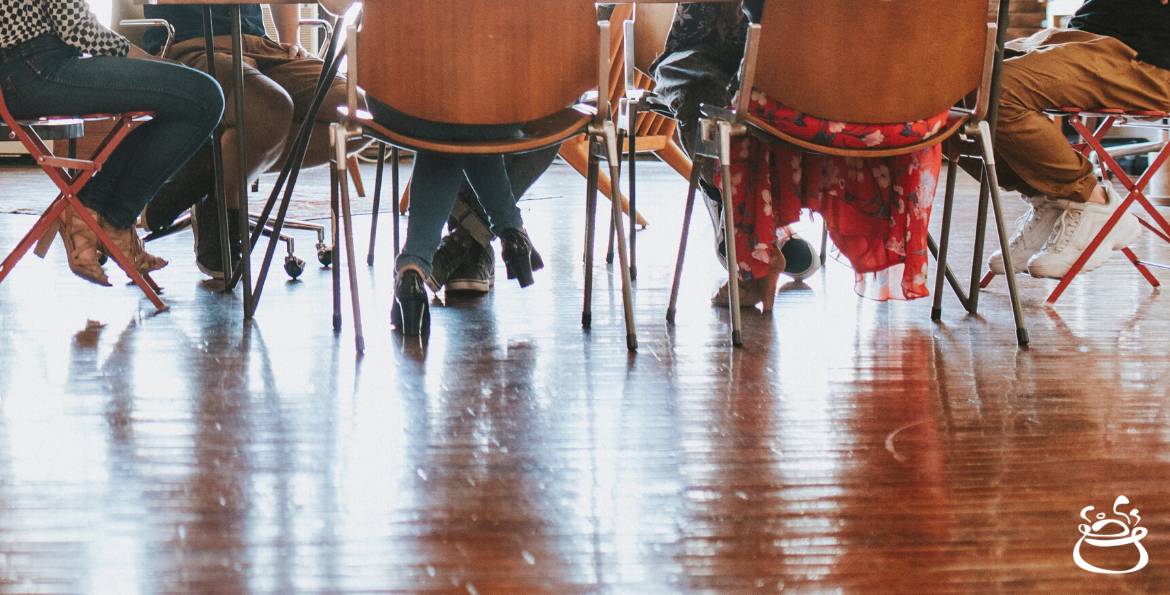 Cooking for someone with a severe food allergy can be intimidating. And with food allergies on the rise, it's becoming more common than ever. You want people to enjoy your food. But you would never want to be responsible for giving someone a severe allergic reaction.
Thankfully, with the right knowledge and planning, cooking for guests with severe food allergies doesn't have to be daunting. It will take some extra steps, but it's always better safe than sorry. Here are some things to remember before cooking for guests with food allergies.
Know your allergens and their severity
People can have food allergies to just about anything. But food allergies, which are not the same as food sensitivities and intolerances, are not all created equal. Some people have allergies with mild symptoms like hives and a stomachache. Others may have allergies that could cause life-threatening anaphylactic shock, which may include dangerous symptoms like a swelling throat, fainting, wheezing, and trouble breathing.
While all allergies have the potential to be severe, certain ingredients are far more likely to cause extreme reactions. The 8 most common severe allergens are milk, eggs, fish, shellfish, peanuts, tree nuts, soy, and wheat.
It's important to understand the complexities of these allergies. Someone who's allergic to milk can't eat other milk-derived products such as cheese, yogurt, or ice cream. And while some of these allergies sound very similar, they can be different. For example, someone may be allergic to almonds, but not peanuts. Or they may be allergic to shrimp and scallops, but salmon is fine. Whatever the case may be, make sure you talk to your guests and understand exactly what it is they're allergic to.
Avoid allergens entirely in the meal
Some people tend to think that if a guest has an allergy, they can just leave out that ingredient for that guest and it'll be fine. While this may be true for some, in cases of severe allergies, the allergic person may not even need to directly consume the allergen to have a dangerous reaction. For example, an invisible trace of peanuts that can be spread through the air onto a dish may be enough to trigger an anaphylactic reaction to peanuts. So, if possible, it's best to leave the allergen out of the entire meal, even for those who aren't allergic to it.
Check labels
Reading labels can be a pain, but it's an important safeguard against allergic reactions. Sometimes ingredients can have unexpected allergens. For example, Worcester sauce, which is a popular condiment for steak and burgers, often contains anchovy paste, making it unsuitable for people with seafood allergies. But, by the name, look, and flavor it, you would never know, making reading the labels all the more important. By law, common allergens are bolded on the bottom of the label, making it easier to identify them.
Additionally, because just a trace amount of an allergen can cause a reaction, you need to watch out for any possible exposure. Some foods, like prepackaged cookies, may not actively contain nuts but may be processed in the same facility as almonds. In this case, those cookies would not be safe to serve to someone with a severe nut allergy.
Clean and sanitize the kitchen
Before beginning to cook for someone with a severe food allergy, be sure to thoroughly clean and sanitize the kitchen, including surfaces and utensils you will use. There's no telling if there may be trace amounts of the allergen floating around the kitchen. So, to be safe, give everything a good cleaning beforehand.
Be prepared for the worst-case scenario
If you take all the proper steps to protect against food allergies, you should have nothing to worry about. But just in case, you should be prepared to handle a severe allergic reaction. Make sure any guests with food allergies are carrying their EpiPen on them. Also ensure that someone in your party knows how to properly inject an EpiPen as the person having the reaction may not be capable of injecting it themselves.
The EpiPen will help immediately ease the symptoms of the reaction. While one person is injecting the victim with the EpiPen, someone else should call 911 to get the victim professional medical aid. While waiting for the ambulance to arrive, try to keep the victim calm while lying on their back.
Anaphylactic reactions are scary, but if handled properly, everything should turn out fine. Less than 1% of anaphylactic reactions from food are fatal, according to the national institute of health.
CookinGenie takes allergies seriously
At CookinGenie, the chefs know that protecting customers from allergies is of the utmost importance and they're experienced in cooking for people with serious allergies. Genies can modify orders to fit around allergies and the support team will work with every customer to craft the best meal.