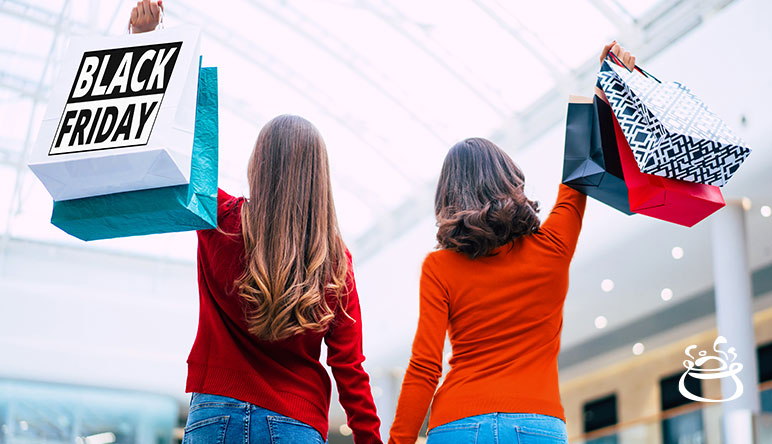 Black Friday, a highly awaited annual event, emerges as a shopping extravaganza that follows the Thanksgiving holiday. On this day, retailers across the nation unleash a torrent of irresistible discounts, igniting the holiday shopping fervor. The allure of remarkable deals and exclusive offers draws hordes of enthusiastic shoppers into stores and online platforms.
In the heart of this shopping frenzy stands Cleveland, a city renowned for its vibrant retail landscape. Known as a retail haven, Cleveland transforms into a bustling hub of activities this season. From sprawling shopping malls to charming boutiques, the city offers various options that cater to every shopper's preferences.
However, within the whirlwind of shopping bags and bustling storefronts, Cleveland unveils a world beyond commerce. While Black Friday in Cleveland might be synonymous with deals, it's imperative to recognize that this stunning city is a treasure trove of experiences that extend far beyond the realm of retail. As you wrap up your Black Friday shopping spree, take a pause to savor the multifaceted essence of the city. Embark on a journey exploring the cultural tapestry, culinary delights, and leisurely pursuits the city is known for. It's a chance to immerse yourself in the diverse offerings and forge lasting memories beyond the retail rush.
Unwind and Relax
The rush of Black Friday can leave you physically and mentally exhausted. Treat yourself to a well-deserved break by seeking out one of Cleveland's many wellness centers or spas. A relaxing massage can ease tense muscles and rejuvenate your senses. Alternatively, consider indulging in aromatherapy to calm your mind and promote relaxation. If you're looking for a holistic approach, joining a yoga or meditation session can provide a serene escape from the shopping frenzy.
Explore Culinary Delights
The culinary scene here is a treasure trove of gastronomic delights. Once you've conquered the shopping battlefield, satisfy your taste buds with a culinary adventure. The restaurants cater to every palate, from hearty comfort food to global cuisine. Embrace the city's signature dishes like the Cleveland Polish Boy, a delectable sandwich that combines a sausage, coleslaw, and fries. For those with a penchant for exploration, consider venturing into trendy neighborhoods to discover new restaurants that showcase the city's evolving food culture.
Enjoy Cultural Experiences
Beyond its reputation as a shopping destination, Cleveland is brimming with cultural attractions waiting to be explored. Enjoy the rich history and artistic heritage by visiting its renowned museums and galleries. The Cleveland Museum of Art boasts an impressive collection spanning centuries, while the Rock and Roll Hall of Fame celebrates music legends. Attend a theater performance to witness the vibrant arts scene firsthand and leave with a deeper appreciation for the cultural tapestry.
Outdoor Escapes
Escape the confines of shopping malls and embrace the beauty of the natural landscapes on Black Friday in Cleveland. The city is home to picturesque parks, botanical gardens, and lakefront areas that provide an idyllic setting for relaxation. Take a leisurely stroll through the Cleveland Metroparks or enjoy a peaceful picnic by the shores of Lake Erie. Engage in outdoor activities such as jogging, cycling, or simply basking in the tranquility of nature to recharge your spirit.
Attend Entertainment Events
Extend the thrill of the day by exploring the vibrant entertainment scene in the city. Check out local event listings to discover live concerts, theater performances, and other cultural happenings. Whether you're a fan of classical music, contemporary art, or stand-up comedy, Cleveland offers an array of events that cater to diverse tastes. Attending a live performance can provide a captivating way to continue the excitement.
Retail Therapy for the Home
If the shopping bug still lingers, consider redirecting your retail therapy towards enhancing your living space. The stunning boutiques and home decor stores offer unique pieces that can breathe new life into your surroundings. Sprucing up your home with a cozy throw, an creative art piece, or distinctive furnishings can be a rewarding way to extend the joy of your shopping spree.
Bonding with Friends and Family
Shopping on Black Friday can be an adventure best shared. After the shopping rush, gather your friends or family for quality time together. Organize a movie night with your favorite holiday films, engage in friendly board game competitions, or create a potluck dinner where everyone can contribute their culinary discoveries. These shared experiences not only deepen bonds but also transform your shopping day into a memorable group activity.
Capture Memories
As you immerse yourself in the post-shopping experiences that Cleveland offers, consider preserving these moments for posterity. Capture the sights and emotions of the day through photographs or jot down your thoughts in a journal. Creating a scrapbook or sharing your experiences on social media can be a delightful way to reminisce and inspire others to explore the multifaceted offerings of the city.
Elevate Your Black Friday Shopping Experience with CookinGenie
Amidst the flurry of Black Friday shopping, why not elevate your experience with a touch of culinary luxury? Introducing CookinGenie, an online platform that deals with in-house chef service designed to transform your dining moments into something exceptional.
CookinGenie emerged from a simple idea – making healthy meals an enjoyable part of our lives. Striving to bridge the gap between busy schedules and wholesome meals, CookinGenie makes it easy to hire personal chefs in Cleveland online. These experts deal with chef-curated, personalized dishes that cater to your tastes and dietary needs.
After your shopping spree, picture returning to a carefully prepared gourmet meal. CookinGenie frees you from kitchen duties, allowing you to relish a professionally cooked dinner at home.
Visit CookinGenie's website to explore their offerings and learn about their culinary philosophy. Make your Black Friday in Cleveland not only about shopping but also about indulging in memorable dining experiences with CookinGenie.
Safety Tips for Black Friday Shopping
Amidst the frenzy of Black Friday, prioritizing your safety is paramount. Here's a comprehensive guide to ensure a secure and stress-free shopping experience:  
Plan Your Shopping Route Strategically:

List the stores you want to visit before heading out to make the most of your time. It will reduce aimless wandering in crowded areas. Research store layouts and opening times to optimize your route and minimize unnecessary backtracking.

Stay Alert and Guard Your Belongings:

Crowded shopping environments can attract pickpockets and opportunistic thieves. Keep your personal belongings secure by using crossbody bags or backpacks with zippers. Avoid placing valuables in easily accessible pockets, and remain vigilant of your surroundings.

Prioritize Online Security:

If you prefer to shop from the comfort of your home, ensure you use trusted websites with secure payment methods. Look for the padlock symbol in the address bar, indicating a secure connection. Avoid clicking on suspicious links, and be cautious when providing personal information online.

Adhere to Social Distancing Guidelines:

Following the ongoing global health situation, it's essential to follow social distancing guidelines. Maintain a safe distance from other shoppers, especially while waiting in lines or browsing crowded areas. Respect others' space and consider shopping during off-peak hours to reduce contact.

Respect Store-Specific Safety Protocols:

Different stores may have varying safety protocols. These could include mandatory mask-wearing, temperature checks, and limits on the number of shoppers allowed inside. Respect these rules to protect yourself and others, and cooperate with store staff to ensure a smooth shopping experience.

Consider Safety in Numbers:

If you shop late at night or in bustling areas, consider bringing friends or family along. Shopping in a group enhances safety and can provide a sense of security, especially in less familiar surroundings.

Avoid Parking Lot Hazards:

Parking lots can become chaotic during Black Friday. Park in well-lit areas and avoid leaving valuable items in your car where they are visible. Remember to lock your vehicle and store any shopping bags in the trunk.

Stay Hydrated and Rested:

The excitement of Black Friday might make you forget everyday self-care. Stay hydrated and take breaks to rest if needed. Fatigue can impair decision-making and make you more vulnerable to accidents.

Be Patient and Polite:

Remember that many shoppers are out to find the best deals, just like you. Practice patience, be courteous to fellow shoppers, and maintain a positive attitude. A respectful and cooperative attitude creates a safer and more enjoyable shopping environment.

Trust Your Instincts:

Trust your gut if something doesn't feel right. If a deal seems too good to be true or a situation feels uncomfortable, it's okay to step back and reassess.
By following these comprehensive safety tips, you can maximize your Black Friday shopping while safeguarding your well-being. Remember that an informed and cautious approach ensures a successful and enjoyable shopping experience for you and your fellow shoppers.
Conclusion
The Black Friday shopping scene in Cleveland is undoubtedly exciting, but the city's charm goes beyond the rush of retail therapy. By allowing yourself to unwind, savoring local cuisine, exploring cultural landmarks, and engaging in diverse experiences, you can truly make the most of your time in the city. Remember, balancing shopping and leisure is the key to a fulfilling Black Friday experience. Cleveland is ready to provide you with an unforgettable blend of both.