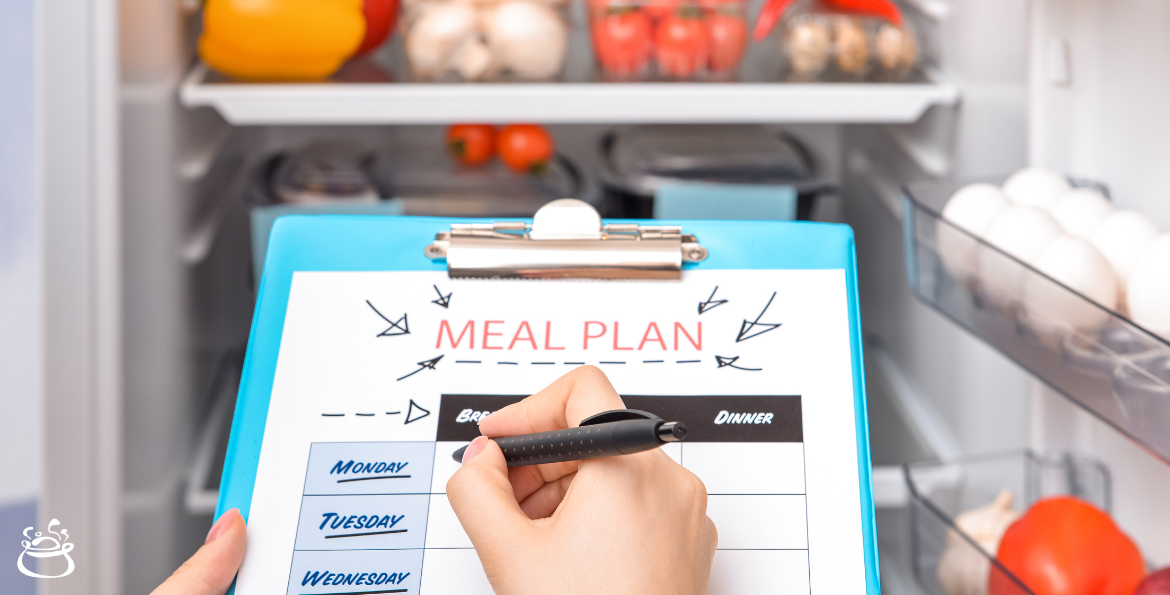 In the past few years, the demand for Private dining experiences has increased across Ohio. Many hosts now prefer to hire personal chefs to prepare delicious quality food at their in-house parties. This remarkable surge in chef-on-demand service has helped CookinGenie earn a reputation in the region within a short period.  
Since its inception in 2019, CookinGenie has provided personal chefs to hundreds of customers for their varied events and occasions with almost one hundred percent client satisfaction. When we asked our customers the main reason they choose to hire a chef for their special events, these were the answers provided by them.  
1- It's The Best Way To Impress The Guests.
Upon asking our customer, Dina, the reason for hiring a personal chef, she answered, "Most guests are particular about their food, either because of their dietary restrictions or their allergies to certain ingredients. As a host and cook, it adds to my stress of preparing delicious quality meals while keeping such constraints in check. With a private chef from your staff, it becomes easier for me to meet guests' expectations and relax and enjoy the party."     
2- It Helps Me With Work-life Balance.
We started CookinGenie to make food preparation convenient for hosts with busy lifestyles, and it made us proud when Jennie, our returning client, shared these kind words about us. 
"I hire your private chefs to provide convenience in planning meals for my family. They always save me from the hassle of planning and preparing meals like breakfast, lunch, and dinner when I am on office tours. No rush for grocery shopping and cleaning after cooking, plus it's affordable. So, why not CookinGenie?" 
3- It Saves Me Time And Money.
Those who think our chefs come at a high price would want to read what our user, Catherine, says.  
"Hiring a chef not only helps my family and me to have fresh, healthy meals but also relieves me from the stress of the entire process, which is very time-consuming. I don't need to feel burdened with meal planning, food shopping, cooking, and daily cleanups. Moreover, it is way more economical than dining out, which costs parking, fuel, and babysitting fees apart from the restaurant bill." 
4- I Love The Customization Part.
As our chefs hold ample experience in their respective culinary expertise, customizing meals for the clients is easy for them and is also our highlight that customers like Daniel can't get tired of appreciating. 
"Being a professional athlete, it's crucial to fuel my body with balanced micro- and macro-nutrients. It's easy to get my personalized meals from your chef without missing the 'taste' essence."  
5- It Helps Me Learn New Techniques.
Lary says, "Whenever I hire a chef, I try to observe and interact with them to learn new cooking tricks that I can use for those rare occasions when I need to cook. I have learned a few knife skills and how to avoid tears when dicing onions." 
Although we are only focusing on the chef-on-demand services, Lary's remark does spark the motivation to have scope for culinary classes, maybe someday. 
Nevertheless, indeed you hire a personal chef to cook for you, but it's always great to learn new recipes and methods too. 
6- I Get to Fulfil My Desires for New Cuisines.
Our chefs love to swank their culinary flair all over. So, whenever hiring them, make sure to try something new to refresh your taste buds like our customer, Lily, is enjoying in pregnancy. 
"Being in the second semester, I crave a lot for a variety of tasty food. But since I need to avoid outside food due to health concerns, I hire your chef to fulfill my desire for tasty food and delicious cuisines. It has been an excellent way to soothe my craving and maintain good health during this time." 
7- It's A Great Gifting Option.
When we asked Christopher for a reason behind hiring a private chef, he prompted, "I believe 'Sharing is happiness,' and your Gift Cards are an excellent example. Even though I have only used your service once, I have bought your gift cards several times for my friends and families. And they all had a great experience of being served by your genies. Isn't that what you call your chefs? I like that name and your gifting concept too." 
8- Best Way To Host And Enjoy In-house Events.
"Hiring a personal chef for my in-house parties takes all the pressure off me. As the entire process of buying groceries, prepping food, and cleaning up is the chef's responsibility, it allows me to enjoy the evening to the fullest. And, when it's time for food, I feel assured that my guests will be all-praises for the top-quality dishes with dietary and allergic concerns taken care of." – Ashley. 
No surprise that this was the most common answer given by most of our clients. 
Our purpose with CookinGenie has always been to pair diners with personal chefs and let the host enjoy their time with guests. We are glad our clients are enjoying being fantastic hosts.  
9- It Allows Me To Host Romantic Dinner For My Partner.
The convenience of hiring a personal chef allows couples to enjoy romantic dinners at home with gourmet quality meals served on their table. If you haven't yet planned this surprise for your partner, Jeremy suggests you try it. 
"I wanted to do something unique on my girlfriend's 25th birthday. So, I hired a personal chef from your site and got her favorite dishes freshly prepared in my kitchen. The surprise turned out to be more than she could imagine. My girlfriend's jaw-dropping expressions were worth watching." – Jeremy. 
10- It Helps Me Have More Time With My Family.
"Hiring a chef allows me to spend quality time with my family while not compromising our health. I feel more energized in my office and don't need to have frequent runs to the grocery stores, spend time planning weekly meals, or spend unnecessarily on dine-outs and takeaways. Everything feels sorted." – Cicily. 
Having quality time with your near and dear ones is crucial. We are glad that Cicily could find a reason in us to spend quality time with her family and manage her work-life balance better. 
Conclusion  
The overwhelming answers from esteemed clients affirm that there are plenty of reasons to hire a chef and none to avoid it. 
So, next time you are looking to throw a party for friends, indulge yourself with an elaborate buffet, or wish to kick back at home after a tough day at work, remember to make our private chef the reason to look after your culinary needs.