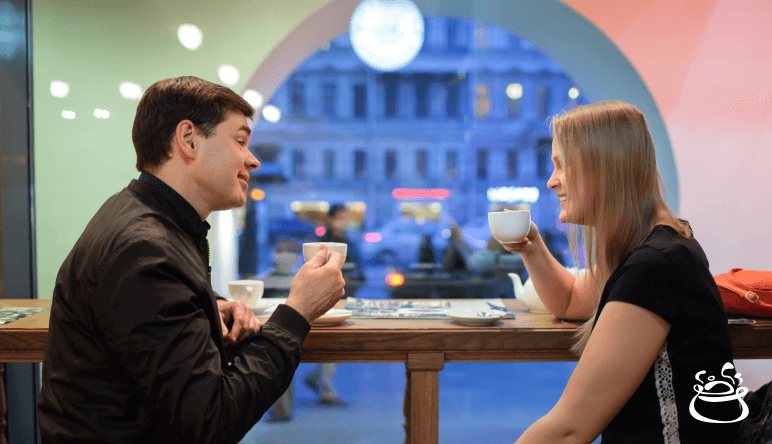 Cincinnati, known as Queen City since 1819, effortlessly blends the old-world charm of its historic neighborhoods with the vibrant energy of its modern attractions. Nestled along the banks of the majestic Ohio River, this city beckons couples to embark on a romantic journey filled with enchanting experiences and breathtaking beauty. With stunning architecture, scenic parks, world-class dining, and flourishing arts scenes, Cincinnati provides the perfect backdrop for an unforgettable date night. 
From hidden gems nestled within charming neighborhoods to exhilarating adventures, Cincinnati offers a playground for love and connection. Whether you're seeking undiscovered places or looking to experience love and laughter with your partner, we have handpicked some great date night ideas in Cincinnati for every couple. These carefully curated experiences will ignite the flames of love and create unforgettable memories together. 
Let's explore the hidden gems and iconic landmarks that make Cincinnati an idyllic destination for couples searching for the ultimate date night experience.
1. Stroll Through Over-the-Rhine:  
Begin your date night by exploring Over-the-Rhine, one of Cincinnati's most historic and picturesque neighborhoods. This area is known for its beautiful architecture and vibrant atmosphere, offering a delightful blend of boutiques, galleries, and restaurants. Start your stroll at Washington Park, where you can enjoy a picnic or catch a live performance during the summer. Wander hand in hand through the colorful streets, admiring the charming buildings and unique shops. Make sure to visit Findlay Market, a local food and craft market, where you can indulge in delicious treats and pick up a unique souvenir that will remind you about this wonderful evening for years.  
2. Take a Romantic Riverboat Cruise:  
Experience the magic of the Ohio River at night with a romantic riverboat cruise. Step aboard one of the elegant riverboats and embark on a journey that combines stunning views with live entertainment and fine dining. You have a wide variety of cruises to choose from, including dinner cruises, sunset cruises, and sightseeing cruises. Enjoy a candlelit dinner accompanied by soft music as you cruise under the moonlight, creating a beautiful and cozy ambiance. The gentle sway of the boat adds a touch of romance to your date night experience. Watch as the city lights twinkle and the river sparkles, setting the stage for a magical evening with your loved one. Don't forget to book your cruise in advance, especially during weekends and peak seasons, for a hassle-free experience.  
3. Explore the Cincinnati Art Museum:  
For art enthusiasts, there could be nothing as fun and exciting as visiting the Cincinnati Art Museum. Located in scenic Eden Park, this world-class museum boasts an extensive collection of artworks spanning various periods and styles. Wander through the galleries hand in hand with your partner, appreciating the beauty and creativity of renowned masterpieces, and let your love and understanding cross another milestone. The museum offers diverse classical and contemporary exhibits to captivate every artistic taste. Don't miss the opportunity to explore the outdoor Art Climb, an innovative feature that enhances the museum's connection to the surrounding park. Check the timings and schedule for any special exhibitions or events taking place before your visit to enjoy a hassle-free experience.    
4. Savor a Romantic Dinner at a Top-Rated Restaurant:  
Cincinnati is known for its rich culinary experiences, offering various dining options to suit every palate. Surprise your partner with a romantic dinner at the top-rated restaurants in the city, where you can indulge in exquisite, authentic Cincinnati cuisine and enjoy impeccable service. The city has something for every food lover, from upscale steakhouses to trendy farm-to-table eateries. The chefs emphasize locally sourced ingredients and culinary creativity, ensuring a memorable dining experience. Consider exploring the vibrant restaurants in Downtown, Over-the-Rhine, or Mount Adams to discover the delicious hidden gems. Each neighborhood has its own charm and offers an assortment of dining establishments, from intimate and cozy to chic and contemporary. For your special evening, make early reservations to ensure you have the perfect spot reserved all for yourself and your partner for a comfortable dining experience.  
5. Enjoy Live Music and Performances:   
If you're seeking a night filled with entertainment, Cincinnati offers an array of enticing options to choose from. Start by checking the schedules of two iconic venues: the Music Hall and the Taft Theatre. Music Hall is a grand architectural masterpiece and home to the Cincinnati Symphony Orchestra and Cincinnati Pops. Catch a breathtaking performance or immerse yourselves in the beauty of a ballet or opera. On the other hand, Taft Theatre hosts a variety of shows, including Broadway productions, comedy acts, and concerts by renowned artists. Immerse yourselves in the enchanting melodies and captivating performances, and let the music set the stage for an unforgettable evening.  
Additionally, Cincinnati has numerous music halls and bars featuring live bands and local talent, where you can spend quality time together. For a unique twist, consider attending one of the city's musical festivals, such as the Bunbury Music Festival or Cincinnati Music Festival, where you can enjoy multiple artists in a vibrant outdoor setting.   
Conclusion:  
Cincinnati offers a treasure trove of date night ideas for couples seeking romance and memorable experiences. Whether you choose to explore the city's historic neighborhoods, enjoy a riverboat cruise on the Ohio River, immerse yourselves in art and culture at the Cincinnati Art Museum, savor a gourmet dinner at a top-rated restaurant, or indulge in live music and performances, Cincinnati has something to suit every couple's taste and preference. With these diverse options, you can create a truly unforgettable date night that strengthens your bond and leaves you with cherished memories.