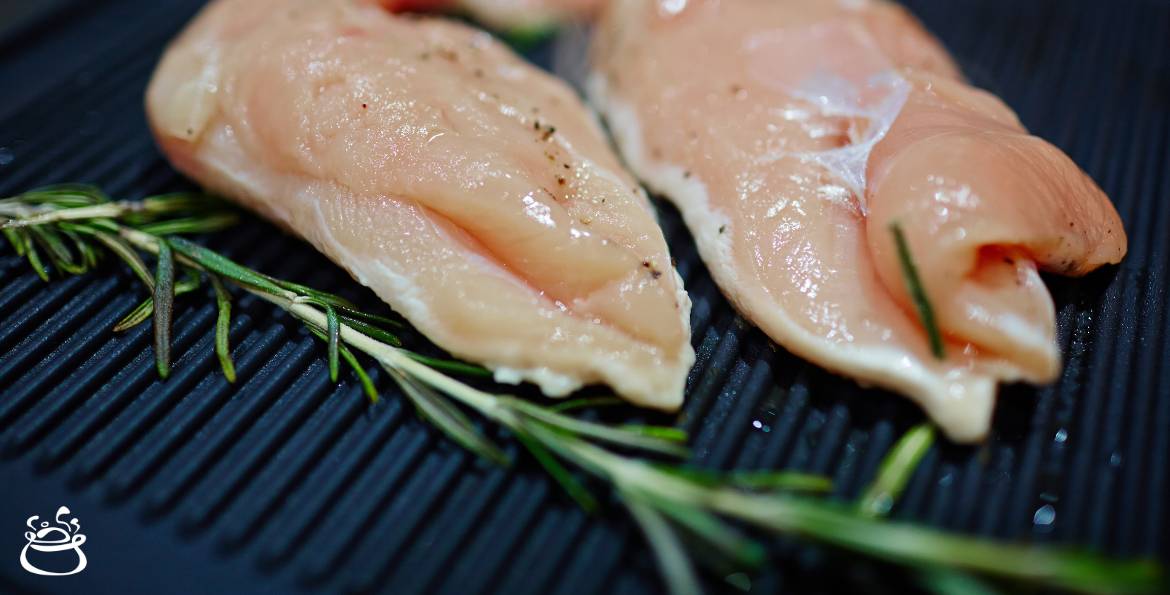 There are many foods that can cause illness when handled incorrectly, but one of the most common instances of serious foodborne illness comes from the undercooking or mishandling of meat. Raw meat is often full of fecal matter from the animal, which can contain a host of bacteria, parasites, and other pathogens. Because of this, it is crucial to handle raw meat carefully and cook it to a safe temperature to kill as many pathogens as possible. If not, an undercooked piece of meat can easily get someone sick.
While this may sound simple, there are some intricacies to cooking meat safely, and not all meats are safe to eat at the same temperature. Here are some of the key things to remember when cooking meat and how some of the most popular meats need to be cooked in order to be safe to serve.
Keep raw meats separate from other foods—including other meats
It's common sense that the juices from raw meat should stay away from fresh produce but it's also good practice to keep raw meat away from other raw meat. As you'll see with the minimum required internal temperatures, not all meats are safe at the same time. Chicken, for example, needs to be cooked more than steak. So, if you get the juices from raw chicken over your steak, the steak may be cooked all the way through, but the residual juice from the chicken may not be.
Also be sure to use separate cutting boards and utensils for different kinds of meat, wash your hands after handling raw meat, and disinfect any surfaces the meat may have come into contact with.
Minimum required internal temperatures
Poultry, like chicken and turkey requires the most cooking, while pork, beef, lamb, and seafood requires less. Note that ground meat of any kind requires more cooking than a whole piece of the same meat. This is because ground meat, with an increased surface area and the potential to come from more than one individual animal, has more exposure to bacteria. To take the temperature of a protein, insert a clean, sanitized thermometer into the thickest part of the meat and wait for the thermometer to read a temperature. For many meats, the meat needs to hold that temperature for a given period of time before it's considered safe.
Also note that after you remove your meat from the heat, it will continue to cook for several more minutes in a process known as carry-over cooking, which will raise the internal temperature 5-10⁰F, so if your meat is a couple degrees under the minimum required internal temperature when you measure it, it'll be safe to serve by the time you eat it.
The following are the minimum required internal temperatures for different proteins.
Poultry—Including whole or ground chicken, turkey, or duck: 165⁰F for at least 15 seconds
This also includes any stuffing inside of a bird (think thanksgiving) as well as any casseroles, stuffed pastas, or stuffed chicken breasts. When temping whole birds, make sure to insert the thermometer underneath the thigh, which is the thickest part of the bird.
Ground meat—Including beef, pork, lamb, veal, and ground seafood: 155⁰F for 15 seconds
Note that a medium burger is 140-145⁰F, and a well-done burger is 160⁰F.Eating a burger less than well-done could increase your chances of getting sick, which is why restaurants have the note at the bottom of their menus denoting the increased risk of foodborne illness from consuming undercooked meat.
Injected meat/brined meat—Including brined hams and roasts injected with flavor: 155⁰F for 15 seconds
Eggs that are meant to be held hot: 155⁰F for 15 seconds
Eggs that are to be served immediately: 145⁰F for 15 seconds
Chops/steaks of red meat—Including beef, lamb, veal, and pork: 145⁰F for 15 seconds
All of these meats will be a little pink at this temperature, but they're safe to eat. A medium-rare steak is between 130-135⁰F, so there is a higher risk associated with eating steak under medium.
Whole roasts of pork, beef, veal, or lamb: 155⁰ for 4 minutes
Make sure to insert the thermometer into the thickest part of the roast. Because roasts are much bigger, the temperature needs to hold much longer to ensure it's cooked through.
Whole seafood—Including whitefish, shellfish, and crustaceans: 145⁰F for 15 seconds
This applies to whole pieces of fish and shellfish/crustaceans such as shrimp, crab, and lobster. With bivalves such as mussels or clams, there is no need to measure temperature, they are safe when the shells open.
The bottom line
Overall, cooking meat to safe temperatures is a very simple, but very important task in the kitchen. Having a digital thermometer makes everything easier. If you're unsure of how the meat needs to be cooked, it's always better to err on the side of caution and slightly overcook a piece of meat than to get someone sick. When you book a chef from CookinGenie, you can trust that they'll cook your meat so that it's not only safe to eat, but also delicious.