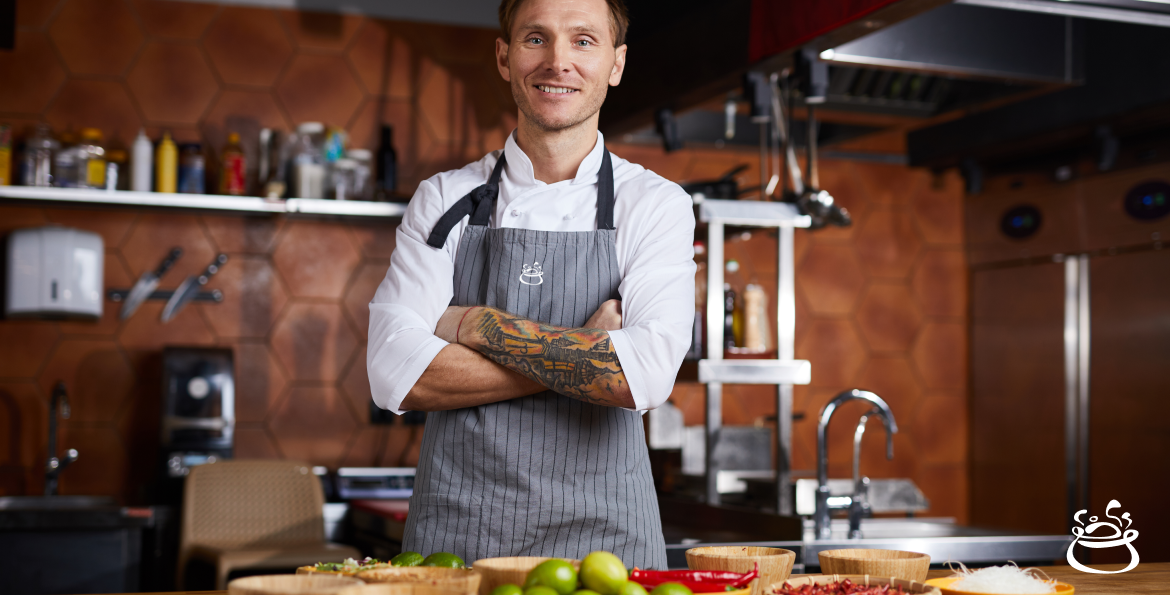 The personal chef concept has been around for a while now, with more and more people hiring personal chefs to take care of their dietary needs. But is it worth the money? Is a personal chef better than taking care of your meal planning? Let's take a closer look. 
The main advantage of hiring a personal chef is that you can meet your food requirements the way you want. Whether you have dietary restrictions or want to eat healthy meals, a personal chef can match your needs. Another benefit is that you'll save time by not spending hours in the kitchen cooking and cleaning up. 
If you are wondering whether having a personal chef worth it, here is a quick guide to help you determine. 
Everyday Struggles of Busy Families Without Personal Chef
Families are busier than ever these days. Both parents work full-time, and kids are involved in various activities. Thus, many families struggle to find time to cook meals at home. So, they rely on quick and easy solutions like takeout or frozen dinners. However, these options are usually expensive and unhealthy. 
A personal chef can help solve these problems by preparing wholesome meals that the whole family can enjoy. In addition, a personal chef is also responsible for grocery shopping and cleaning up after cooking. As a result, families can spend more quality time together without having to worry about meal preparation. If you want to simplify your cooking hassles and improve your family's health, it's worth hiring a personal chef. 
How a Personal Chef is a Good Replacement for the Other Options Available to People?
The thought of cooking meals from scratch is daunting for many people. Between work, looking after the kids, and managing other household errands, there's not enough time to prepare fresh meals every day. Therefore, many busy families choose quick and easy solutions like processed or fast foods. 
Hiring a personal chef is an excellent alternative for busy families who want to enjoy fresh, healthy meals without all the hassle. He will work with you to plan a menu of healthy and delicious meals that matches your family's taste and budget. With everything being their responsibility, from meal planning and grocery shopping to cooking and cleaning, you will relax and enjoy your meals. With the convenience of a personal chef, you can have restaurant-quality meals without stepping foot in the kitchen. 
Also Read: Elevate your Dining Experience with Your Own Personal Chef
How Affordable is Hiring a Personal Chef?
Hiring a personal chef is a luxury that seems out of reach for many people. However, the truth is that personal chefs can be very affordable, especially when compared to the cost of eating out. 
Suppose you and your family dine out eight times a week, considering the average meal price is around $30 per person. With applicable taxes and a 10% tip, it should cost you somewhere around $1000/week. Now, add the $300 (approx.) you spent on groceries for in-house meals. Plus, those incalculable costs like driving to and from the restaurant and waiting time for your food. For most households, all these expenses would exceed their budget. 
Now, let's say you hired a personal chef. If you factor in the cost of grocery shopping, cooking, washing dishes, and cleaning up, the cost of hiring a personal chef should be less or at par with dining out. 
Money Saver: You pay only for the service but not for tax and tip to the waiter.  
Time Saver: You won't waste time commuting and waiting for the meal and check. 
What to Expect from a Personal Chef?
A personal chef is a perfect addition to any household. They can take care of all the meal planning, grocery shopping, cooking, and tidying up, so you can enjoy your free time. But what else to expect from a personal chef? 
Here are a few key things to keep in mind. 
Customized Meals:

A personal chef will create a menu that suits your taste and budget. They will do all the shopping, prepare meals in your kitchen, and clean up everything afterward.

 

Accommodate Dietary Restrictions:

Whether you're allergic to gluten or trying to eat healthily, they will be able to make meals that are suitable for you.

 

Help Save Time and Money:

If you often find yourself eating out or ordering takeout because you don't have time to cook, a personal chef can help you break that cycle. Not only will you save money on food, but you'll also get to enjoy healthy, delicious meals.

 
Frequently Asked Questions
If you've never hired a chef, you may have questions about what to expect from a chef. Some of the common questions about personal chefs are as follows: 
Do personal chefs clean up after cooking in your kitchen?
Yes, most personal chefs wash any dishes used during the cooking process and clean up your kitchen. 
What if a person is allergic to some ingredients?
If you or someone in your family has food allergies, be sure to inform the chef in advance so that they can prepare meals that are safe for everyone to eat. 
How do I find a personal chef?
There are numerous ways to find a personal chef. You can ask friends or family for recommendations, search online directories, or contact a professional organization such as the USPCA (United States Personal Chef Association). 
CookinGenie Can Help You With Your Cooking Needs
CookinGenie is a professional chef-on-demand service based in Ohio. We have a team of experienced personal chefs who can cater to your cooking needs for a gathering of up to 20 people. Our chefs are responsible for grocery shopping, food preparation, and clean-up after cooking.  
We understand that not everyone has the time or inclination to cook meals at home. That's why we offer our services to busy professionals, families, and individuals who want to enjoy delicious, healthy meals without any hassles. 
Our chefs are highly skilled and experienced in numerous cuisines, so you can be sure that your meals are perfectly cooked. In addition, we offer a convenient online booking system so you can easily schedule your chef visits around your busy schedule. 
Contact us today to know more about how we can help you enjoy the delicious meals you deserve.