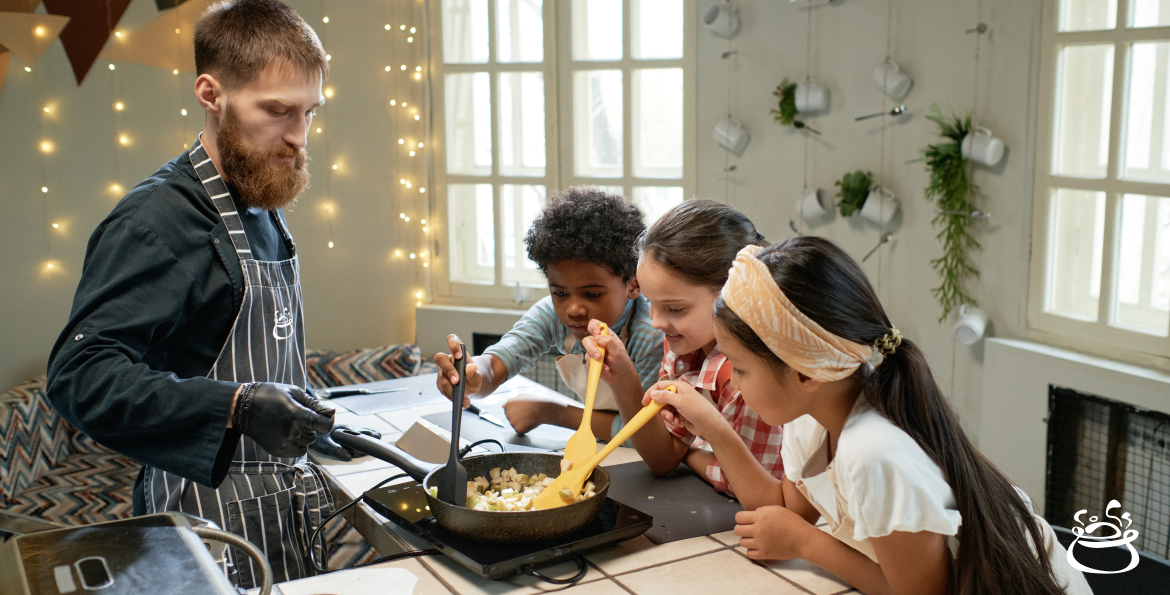 As the summer winds down and school starts again, it can be tough to get back into the swing of things. One way to make the transition a little easier is to plan meals ahead of time. By taking some time to plan out your meals for the week, you can save yourself a lot of stress and hassle later on. To help you get started, here are some back-to-school meal-planning tips:  
1- Make breakfast a priority
School mornings can be hectic, especially if you're trying to get everyone out the door on time. That's why it's important to make breakfast a priority. A healthy breakfast helps to fuel your body and your brain, giving you the energy you need to get through the day. And when it comes to back-to-school meal planning, there are numerous easy and healthy breakfast options that you can prepare ahead of time. Overnight oats, yogurt parfaits, and protein-packed smoothies are all great choices you can make the night before. So make breakfast a priority this school year, and start your day off right with a nutritious meal.  
2- Ask your kids how they eat at school
Knowing what to pack for your kid's lunch daily can be challenging. Will they eat what you pack? And will it be enough to keep them going until dinner time? An excellent way to get some insight into your child's school lunch habits is to ask them how they eat at school. Find out what foods they like and don't like and how much they typically eat. This information can help you make better choices when packing their lunch and ensure they get the nutrition they need. Plus, it shows your kids that you're interested in their eating habits and wants to ensure they're happy with their lunchtime experience.  
3- Have an after-school snack ready
It's no secret that kids are always on the go. Between school, homework, extracurricular activities, and socializing with friends, they rarely have time to sit for a proper meal. As a result, most kids rely on unhealthy snacks to tide them over until dinner. If you're concerned about your child's diet, you may wonder what you can do to encourage his healthy eating habits. One way to promote healthy snacking is to have a nutritious after-school snack ready for your kid when they get home from school. This snack will give them the energy they need to finish their homework and still have time for fun. Some good options for after-school snacks include fruit, yogurt, whole-wheat crackers, and veggie sticks. You can help your child make better food choices and develop lifelong healthy eating habits by providing a healthy snack.  
4- Make lists, organize items, and have a plan
If you're like most parents, meal planning is probably not at the top of your list of favorite things to do. While it can be challenging to come up with new and healthy ideas that your kids will eat, getting them to sit down and eat a meal you've prepared can be even more challenging. However, simple tips can make meal planning more accessible and successful.  
First, list all the meals you want to make for the week. Try to include a mix of familiar favorites and new dishes.  
Then, organize the items on your list by day and by meal. This planning will help you make sure you have everything you need when it's time to cook.  
Finally, plan what you'll do if your kids don't like what's on the menu. If they refuse to eat, try offering a simple alternative like peanut butter and jelly or grilled cheese. With some planning, you can take the stress out of mealtimes and provide your kids with healthy, delicious food they'll enjoy eating.  
Also Read: Eating healthy & fresh – challenges for a family
5- Prep meals and chop veggies in advance
One of the best ways to ensure that your kids are eating nutritious meals is to meal plan ahead of time. Prepping meals and chopping veggies on the days you are least busy can save a lot of time and hassle during the week. Meal planning doesn't have to be complicated – choose a few healthy recipes your family enjoys and make a grocery list accordingly. Then, the day or two before you cook, take some time to chop vegetables and prepare any other ingredients you'll need. By following these simple steps, you can ensure that your family always has access to healthy, homemade meals.  
6- Pack lunch at night
If you're like most parents, packing your kids' lunches is an everyday battle. With your busy schedules and your kids being picky eaters, it can be tough to come up with healthy, balanced meals that they will enjoy. However, a simple solution can help: pack your kids' lunches at night. Meal planning becomes much easier when you have the time to sit down and think about what you'll pack ahead of time. You can also take advantage of leftovers and ensure that each lunch has a variety of food groups. And if you're short on time, plenty of healthy, prepackaged options will make your life a lot easier. So the next time you feel stressed about packing lunch, try doing it at night and see how much simpler it becomes. 
Hire a personal chef for meal planning 
Many parents struggle to strike the right balance when it comes to meal planning. You want your kids to eat healthy food that will nourish their growing bodies, but you may also not want to spend hours in the kitchen every night. One solution that more and more parents are considering is hiring a personal chef. A personal chef can help you create a healthy, balanced meal plan that fits your family's needs and schedule. They can do all the grocery shopping and cooking, so you don't have to lift a finger. And best of all, they can provide your kids with delicious meals they'll enjoy eating. Hiring a personal chef is definitely worth considering if you're looking for a hassle-free way to improve your family's meal planning.