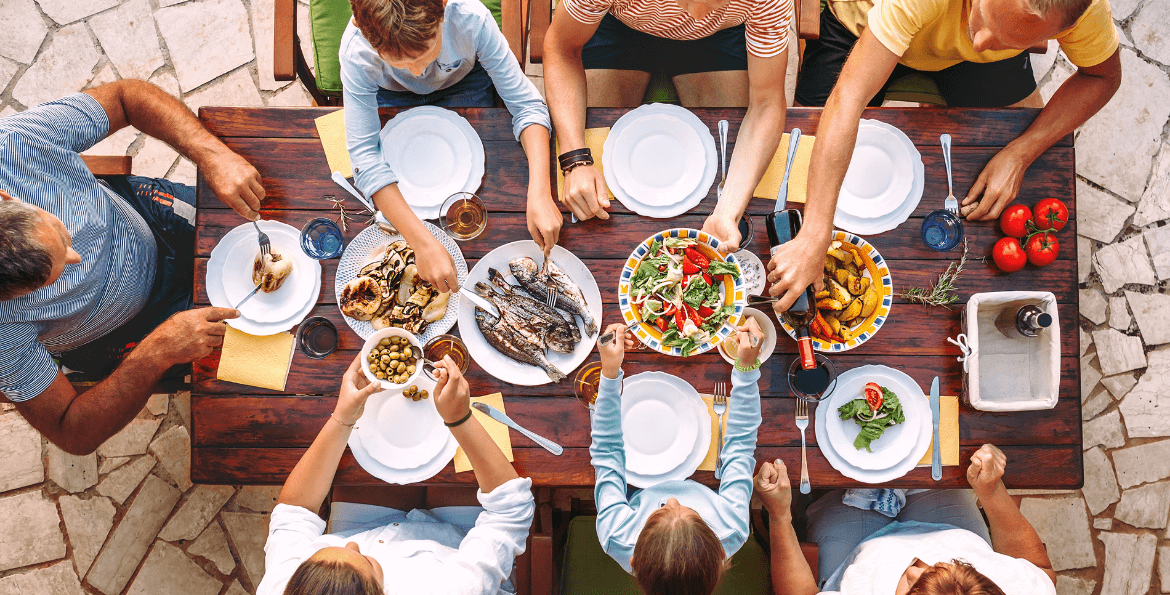 Today, the age-old question of how to meal prep for dinner is more complicated than ever. With a range of different meal delivery services, prepared and frozen foods delivered to your door, and a wide market for takeout, the choices are seemingly endless. Now, entering the fray is a new service, CookinGenie, which rethinks the idea of dining at home by bringing a culinary expert into your home to prepare a delicious, home-cooked meal in your very own kitchen. So, with all these choices available, let's look at the process, price, positives, and negatives of each to find out the option that might work best for you.  
Meal Delivery Kits

for Meal Prepping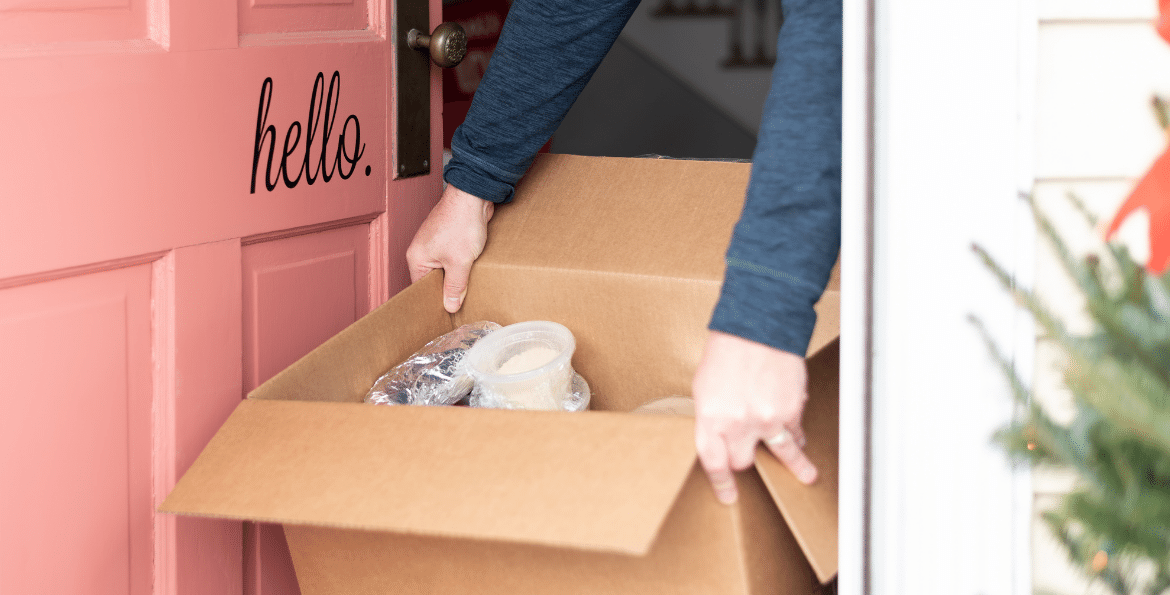 Price: 
$-$$ With so many different meal delivery kits available, the prices can run anywhere from $5/meal to $18/meal. But for most mainstream services like Blue Apron or Hello Fresh, $10-12 per meal is standard.  
Process: 
Visit the website of one of the many meal delivery services, create a profile, and begin choosing your dishes. With a few clicks, you can have boxes of fresh ingredients and recipes arriving as soon as the next day. Then, unpack the box, follow the recipe, and cook yourself a meal.  
Pros:
T

he recipes are quick and easy to make. 

 

F

eeling of accomplishment from cooking your own 

food

. 

 

You can customize the number

 of meals you

 want

.

 

K

its are accommodating to dietary restrictions

 and allergies. 

 

P

recise portioning cuts down on food waste.

 

The platform is easy to use, offers plenty of fresh, healthy choices.

 
Cons: 
K

its come with excess packaging

 

to get rid of. 

 

Subscription required. 

For hungrier eaters, portion sizes may leave a little bit to be desired. 

 

On occasion, ingredients may arrive spoiled. 

 

Dis

hes are not quite chef or restaurant quality. 

 

Y

ou still need to put the time and effort into cooking

 

and cleaning up afterward.

 

Usually supporting a large, multinational corporation. 

 
The bottom line:
Easier than shopping and cooking for yourself and cheaper than eating out, meal prepping kits are a good mix of affordability and convenience. But if you're looking for a more memorable experience that you don't have to cook yourself, there are better options out there. 
Ready to Eat/Frozen Meal
 Delivery Service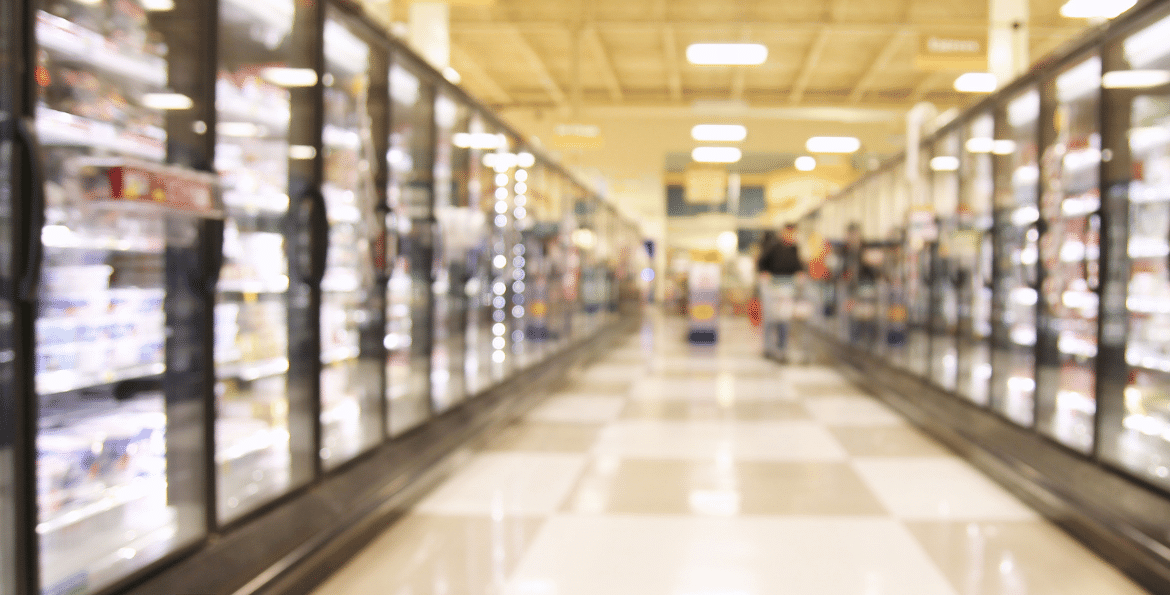 Price:
$$ There are many different services that ship frozen meals to your door, and they can all fluctuate on price, with some high-end options out there. However, you can normally expect to pay about $11-15 per meal, plus shipping fees.  
Process: 
Create a profile on a frozen meal delivery site such as Home Bistro, choose your meal(s) or meal plan(s), wait for delivery, and pop the box in the microwave to heat up. 
Pros:
G

ood variety of

 chef-inspired

 

meals

that come with protein, starch, vegetable, and sauce

.

Many of the meals are 

highly tailored to specific diets such as weight loss, keto, and paleo.

 

M

ost of the meals are ready to eat after just a few minutes in the microwave

 or oven

. 

 

Frozen meals can keep in the 

freezer indefinitely. 

 

No cleanup required. 

 
Cons: 
M

any 

services 

don't begin to offer free shipping unless 

you order a certain amount. 

 

Reheating frozen food can feel

 

boring and impersonal

; food may be bland

. 

 

Boxes may take a while to arrive.

 

Sometimes food may come partially defrosted or not reheat evenly

.

 

 
The bottom line:
There's no denying the convenience of being able to pop something in the microwave and have a hot meal in a few minutes. But while frozen meals have certainly improved from the days of supermarket TV dinners, they're more of an occasional fare than something you'd want to eat regularly.  
Takeout/Delivery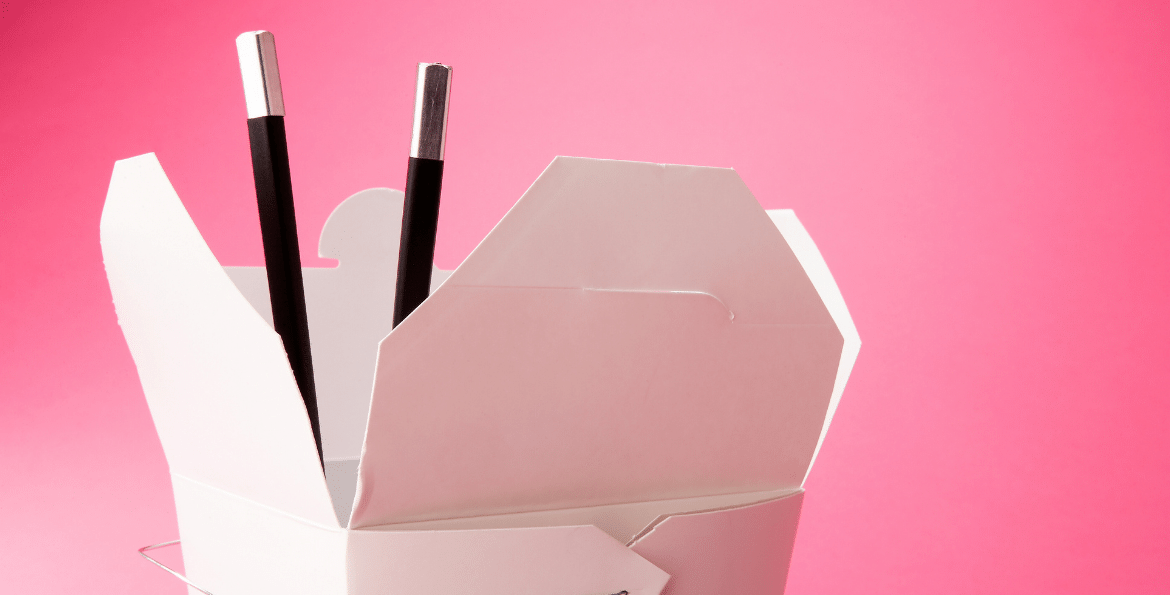 Price:
$-$$ Depending on where you're getting takeout from, the price can fluctuate greatly. 
The Process:
Call up a restaurant, go online to order, or use one of the many apps like DoorDash or Uber Eats to set up a pickup or delivery.  
Pros:
During the pandemic, i

t's 

easier than ever to 

get takeout

. 

 

There's a great variety of places to get 

fresh, 

healthy,

 

delicious takeout from.

 

Usually only takes about 30 minutes to get food. 

 

Supporting local business

es. 

 
Cons: 
Y

ou have to drive to the restaurant

 or pay extra delivery fee

s.

 

Generally,

one can only get one type of cuisine at once

 and may not have leftovers to enjoy all week. 

 

 

If you have dietary restrictions or allergies, it could be tricky to ensure the meal fits your needs.

 

Food apps layer on their service charges and those can add up.

 
The bottom line:
Generally speaking, takeout is a relatively affordable, convenient way to have dinner once or twice a week.  
CookinGenie for Meal Prepping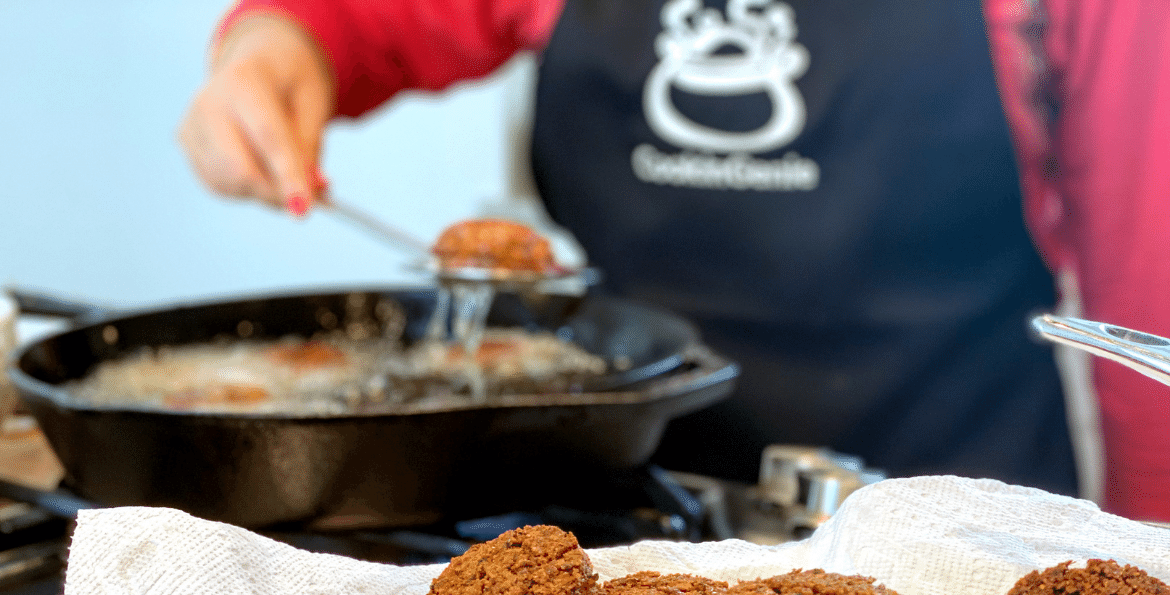 Price:
$$ Prices will differ by Genie and by dish, but most are between $10-$15 per portion. 
The Process:
Visit CookinGenie.com, type in your location, and you can browse through our many talented genies. You can look through each genie's menu and profile individually, or search by dish or type of cuisine. Then, select the dishes you want to order and pick a time and date for a genie to come to your home and cook for you. They will arrive with everything they need, cook you a delicious meal, and restore your kitchen to the state they found it in.  
Pros: 
CookinGenie food is fresh, wholesome

, 

and delicious. 

 

A skilled cook preparing 

restaurant-quality 

food for you adds a 

unique 

personal touch

. 

 

A

 wide variety of different cuisines

 

and dishes 

are 

available

 at once

.

 

Service is

 

accommodating to dietary restrictions and allergies. 

 

Generous, f

amily-friendly

 

sizes of 4 or 8 portions

.

 

 

F

lexibility

;

 date night, dinner parties, 

special occasions, 

weeknight family meals, and

 

meal prepping can all be 

taken care of by CookinGenie

. 

You don't have to leave home, cook, or clean. 

Supporting a local business and local chefs. 

 
Cons: 
CookinGenie does require some planning ahead. 

 

May take a couple of hours after the Genie arrives for food to be ready.

 
The bottom line:
In terms of affordability, CookinGenie is on par with takeout, cheaper than frozen meal delivery, and just a hair more than most meal kits. But that small difference is well worth it when you consider the superior food and convenience of not having to cook yourself. With so many options out there, it can be hard to decide what the dinner plan should be. But all things considered, in terms of taste and overall value for your hard-earned dollars, CookinGenie stands head and shoulders above the rest.