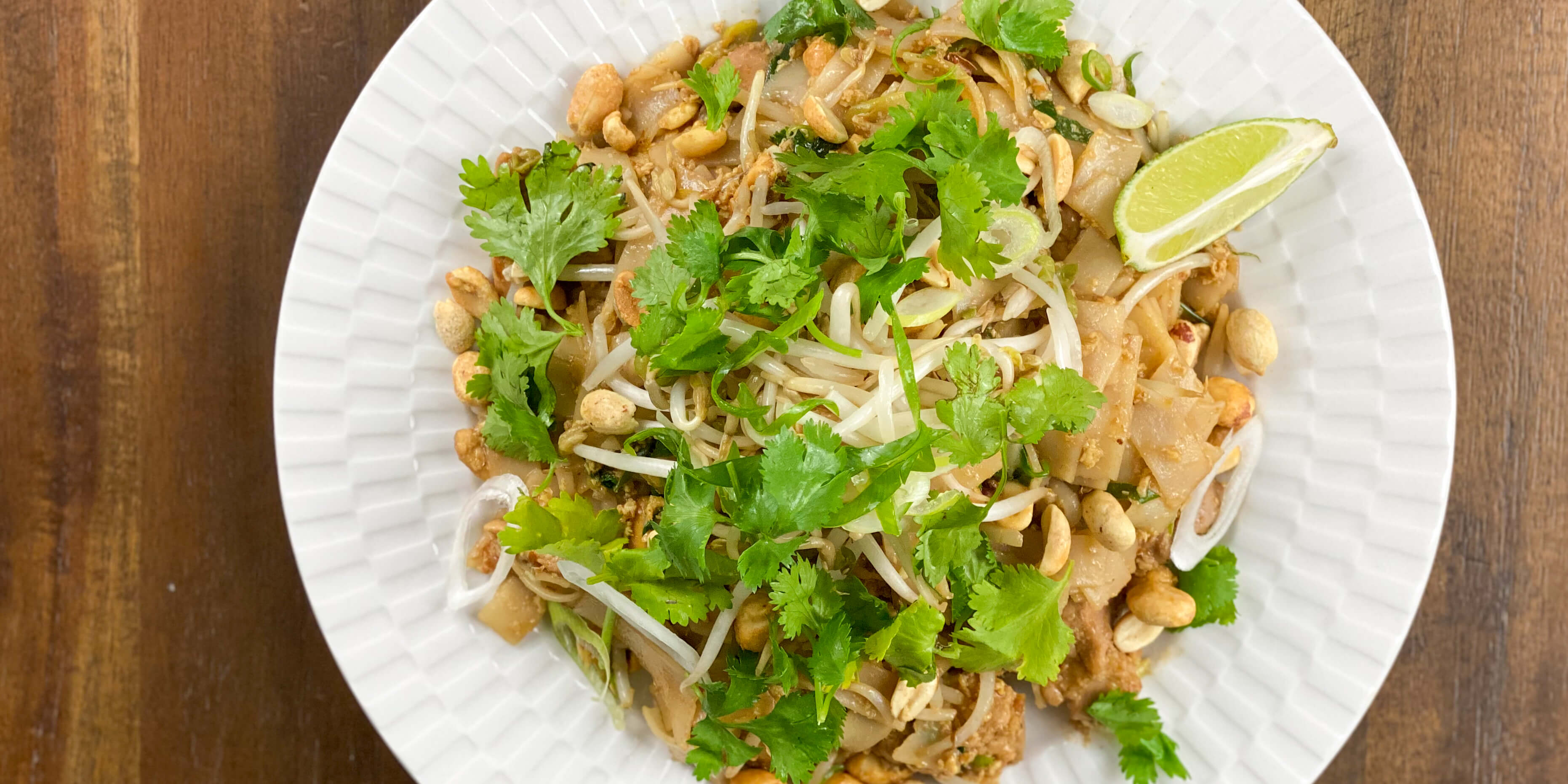 For many people, pad Thai—the delectable sweet, sour, and spicy stir fry of rice noodles, tofu, eggs, veggies, bean sprouts, crushed peanuts, and an umami-rich sauce that can be found on the menu of virtually every Thai restaurant in the US—is their first taste of Thai cooking.  
So, it's interesting to learn that the dish that most Americans think of as the quintessential Thai food didn't even exist until the mid-20th century.  
In her book Materializing Thailand, nutritional anthropologist Penny Van Esterik says that the dish was born out of prime minister Plaek Phibunsongkhram's campaign throughout the 1930s and 40s to build a national identity for Thailand. Hoping to create a sense of pride in "Thai-ness" by uniting his country through culture, he changed the nation's name from Siam to Thailand,  commissioned a new national anthem, banned local languages and dialects from schools, and set out to create a national dish.
(Also Read – Tracing Tacos – A Journey Through Time)
Curiously, the main ingredient in the dish that Phibunsongkhram—who was known as Phibun—promoted isn't even native to Thailand. Stir-fried rice noodles originated in China and were introduced to the kingdom of Siam by Chinese traders in the 1700s. But promoting a stir-fried noodle dish helped solve a serious problem that Phibun's nation was facing: flooding and war had caused a severe rice shortage, and encouraging people to eat noodles helped preserve the country's precious rice supply.2 Phibun's administration took the basic recipe for stir fried rice noodles and loaded it up with nutritious bean sprouts, onions, peanuts, eggs, meats, and a tamarind-based sauce, then encouraged vendors to sell the dish from street carts all over the country. It was, Phibun's son later pointed out, the first fast food in Thailand.3   
Phibun's efforts to make pad Thai a part of his country's heritage succeeded beyond his wildest dreams. Today, it is a staple of the Thai diet. Beyond Thailand, it has become a beloved dish worldwide: In 2011, pad Thai ranked number 5 in CNN Go's reader poll of the "World's 50 Most Delicious Foods."4 Wondering how this simple noodle dish became an international culinary superstar? Mark Padoongpatt, a professor of Asian and Asian American studies at the University of Nevada Las Vegas and the author of a history of Thai food, says this, too, was driven by the Thai government as an act of culinary diplomacy: in an effort to stimulate exports and encourage tourism, it established the Global Thai Restaurant Company, Ltd. to train chefs and send them around the world to open Thai restaurants5.     
And now, CookinGenie brings this beloved classic noodle dish to your house. We offer three varieties of classic pad Thai—Chicken, Shrimp, and Vegetarian—cooked from scratch with wholesome, authentic ingredients like rice noodles, sweet-and-sour tamarind paste, spicy chile-garlic paste, and Thai preserved radish. Book your Genie to bring a true taste of Thailand to your very own kitchen.