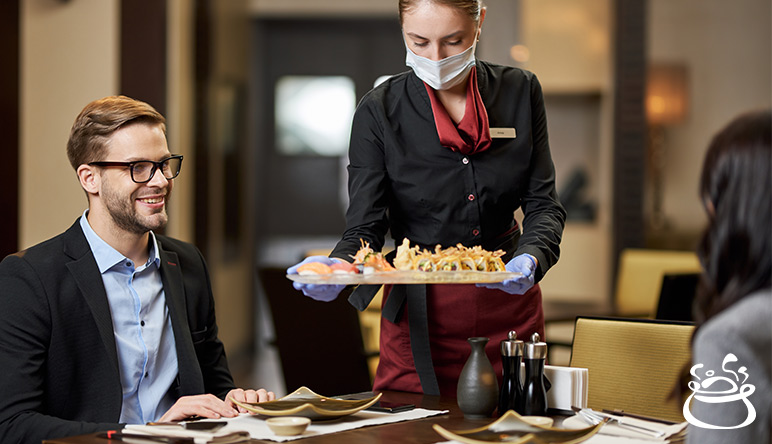 Welcome to Cincinnati, a city bursting with exciting summer date night opportunities! As the temperature rises and the sun sets later, it's the perfect time to plan memorable evenings with your significant other. Cincinnati offers a diverse range of activities to suit every couple's preferences. Whether you're a nature enthusiast, culture lover, foodie, or adventure seeker, this city has something special in store for you. So, grab your partner's hand, and let's explore some fascinating summer date ideas to make your heart fall in love again.
Outdoor Adventures
Picnic in the Park:

Cincinnati boasts several picturesque parks perfect for a romantic picnic. With its lush greenery and stunning views, Eden Park is a top choice. Pack a delightful picnic basket with local favorites like Goetta sandwiches and Graeter's ice cream. Enjoy a leisurely meal together, surrounded by nature's beauty and each other's company.

Riverfront Stroll:

Take advantage of Cincinnati's picturesque Ohio River and enjoy a scenic stroll along the riverfront. The John A. Roebling Suspension Bridge and Smale Riverfront Park offer breathtaking views of the city skyline. As the sun sets, the sky transforms into a canvas of warm hues, creating a magical ambiance for your

date night in Cincinnati

.

Botanical Garden Experience:

For a dreamy date night, visit one of Cincinnati's botanical gardens during the evening. The popular options are the Cincinnati Zoo & Botanical Garden and the Krohn Conservatory. Wander hand in hand through vibrant flower displays and lush landscapes, immersing yourselves in the serenity of nature.

Sunset Gondola Ride:

Embark on a romantic Gondola ride along the Ohio River with BB Riverboats. Enjoy the gentle sway of the boat as you cruise through the water, taking in the city's sights as the sun sets. This intimate experience is sure to create cherished memories with your loved one.

Hiking at Mt. Adams:

If you and your partner enjoy outdoor activities, explore Mt. Adams together. The area offers scenic hiking trails with breathtaking views of Cincinnati. Reach the summit, and you'll be rewarded with panoramic vistas perfect for a romantic moment.
Cultural Escapades
Outdoor Concerts:

Music lovers can relish Cincinnati's array of outdoor concerts during the summer months. The Riverbend Music Center and Washington Park are known for hosting fantastic shows. From jazz and classical to rock and pop, you'll find a concert that resonates with your tastes. Carry a blanket with you and let the music sweep you off your feet.

Open-Air Movies:

If you're looking for a laid-back yet entertaining date night, consider attending an open-air movie screening. Various parks and venues across the city offer outdoor movie experiences during the summer. Cuddle under the stars with your partner, share popcorn and enjoy a movie night.

Art Walks:

For couples with an appreciation for art, Cincinnati's art districts offer the perfect setting for an enchanting date night. Stroll through Over-the-Rhine or the Pendleton Art Center, where you can explore galleries featuring local artists' masterpieces. Share your thoughts on the artwork and discover new favorites together.

Cincinnati Art Museum:

Plan a date to the Cincinnati Art Museum, where you can admire an impressive art collection from various periods and cultures. The museum also offers beautiful outdoor grounds, making it an excellent spot for a leisurely stroll hand in hand.

Cincinnati Shakespeare Company:

Enjoy a night of theatrical excellence at the Cincinnati Shakespeare Company. Their summer performances in the park bring classic plays to life in an open-air setting, providing a unique and captivating date experience.
Culinary Delights
Rooftop Dining:

Elevate your date night experience by choosing one of Cincinnati's rooftop restaurants. Revel in breathtaking city skyline views while savoring delectable dishes and refreshing cocktails. The View at Shires' Garden and 1215 Wine Bar & Coffee Lab are famous for an unforgettable dining experience.

Food Festivals:

Indulge your taste buds at the various food festivals that Cincinnati hosts in the summer. Taste of Cincinnati, the city's premier food festival, celebrates the finest local cuisines. Sample an array of dishes handcrafted by talented chefs, and savor the diverse flavors this city offers.

Ice Cream Date:

Beat the summer heat by treating your partner to a delightful ice cream date. Head to Graeter's or Aglamesis Brothers, iconic ice cream parlors known for their rich and creamy delights, for a perfect end to your exciting day. With myriad flavors to choose from, you can bond over the shared joy of indulging in a sweet, cool treat.

Brewery Tour:

Cincinnati's craft beer scene is thriving, making a brewery tour a fantastic date idea for beer enthusiasts. Take a tour of local breweries like Rhinegeist Brewery or MadTree Brewing Company, where you can sample various unique beers.

Fountain Square Dining:

Fountain Square is a lively hub in the heart of Cincinnati, and it comes alive during the summer. Numerous food vendors set up shop, offering diverse delicious treats. Grab your favorite bites, find a cozy spot on the square, and enjoy a fun and casual date night in Cincinnati.
Unique Experiences
Hot Air Balloon Ride:

For an extraordinary and romantic experience, embark on a hot air balloon ride over Cincinnati. As you soar above the city, you'll be captivated by breathtaking views and the sheer thrill of floating together. It's an adventure you'll cherish forever.

Evening Kayaking:

Cincinnati offers a unique opportunity for a serene date night with evening kayaking. Rent a kayak and paddle along the Ohio River or the Little Miami River under the moonlit sky. The tranquility of the waters and the glimmering reflections will create an intimate and peaceful atmosphere.

Trivia Nights and Game Cafes:

Spice up your date night with some friendly competition by attending a trivia night or visiting a board game cafe. These interactive experiences will have you laughing and strategizing together, fostering a sense of teamwork and camaraderie.

Stargazing at Drake Planetarium:

Embark on a celestial journey together at the Drake Planetarium & Science Center. Their stargazing sessions offer a captivating experience where you can learn about constellations and explore the wonders of the universe.

Salsa Dancing Lessons:

Add spice to your summer date nights with salsa dancing lessons. Several dance studios in Cincinnati offer classes for beginners. Embrace the Latin rhythms and enjoy the thrill of dancing with your partner.
Enjoy Your Favorite Home-Cooked Food with CookinGenie
After an exciting day exploring Cincinnati or enjoying a fun outdoor activity, you might want to unwind with a cozy home-cooked meal. CookinGenie is here to make that experience even more delightful. CookinGenie is an innovative online platform that connects you with personal chefs in Cincinnati. These talented chefs will come to your place, take care of all the cooking, shopping, and cleaning needs, and prepare a delicious meal tailored to your preferences.
No need to worry about grocery shopping or following recipes – CookinGenie's professional chefs handle everything for you. You can choose from various delicious recipes, including local favorites and global cuisines, ensuring a diverse culinary experience. Whether you want to surprise your partner with a romantic dinner or enjoy a relaxing evening at home, your personal chef will make it happen. It's a unique and interactive experience that adds a special touch to your date night.
Conclusion
With abundant summer date night ideas in Cincinnati, you and your partner are spoiled for choice. The city has everything from outdoor adventures connecting you with nature to cultural escapades stimulating your mind and culinary delights tantalizing your taste buds. Embrace the warm weather and the opportunity to make unforgettable memories with your loved one. So, plan your perfect summer date night in Cincinnati – a city that promises to make your heart flutter with every experience it offers.