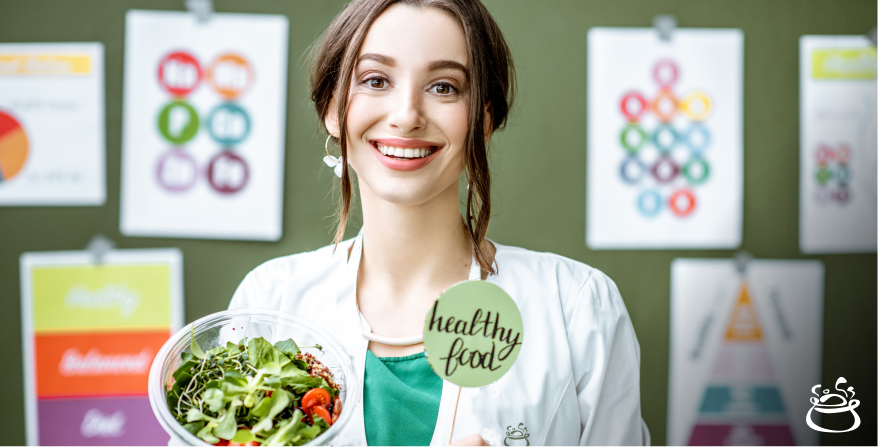 If you're like most people, the holiday season is a time when unhealthy eating habits can easily creep in. Whether it's Christmas cookies or New Year's Eve champagne, it's easy to let your guard down and indulge in things you wouldn't normally eat. With some planning and some self-control, you can enjoy the holiday season without packing on the pounds. 
1- Be mindful of what you eat
The holidays are a time for family, friends, and, all too often, weight gain. If you're determined to avoid adding extra pounds this holiday season, there are a few things you can do to stay on track.  
First, make sure to pre-plan:  
If you know, you'll be attending a party where you may fall for unhealthy foods, eat a light meal beforehand so you don't feel tempted to overindulge.  
When it comes time to fill your plate, be mindful of what you eat. Balance the Christmas cookies with some fruits and vegetables and limit yourself to one or two servings of each dish.  
It's also important to stay active during the holidays. Take a brisk walk after dinner, go for hikes, or play tag with the kids.  
By following these simple tips, you can enjoy the holidays without adding extra weight.  
2- Choose healthy options at gatherings
If you're like most people, gatherings tend to revolve around food. And while it's OK to indulge in your favorite comfort foods occasionally, it's essential to ensure that you're also making healthy choices. After all, the last thing you want is to undo all of your hard work simply because a plate of cookies tempted you. By making sure to go for healthy options, you can help yourself stay on track without feeling deprived. There are plenty of delicious and nutritious foods to choose from, so there's no need to fill up empty calories. Remember to make wise choices the next time you're at a gathering; it will be easy to keep track of your weight.    
3- Portion Control: Don't go overboard
Most of us have been there before: we start with the best intentions, vowing to eat healthily and watch our portion sizes. But then we get busy or stressed, or we lose motivation. Before we know it, we're eating half a dozen cookies instead of the one or two we originally planned. But here's the thing: it doesn't have to be that way. By being mindful of our portion sizes and making thoughtful choices about the foods we eat, we can enjoy and indulge in the occasional treat without throwing our healthy eating habits out the window. So next time you feel tempted to go overboard, remember that moderation is key. A few extra cookies never hurt anyone, but a whole box might leave you feeling (and looking) a little bit worse for wear.  
4- Get moving! Incorporate physical activity into your holiday plans to help offset any extra calories you may be consuming.
The holidays are a time for family, friends, and extra servings of grandma's famous pumpkin pie. While you may indulge once in a while, there are easy ways to offset any extra calories you consume. An easy solution is to get moving! Incorporate physical activity into your holiday plans. A simple exercise like walking or swimming each day can help offset any extra calories you consume. Such moderate-intensity activities can help burn those extra holiday calories. And who knows, you might even have some fun in the process!  
So this holiday season, don't let your fitness goals fall by the wayside. Get up and get moving – your body will thank you for it. 
5- If you do gain some fat, follow a meal plan to lose it.
Like most people, you probably indulge in one too many holiday treats. As a result, you may gain a few extra pounds. But don't despair! There are plenty of ways to get rid of that holiday weight.  
First of all, cut back on your calorie intake. Instead of three large meals a day, try eating five or six smaller meals. Such a meal plan will help to boost your metabolism and help your body burn those extra calories.  
Secondly, make sure to exercise regularly. A combination of cardio and strength training is the best way to shed those unwanted pounds.  
Finally, follow a healthy meal plan. Eat plenty of fruits and vegetables, lean protein, and whole grains. And drink plenty of water!  
By following these simple tips, you'll be back to your pre-holiday weight in no time.  
Let a personal chef help you indulge without overindulging
Hiring a personal chef to help you with your meal planning is the best way to lose weight without sacrificing taste. Dietitians can help you create a healthy plan, but a personal chef can make sure it's delicious. By customizing each dish to your liking, a personal chef can ensure you get the nutrients you need without feeling deprived of the foods you love. And because they do all the cooking and clean-up, you'll have more time to focus on your fitness goals. So if you wish to lose weight without giving up tasty food, hire a personal chef.