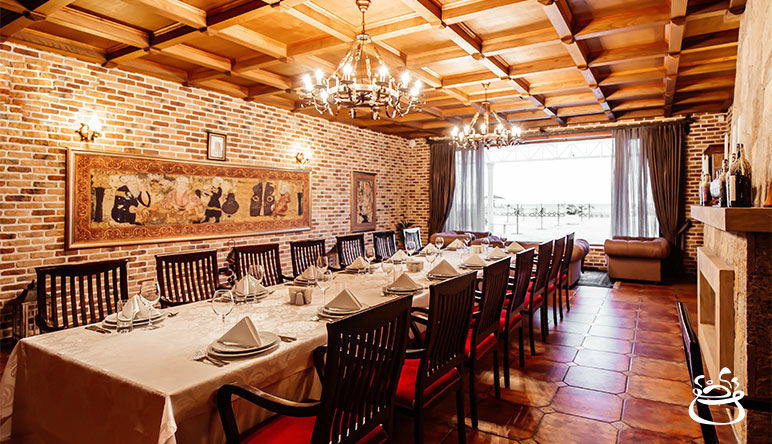 Columbus, Ohio, is a vibrant and diverse city known for its thriving culinary scene. With a wide variety of restaurants and eateries offering an array of cuisines, it's a food lover's paradise. However, navigating the dining landscape can be challenging for individuals with special dietary needs. Whether you're following a gluten-free, vegan, vegetarian, or other specific diet, finding establishments that cater to your unique requirements can sometimes feel like searching for a needle in a haystack.  
That's why we've curated this blog post dedicated to helping you discover exceptional food options in Columbus specially tailored to people with special diets. We understand the importance of finding restaurants accommodating your dietary restrictions and delivering delicious and satisfying meals. Whether you're a resident or a visitor to the city, our goal is to make your dining experience memorable.
We have carefully curated a list of five outstanding restaurants catering to various special diets, ensuring you can indulge in flavors, textures, and tastes that align with your specific requirements. Join us as we explore these remarkable establishments, each offering a unique culinary experience that prioritizes special dietary needs. So, let's embark on this flavorful journey together and discover the best food options in Columbus, Ohio, designed specifically for people with special diets.
Northstar Cafe:
Northstar Cafe is a beloved eatery that offers a range of gluten-free, vegetarian, or vegan food in Columbus. Whether you're looking for a wholesome breakfast, a satisfying lunch, or a delightful dinner, Northstar Cafe has you covered. Indulge in their renowned quinoa bowl with flavorful ingredients and nutritious goodness. Craving something lighter? Their avocado toast is a must-try, offering a delightful combination of creamy avocado and artisanal bread. And for those seeking a hearty plant-based burger, their black bean burger is a customer favorite, providing a delicious alternative to traditional meat patties.
Piada Italian Street Food:
Piada Italian Street Food is a haven for those with gluten sensitivities or following a gluten-free diet. They offer a gluten-free crust option for their mouthwatering pizzas, allowing everyone to savor the taste of Italy. Piada Italian Street Food ensures everyone can enjoy a customized pizza experience with various Columbus vegan food and vegetarian toppings. Sink your teeth into their classic Margherita pizza, where the simplicity of fresh tomatoes, mozzarella, and basil shines. When craving something handheld, go with their grilled chicken piadina or roasted veggie piadina served on warm and fluffy flatbread.
The Guild House:
The Guild House is renowned for its seasonal menu, which celebrates the vibrant flavors of Columbus by focusing on local ingredients. This makes it an ideal destination for individuals with specific dietary needs seeking fresh and inspired dishes. Delight in their roasted cauliflower with farro and black truffle, where the earthy notes of cauliflower blend harmoniously with the richness of the truffle. Seafood enthusiasts can revel in the grilled branzino with fennel and orange, a dish that transports the palate to the Mediterranean coast. And for those craving a comforting classic, their vegetable lasagna layers flavors and textures to create a truly satisfying experience.
Hungry Buddha:
Hungry Buddha is a haven for vegans in Columbus. This dedicated vegan restaurant offers a wide variety of options that are as flavorful as they are nourishing. Sink your teeth into General Tso's cauliflower, an irresistible twist on a beloved dish, perfectly balancing sweet, savory, and spicy flavors. And when looking for a taste of Southeast Asia, their Pad Thai is a delightful medley of rice noodles, fresh vegetables, and tangy sauce. And for a wholesome and well-rounded meal, their Buddha Bowl brings together a colorful assortment of grains, legumes, and vegetables, leaving you satisfied and energized.
Balkan Treat Box:
Balkan Treat Box is a culinary gem offering gluten-free and vegan options inspired by the flavors of the Balkans. Transport your taste buds with their tantalizing chicken gyro, where tender pieces of marinated chicken are wrapped in a fluffy pita, accompanied by zesty toppings and sauces. Vegetarians and vegans will delight in their falafel pita, featuring crispy chickpea fritters nestled in warm bread with fresh flavors. And make sure to catch their hummus and baba ghanoush plate, a delightful spread of creamy dips served with warm pita bread, perfect for sharing or savoring solo.
Conclusion
These restaurants have mastered the art of catering to special diets and left a lasting impression on those who have experienced their culinary creations. Customers have praised the attention to detail, the use of high-quality ingredients, and the dedication to providing flavorful options that accommodate specific dietary needs. The personal anecdotes and experiences shared by diners highlight the exceptional dining experiences these restaurants offer, making them go-to destinations for individuals seeking delicious food that aligns with their dietary preferences.    
By showcasing these five exceptional restaurants in Columbus, Ohio, we aim to provide you with a curated selection of culinary delights that cater to your special diet. Whether you're gluten-free, vegan, vegetarian, or simply looking for wholesome and nourishing meals, these establishments have proven their commitment to delivering outstanding flavors and satisfying dining experiences.  
So, whether you're a resident or planning a visit to Columbus, Ohio, rest assured that these restaurants are ready to welcome you with open arms and dishes that will tantalize your taste buds.      
Additionally, if you're looking for a more personalized and convenient dining experience, consider hiring a chef online through CookinGenie. CookinGenie connects you with professional chefs who can create customized meals tailored to your specific dietary requirements right in the comfort of your own home. Whether you're hosting a special event or want to indulge in a private dining experience, we offer a convenient and hassle-free way to enjoy delicious food prepared according to your dietary needs.    
With CookinGenie, you can elevate your dining experience and enjoy the expertise of talented chefs catering to special diets. Whether you're seeking gluten-free, vegan, vegetarian, or other specific dietary options, CookinGenie can help you find the perfect chef to create a memorable culinary experience tailored to your preferences.      
Bon appétit!