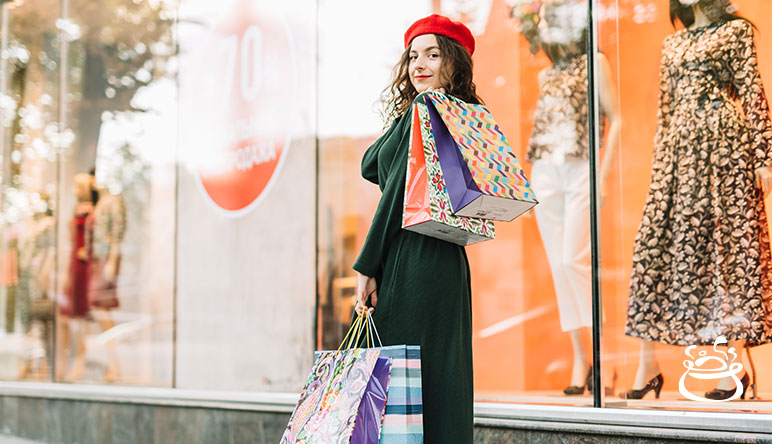 Are you ready to dive headfirst into the whirlwind of Black Friday shopping in Columbus, Ohio? Prepare for an epic shopping extravaganza spanning Thanksgiving, Black Friday, and Cyber Monday in Columbus.
It's the season of unbeatable steals, and we're here to guide you through the city's retail treasure troves, both online and in-store, where you can score remarkable Black Friday deals.
Chain Stores
From jaw-dropping discounts on cutting-edge electronics to fantastic deals on fashion and home goods, these chain stores have something for every shopper.
Walmart
Stores open at 5 a.m. on Friday, November 25.
In the list of retail giants, Walmart reigns supreme on Black Friday. It's a pilgrimage for tech enthusiasts hunting for jaw-dropping discounts on electronics.
From the latest televisions to cutting-edge tablets and gaming systems, this retail titan has you covered. You won't find a better place to grab a shiny new gadget at an unbeatable price.
Target
Stores open at 7 a.m. on Friday, November 25.
Target, the bullseye emporium, has Black Friday deals that are nothing short of extraordinary. With discounts of up to 50% off on select games and toys and a Buy 2, Get 1 Free deal on movies, books, and music, you're in for a great shopping spree. Be prepared to fill your cart with goodies, all while keeping your wallet happy.
Best Buy
Stores open at 5 a.m. on Friday, November 25.
If you're searching for the latest tech treasures, look no further than Best Buy. From state-of-the-art televisions to kitchen appliances that will elevate your culinary game, this is the place to be on Black Friday in Columbus, Ohio. The early bird catches the worm, and in this case, the best deals.

JC Penney
Stores open at 5 a.m. on Friday, November 25, but deals run from now through November 28, both online and in stores.
JC Penney extends the Black Friday excitement beyond a single day, making it accessible to everyone. Whether you're an early riser or prefer online shopping, their deals are there for the taking. Explore a treasure trove of discounted goods from fashion to home decor while enjoying the extended shopping window.
Kohl's
Stores open at 5 a.m. on Friday, November 25.
Kohl's, the master of Kohl's Cash, knows how to make Black Friday in Columbus, Ohio, even sweeter. Earn $15 in Kohl's Cash for every $50 spent, and witness your savings stack up. It's a savvy shopper's paradise where you can stretch your budget and fill your bags with fantastic finds.
Macy's
Stores open at 6 a.m. on Friday, November 25.
Lovers of luxury and style, Macy's is calling your name. You can be elegant this holiday season with Black Friday deals on fragrances, clothing, and even diamond earrings. Treat yourself or find that perfect gift—it's here waiting for you. 
GameStop
Stores open at 7 a.m. on Friday, November 25.
For the gamers among us, GameStop is the place to be. What you get here: $50 off Xbox Series X consoles, up to 50% off PC gaming accessories, and video games starting at a mere $17. Black Friday at GameStop is like stepping into a digital wonderland for gamers of all stripes.
Local Shopping Gems
If you're looking for a shopping adventure with a touch of authenticity, Columbus's local shopping gems are where you'll uncover true treasures.
Easton Town Center
Easton Town Center, a hub of shopping delight, has an array of retailers offering Black Friday deals in Columbus, Ohio. Levi, Fabletics, Express, and more are rolling out discounts that will leave you swooning. Easton Town Centre has your back if you're in the mood for a shopping spree.
Columbus Running Co.
They are calling all fitness enthusiasts! The first 50 customers at Columbus Running Co. purchase a free Short North tote bag—a stylish companion for your athletic journey. It's a nod to both fashion and wellness.
CorePower Yoga
Yogis, rejoice! CorePower Yoga is spreading Black Friday love with a generous 25% off unlimited membership. Master your practice and dive into the tranquillity of yoga without breaking the bank.
Del Mar SoCal Kitchen
Are you in the mood for early extended happy hour deals from 3–6 p.m.? Del Mar SoCal Kitchen has you covered. Sip on cocktails and savour appetizers in a cosy, beach-inspired atmosphere.
Homage
Show your love for the Buckeye State with a visit to Homage. They're offering an enticing 20% off in-store and other sales online. Deck yourself out in Ohio-themed apparel and accessories that showcase your state pride.
Oasis Facial Bar
Treat yourself to self-care this Black Friday in Columbus, Ohio. Book a Platinum HydraFacial MD at Oasis Facial Bar and receive a $25 gift card in December, plus a sweet 15% discount on all retail products. It's a skincare deal that's too good to pass up.
On Paper
Personalized stationery enthusiasts take note! On Black Friday, On Paper is offering a charming 15% off. Create bespoke stationery that reflects your unique style and personality on a budget.
Prologue Bookshop
Bibliophiles, rejoice! Prologue Bookshop is giving you a reason to celebrate with a generous 20% discount in-store. Teleport the world of literature and discover your next literary adventure.
Red Giraffe Designs
Accessorize with flair this Black Friday. Red Giraffe Designs offers 15% off purchases of $49.99 or less, 20% off purchases of $50-149.99, and a whopping 30% off purchases of $150 or more. Elevate your style with jewelry that reflects your individuality.
Samson A Men's Emporium
Gentlemen, you're in for a treat. Samson A Men's Emporium offers 20% off online and in-store clothing. Step up your fashion game with tailored pieces that exude sophistication
FOUNT 
From November 23-28, FOUNT is making Black Friday in Columbus, Ohio, a highlight in the yellow pages. Enjoy a delightful 15-20% off during this extended shopping window. Level up your fashion game with quality leather goods and accessories.
Global Gifts
If you're passionate about ethical shopping, Global Gifts has something special. Enjoy 5% off $50 or more, 10% off $100 or more, and an impressive 20% off $200 in-store and online from November 25-28. Plus, enjoy free shipping on orders $99 and above online. It's a win-win for conscious consumers.
Jolie Occasions
Jolie Occasions is bringing the Black Friday magic with a jaw-dropping 30% off everything on November 23 and 25. It's your chance to discover the perfect gift for that close person or treat yourself to something extraordinary.
Spoonful Records
For vinyl enthusiasts, Spoonful Records is a Black Friday haven. Discover exclusive Record Store Day releases and enjoy generous discounts of 20% on used LPs and 45s and 25% off used CDs.
The store opens at 8 a.m. on Friday, November 25, so set your alarm and get ready to dig through a treasure trove of musical gems. 
CookinGenie's Exclusive Black Friday Offer
During your Black Friday shopping frenzy, CookinGenie offers a culinary indulgence. From November 23 to November 28, CookinGenie offers an exclusive Black Friday deal: Get $50 off your $200+ Gift Card purchase for hiring a private chef. Use the code "GIFTACHEF" at checkout and get the best of home cooked meals in Columbus.
Conclusion
Columbus, Ohio, is a Black Friday shopper's paradise, where retail giants and local boutiques unite to offer incredible deals. Whether you're after the latest gadgets, fashionable finds, or unique treasures, you'll find them in this vibrant city.
This Black Friday, embark on a shopping adventure combining savings and style. It's time to make your Black Friday list and check it twice because these deals are just too good to resist. Happy shopping, Columbus!