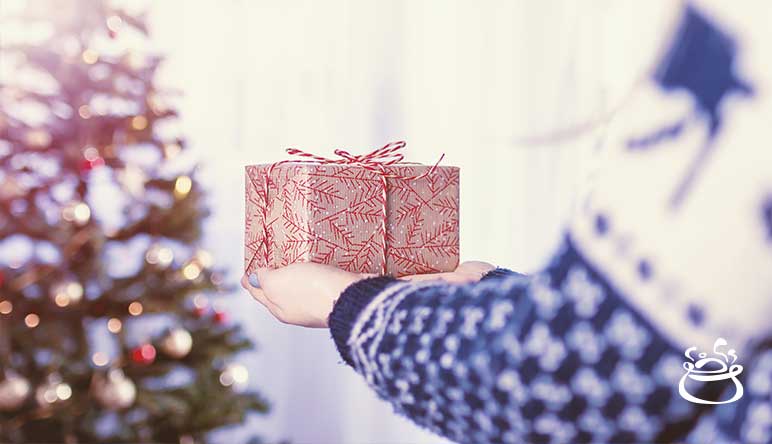 Hey there, Cincinnati enthusiasts and holiday gift seekers! As the festive season approaches, we all know the excitement of finding the perfect gifts for our loved ones. But here's the twist: What if we could make those gifts not only memorable but uniquely Cincinnati?
With its rich history, vibrant culture, and delightful traditions, Cincinnati offers a treasure trove of fantastic gift ideas. Whether you're a proud Cincinnatian or just looking to surprise someone living in Queen City, our Christmas gift guide 2023 is here to make your holiday shopping a breeze.
From skyline art to mouthwatering chili, we've curated a list of Cincinnati Christmas gifts that capture the essence of this charming city, ensuring smiles all around.
So, let's embark on a gift-giving journey through the city's finest offerings and spread holiday cheer with a touch of Queen City's magic.
Cincinnati Skyline Gifts – Gift the City's Beauty

Are you searching for a gift that beautifully captures the essence of Cincinnati? Look no further than Cincinnati skyline art. These stunning artworks showcase the city's picturesque riverfront, historic bridges, and architectural marvels. It's like giving the gift of the city's breathtaking views.
Consider gifting a piece by a local artist to add a personal touch. Talented artists like John Ruthven and Tom Post have created captivating skyline art to remind your loved ones of the city's charm. These skyline art pieces aren't just decorations but windows to the city's stunning beauty, making them thoughtful and meaningful gifts.
Skyline Chili Delights – Share the Cincinnati Flavor
Looking for a gift that's delicious, flavorful, and unique? Consider gifting Skyline Chili kits. Cincinnati chili is a cherished local tradition known for its Mediterranean-inspired spices and distinctive serving styles.
These kits contain all the essentials for a cozy Cincinnati meal: cans of the famous chili, spice packets, spaghetti, and oyster crackers. It's a delightful way to bring the flavors of the city right into your loved one's kitchen.
Sip, Savor, and Celebrate: Cincinnati's Craft Beer Culture
For the beer lovers in your life, there's no better gift than a taste of Cincinnati's thriving craft beer scene. The city is home to some outstanding breweries, including Rhinegeist, MadTree, and Taft's Ale House, known for their innovative and flavorful brews.
Consider curating a selection of local craft beers as a gift. Whether your loved one enjoys hoppy IPAs, rich stouts, or crisp lagers, you'll find something to suit their taste in the local craft beer offerings.
Fiona the Hippo Souvenirs – Adorable Gifts for Animal Lovers
If you want a heartwarming and unique gift, let us introduce you to Fiona the hippo. These cuties are one of the best Cincinnati Christmas gift ideas for all the kids in your life.
Fiona's story captured the world's attention when she was born prematurely at the Cincinnati Zoo. Her incredible journey to health and happiness has made her an international sensation.
Now, you can share the joy of Fiona with your loved ones through Fiona-themed merchandise. From cuddly plush toys that bring Fiona's cuteness right into your home to adorable calendars that feature her charming antics month by month, there's a wide range of Fiona-inspired gifts to choose from. These gifts aren't just cute; they're a way to support the Cincinnati Zoo and their ongoing conservation efforts.
Sports Fanatics' Paradise – Gear Up for Game Day
Cincinnati offers a paradise of gift options for the sports fanatics in your life. Whether they bleed red and white for the Cincinnati Reds or roar like a Bengal for the Cincinnati Bengals, there's no shortage of team spirit in Queen City.
Consider gifting Cincinnati Reds or Bengals gear, from jerseys that let them proudly represent their team to stylish hats that add the perfect finishing touch to any game-day outfit. For the ultimate sports fan experience, game tickets to catch the action live at the stadium make an unforgettable gift.
To find the perfect sports-themed gifts, you can explore local sports stores or check out online shops that offer a wide selection of team merchandise.
Graeter's Ice Cream Treats – Sweet Indulgence from Cincinnati
No Cincinnati-themed gift guide would be complete without a nod to Graeter's, an ice cream chain in the Queen City. Since 1870, they have been serving handcrafted, decadent ice cream with a commitment to quality and tradition.
When it comes to Graeter's, there's no shortage of delicious flavors to choose from. Consider gifting a selection of their signature flavors, like Black Raspberry Chocolate Chip or Butter Pecan. These flavors are guaranteed to satisfy even the sweetest of cravings.
To get your hands on Graeter's ice cream, you can order it online and have it delivered straight to your doorstep or check for local stores carrying this delectable treat.
Cincinnati Culinary Delights – A Taste of the Finest
For food enthusiasts and home chefs, a Cincinnati cookbook is an incredible gift idea. It's a culinary journey through the flavors of the Queen City, allowing you to recreate local specialties in your own kitchen.
Cincinnati is known for its unique culinary traditions. Imagine whipping up dishes like Cincinnati chili, goetta, or the beloved Graeter's ice cream right in your own home. These are just a few of the mouthwatering recipes you'll find in a Cincinnati cookbook. You can get your hands on a cookbook filled with recipes, stories, and a dash of local flavors. This cookbook will not just be a gift but an invitation to savor the deliciousness of the local culinary delights. With cookbooks, Cincinnati gift cards will also be a great addition, making your Christmas gift more thoughtful.
Cincinnati Music for Music Lovers – Groove to the Queen City's Tunes
Cincinnati's music scene is alive and thriving, with a rich history and a roster of talented artists. From rock bands to indie darlings, the city has sourced notable names like The National and Walk the Moon.
For music lovers, consider gifting vinyl records from local bands or artists. These records not only offer an exceptional listening experience but also a piece of its musical heritage.
You can explore online resources specializing in vinyl records to get your hands on these musical gems. These famous local records aren't just gifts; they're a melody-filled journey through the sounds of Cincinnati.
Family Fun with a Cincinnati Zoo Membership – Explore Nature Together
Looking for a gift that provides year-round family fun? Consider a Cincinnati Zoo membership. It's more than just a ticket to the zoo; it's a passport to adventure, discovery, and animal encounters all year long.
The Cincinnati Zoo is the perfect place for family outings. Its educational programs, animal exhibits, and exciting events make it a haven for children and adults alike.
Explore the various membership options available at the Cincinnati Zoo and choose the one that best suits your loved ones to give your dear ones the gift of wildlife and wonder. This gift isn't just a membership; it's a chance for families to bond, learn, and create lasting memories together.
Deck the Halls with Cincinnati Ornaments – Add a Touch of Cincinnati to Your Tree
Decorating Christmas trees is a beloved tradition of the holiday season. It's a time when families come together to adorn their trees with ornaments that hold special meaning.
To make your tree extra special, consider Cincinnati-themed Christmas ornaments. These ornaments feature local landmarks, like the Roebling Suspension Bridge or Great American Ball Park and add a touch of Queen City charm to your holiday decorations. You can find these Cincinnati-themed ornaments at various online stores.
These ornaments aren't just decorations; they're cherished symbols of Cincinnati's beauty and heritage, making your holiday season even more special.
A Perfect Christmas Feast with CookinGenie: Memories Over Dinner Table
Amid the festive whirlwind, when we're busy seeking the perfect gifts, some of the most cherished moments of the holiday season happen around the dinner table. It's where stories are shared, laughter fills the air, and memories are etched into our hearts. However, the thought of giving your friends and loved ones a grand Christmas dinner in Cincinnati can be daunting.
But fear not, for CookinGenie is here to transform your holiday dining experience. Imagine hosting an intimate Christmas gathering without the hassle of meal preparations. With CookinGenie, you're not just getting a chef; you're welcoming a culinary maestro into your home. They craft exquisite, personalized menus to suit your tastes and dietary preferences.
From meticulously selecting the freshest ingredients to setting an elegant table and ensuring your kitchen gleams after the feast, CookinGenie takes care of every detail. It's a blend of gourmet luxury, unmatched convenience, and culinary brilliance – the perfect Christmas gift for your loved ones in your Cincinnati circle.
Conclusion:
And there you have it, folks – our Cincinnati Christmas Gift Guide 2023 has officially wrapped up! We hope this guide has inspired your holiday shopping and sparked a sense of pride in the beautiful city of Cincinnati.
This holiday season let's celebrate the uniqueness of Cincinnati by giving gifts that embody its spirit. Whether skyline art capturing the city's beauty, the flavors of authentic Cincinnati food warming the heart, or the joy of cheering for the Reds and Bengals, these gifts are more than just presents; they're pieces of our vibrant Cincinnati culture.
So, spread the love and share a slice of Cincinnati with your loved ones this Christmas. We wish you a joyful, Cincinnati-inspired holiday season filled with warmth, laughter, and unforgettable memories. Happy holidays and may your gift-giving adventures be merry and bright!