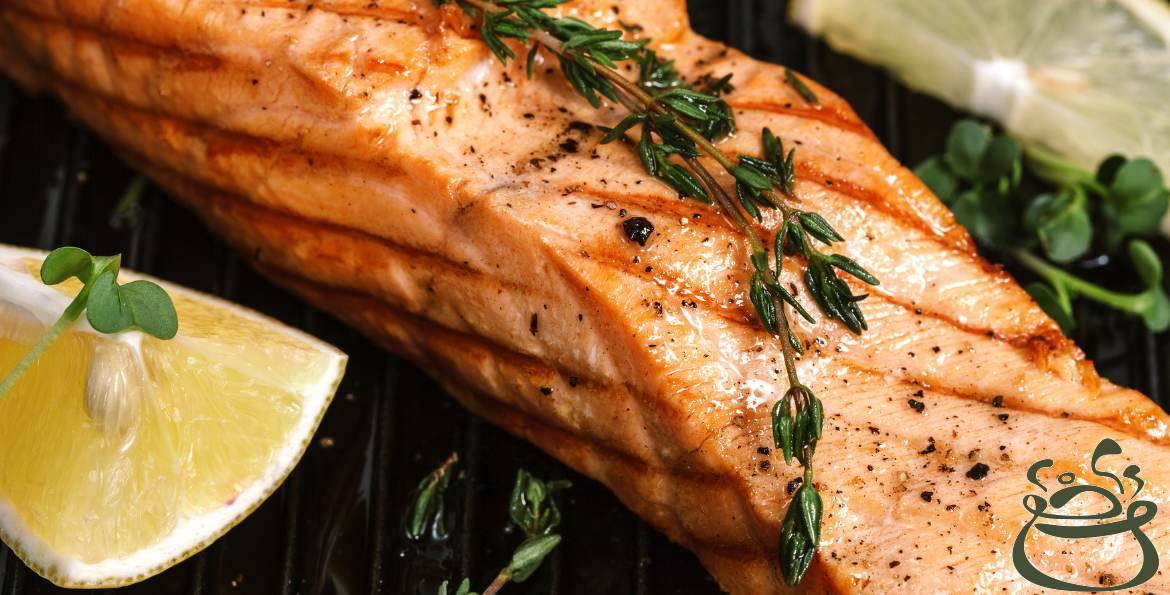 These days, lots of us are looking for a better way to get more healthy protein in our diets. We love eating pork, beef, chicken, and other meats, but let's face it, they're not always the healthiest. Luckily, there's one source of protein you already know that's tasty, widely available, and incredibly healthy. That protein, of course, is salmon. That's right, flaky, delicious, and beloved by many, salmon is also a true powerhouse health food. And if you're looking for a healthy protein to include into your diet more regularly, look no further than salmon.
Health Benefits of Salmon
Salmon is full of all sorts of healthy nutrients. It's one of the best sources of omega 3 fatty acids, which are considered essential fat to include in a healthy diet. Omega 3 fatty acids can help promote heart health, lower blood pressure, and even reduce your risk of cancer. Salmon is also high in other important vitamins such as B vitamins and potassium. Plus, a single 4-ounce serving of salmon may have as much as 25 grams of protein. All told, consuming salmon 2-3 times a week can have health benefits ranging from weight loss, reduced inflammation, improved brain health, and more.
(Also Read – Healthy ingredients – Tahini)
All of these health benefits of salmon come with a relatively low-calorie count and mostly unsaturated fats, making it a healthier choice than many other meats. Plus, salmon is delicious and versatile, as it can be prepared many different ways and still have great taste.
Salmon Prepared the CookinGenie Way
If you're looking to incorporate more salmon into your diet, look no further than CookinGenie. If you're not used to cooking with salmon, you may not be sure what to do with it, or if you cook with salmon often, you may just be out of ideas. That's where CookinGenie comes in. Our talented genies currently offer more than 15 different dishes using the superfood salmon! And these dishes are as unique as the genies themselves, showcasing its delicious versatility with a wide variety of preparations.
Genie Rashidah Shabazz serves salmon 3 different ways on her menu, including a citrus-ginger salmon and  lemon-balsamic salmon, so you could take your salmon to the far east or to Italy.
Our genie Lashondre'a Lenor offers a creative twist, quite literally, on salmon by serving a stunning entrée of braided salmon, which a whole side of salmon, expertly braided and roasted just like a loaf of challah bread. But if you're in the mood for something more classic, like a simple, wholesome entrée of seared salmon with rice pilaf and green beans, she has you covered there too.
But it's not all whole salmon either, genie Vanessa Calhoun serves a delicious Salmon Croquette, which is tender shreds of roasted salmon, rolled up into balls, breaded, and fried into a crispy, addicting snack.
Finally, if you'd like salmon on a salad, look no further than genie Courtney White, who serves a flaky filet of salmon on top of a classic Caesar salad with homemade dressing and croutons.
These are just a few of the delectable salmon dishes CookinGenie has to offer. They're just as healthy as they are delicious, to see all of the amazing ways you can enjoy salmon with CookinGenie, check out our menu and book a genie today!
Source: https://www.healthline.com/nutrition/11-benefits-of-salmon#TOC_TITLE_HDR_2