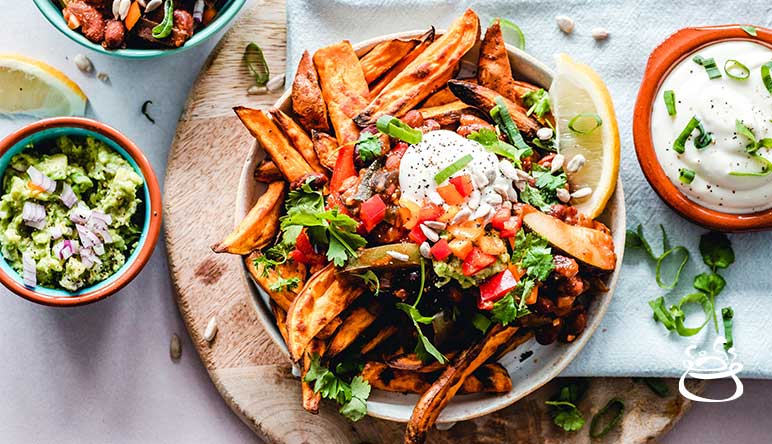 In the wake of Black Friday, as the dust from the shopping frenzy settles, Lexington emerges as a shopper's paradise and a gastronome's dream destination. While you might be well-acquainted with its racing tracks and verdant landscapes, Lexington hides a culinary heartbeat that's been pulsing, evolving, and tantalizing taste buds for centuries. From the rustic charm of Southern cooking to the eclectic blend of global flavors, join us as we embark on a post-Black Friday culinary adventure through Lexington's vibrant food scene.
The Culinary Chronicles of Lexington
While Lexington proudly wears the crown of the "Horse Capital of the World," its culinary credentials are equally distinguished. The city boasts a deep-rooted gastronomic history influenced by a mosaic of cultures and traditions.
Native Foundations: Before it became a bustling city, Lexington's original inhabitants were Native American tribes. They cultivated foundational crops like corn, beans, and squash, setting the earliest tone for its culinary identity.
Southern Flavors: With the influx of southern settlers, the city's palate warmly embraced the robust flavors of the South. Staples such as grits, fried chicken, and the art of slow-cooked meats became emblematic of its dining ethos.
Immigrant Influence: As Lexington evolved, so did its tastes. Waves of German, Irish, and Italian settlers introduced their culinary traditions, leading to a harmonious blend of cultures on the dining table.
Bourbon & Beyond: Nestled close to Bourbon Country, Lexington seamlessly integrated this iconic spirit as a beverage and a pivotal culinary ingredient, enriching everything from mains to desserts.
Modern Culinary Canvas: While the city reveres its historical flavors, contemporary Lexington sees a burst of culinary innovation. Today's chefs, rooted in tradition yet inspired globally, are redefining the city's gastronomy while preserving its Southern essence.
In Lexington, dining transcends mere activity; it's a historical voyage. Each meal narrates tales of its diverse residents, their traditions, and the city's culinary journey from the past through the present and into an exciting future.
Top Restaurants to Visit in Lexington for Post-Black Friday

As the Black Friday shopping frenzy wraps up, it's time to indulge in some of Lexington's culinary gems. Whether you're in the mood for classic Southern comfort, a contemporary twist, or some international fusion, the dining scene here won't disappoint.
Here are some top restaurants to consider:
Merrick Inn: A testimony to time-honored tradition, this historic inn boasts over a century of serving classic Southern comfort. Must-tries include their signature fried chicken, mouth-watering country ham, and fluffy biscuits.
The Country Boy: A hotspot for genuine Southern flavors, this establishment emphasizes fresh, local ingredients. Dive into their fried green tomatoes, savor the pulled pork sandwich, or explore the richness of fried chicken livers.
North Lime Southern Kitchen: Modernity meets tradition here. Offering an updated spin on Southern favorites, don't miss out on their creamy shrimp and grits, succulent fried chicken, and aromatic collard greens.
Middle Fork Kitchen Bar: Their offerings are intriguing and a delightful culinary dance of Southern and global cuisines. The duck confit accompanied by collard greens and sweet potato hash is divine, as is the shrimp and grits spiced up with chorizo and tangy pickled jalapeños.
Alchemy: Venture into a gourmet experience with Alchemy's ever-evolving tasting menu. Focused on local produce, anticipate delights such as wood-fired oysters, perfectly grilled lamb chops, and delicately seared scallops.
The Village Idiot: A playful melding of Southern and Asian flavors, their dishes are familiar and surprising. The crispy fried chicken bao buns, the inventive shrimp and grit dumplings, and the spicy kimchi fried rice are absolute musts.
Creme de la Crepe: This creperie crafts sweet and savory delights for those with a penchant for French flavors. Whether it's the classic combination of Nutella and banana, the delicious ham and cheese, or a crepe bursting with seasonal fruits, satisfaction is guaranteed.
Just Heavenly Donuts: Indulgence takes on a new meaning with fresh, artisanal donuts. Dive into the decadence of their maple bacon donut, relish the perfect pairing of chocolate and peanut butter, or savor the freshness of seasonal fruit donuts.
The Fresh Market Bakery: Sweet cravings are satiated here with an array of freshly baked goods. Whether it's the tangy-sweet blueberry muffin, the comforting chocolate chip cookie, or the nutty richness of pecan pie, this bakery ensures every bite is memorable.
Exploring Lexington's Breweries and Distilleries
A different kind of spirit beckons as the sun sets, especially during Black Friday in Lexington. It's not just about the city's historic landmarks or horse races; it's about the liquid gold that flows generously in its breweries and distilleries. Dive into the culture of crafted drinks, from hop-infused brews to rich, oaky bourbons, each telling a story of passion, tradition, and innovation.
Country Boy Brewing: Dive deep into the world of craft beers at Country Boy Brewing. Their diverse range covers everything from robust IPAs to rich stouts and tangy sours. Enhance the experience in their taproom with live music and immerse yourself in the vibrant local scene.
Ethereal Brewing: Venture into the experimental side of brewing with Ethereal. Each beer is an adventure, and every visit is unique with their rotation of food trucks. Their taproom provides the perfect setting to savor these handcrafted brews.
Limestone Branch Distillery: A haven for whiskey lovers, Limestone Branch offers enlightening tours and tastings that journey through their signature bourbon and rye whiskeys. Their on-site restaurant ensures that your palate remains satiated, complementing the whiskey experience.
Wilderness Trail Distillery: Dive into the rich heritage of bourbon and rye whiskeys at Wilderness Trail Distillery. Their comprehensive tours and tastings are paired beautifully with culinary delights at their in-house restaurant.
Maker's Mark Distillery: Step into the legacy of the renowned Maker's Mark bourbon and indulge in curated tours, sample their iconic bourbon, and take a piece of this legacy home from their exclusive gift shop.
Different Ways to Engage in Lexington's Culinary Experiences
Lexington is a culinary canvas richly painted with flavors, techniques, and traditions. But beyond its restaurants and eateries, the city offers hands-on experiences that immerse you in its food culture; whether you're a novice looking to sharpen your skills or a seasoned food enthusiast eager to explore new horizons, Lexington's food tours and culinary classes open doors to delectable adventures.
Lexington Food Tours: Satiate your culinary curiosity with Lexington Food Tours. Traversing various city locales, these tours let you relish a medley of flavors from the top-notch restaurants.
Cooking Classes at the Fresh Market: Elevate your culinary skills there. Helmed by local culinary maestros, these classes offer hands-on experiences in crafting delectable dishes.
Baking Classes at the Kentucky School of Food and Beverage: Nurture your passion for baking under the guidance of seasoned bakers. Dive deep into the art and science of baking and come out with a wealth of knowledge.
Culinary Classes at the University of Kentucky: Delve into the gastronomic world with the University of Kentucky's comprehensive culinary courses. These classes, taught by experienced chefs, bridge the gap between traditional and modern cooking techniques.
Soups, Stews, and Chilies Cooking Class at the Lexington Farmers Market: Warm up your winters with this specialized class that teaches you the intricacies of crafting comforting soups, hearty stews, and fiery chilies, all under the expertise of a local chef.
With such culinary diversity, Lexington guarantees a gastronomic journey that's comforting and exciting. So, post-Black Friday in Lexington, KY, ensure you save room for these exceptional dining experiences!
Tips for a Perfect Culinary Adventure
This culinary landscape is vast, diverse, and rich in tradition. To ensure you have a delightful and memorable experience, follow these ten tips:
Make Reservations: Popular dining spots in Lexington can get booked quickly, especially during the holiday season. If there's a particular place, you're keen to try, it's always a good idea to reserve a table in advance.
Off-Peak Dining: Consider dining during off-peak hours, such as late lunch or early dinner. Not only might you get better service, but some restaurants also offer special Black Friday deals in Lexington, KY, during these hours.
Explore Local Markets: Venture beyond restaurants and explore Lexington's local and farmer's markets for fresh produce, artisanal cheeses, and unique local products.
Ask Locals: Locals often know hidden gems that aren't necessarily at the top of every travel guide. Strike up a conversation and get personal recommendations.
Stay Hydrated: Especially if you're indulging in alcoholic beverages, remember to drink water. It helps to cleanse the palate and keep you refreshed.
Try Shared Plates: If dining with a company, consider ordering and sharing various dishes among the group. This way, you can taste multiple offerings without overindulging.
Special Dietary Needs: Call the restaurant beforehand if you have any dietary restrictions or preferences. Many places are accommodating and preparing dishes that cater to your needs.
Document Your Journey: Carry a small notebook or use your phone to jot down dishes you loved flavors that intrigued you, and places you'd want to revisit. It'll be a handy guide for future culinary adventures.
Dress Appropriately: While many eateries in Lexington have a casual ambiance, some might require a more refined attire. Check the dress code before you head out.
Mind Your Budget: Lexington offers many culinary experiences, from budget-friendly eateries to upscale dining. Set a daily budget for your food adventures and stick to it. This doesn't mean skimping on experiences; instead, balance out splurge meals with more modest ones.
Embracing these tips will enhance your dining experiences and help you discover the depth and breadth of Lexington's vibrant culinary culture. Happy eating!
Conclusion
As the charm of Lexington's culinary scene unveils itself, there's something undeniably intimate about celebrating the season within the comforts of home, especially after the Black Friday bustle. Imagine savoring the flavors of Lexington without the hassles of shopping, cooking, and cleaning. Sounds dreamy, right? That dream can be a reality.
For those who wish to indulge in the delights of home-cooked gourmet meals without lifting a finger, there's CookinGenie. This online platform is your genie when hiring private chefs in Lexington, KY. These culinary wizards are adept at crafting delicious experiences for intimate family dinners or special gatherings, ensuring that your post-Black Friday celebrations are not just about great food but also about creating cherished memories.