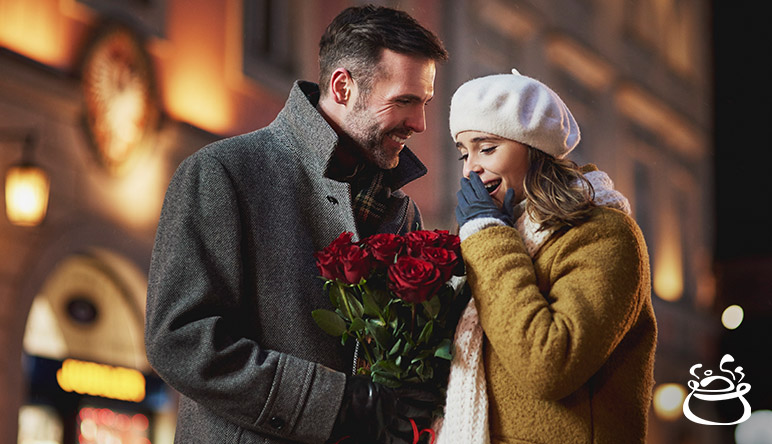 Valentine's Day is an excellent opportunity to honor the love and connection you share with your partner. It's a chance to enjoy each other's company and make cherished memories that will last a lifetime. Instead of opting for the typical dinner-and-movie routine, why not make this Valentine's Day truly unique? If you're in Columbus, Ohio, you're in luck! This vibrant city offers many exciting and unconventional Valentine's Day date ideas that will leave you and your partner with unforgettable experiences.
Columbus, known for its thriving cultural scene, diverse entertainment options, and scenic outdoor spaces, provides the perfect backdrop for a memorable Valentine's Day celebration. Whether you're an adventurous couple seeking thrilling experiences or prefer a romantic and relaxing day with your significant other, Columbus has something to offer for every taste and preference.
In this blog post, we'll guide you through a curated selection of unique Valentine's Day date ideas in Columbus. Get ready to discover hidden gems, embrace the city's cultural offerings, indulge in culinary delights, and embark on unforgettable adventures with your partner. From outdoor escapades to cultural experiences, we've got you covered.
So, ditch the ordinary, and let's explore extraordinary Valentine's Day date ideas that will sweep your love of life off your feet. Whether you're a long-time resident of Columbus or planning a romantic getaway, these suggestions will help you create lasting memories and strengthen your bond on this special occasion.
Let's dive into the diverse range of activities and experiences Columbus has to offer for an exceptional Valentine's Day in Columbus, Ohio!
Explore Romantic Parks and Gardens
Immerse yourselves in the beauty of nature and discover the romantic allure of parks and gardens. From picturesque landscapes to serene walking trails, these enchanting parks and gardens provide the perfect setting for a romantic outing. 
Franklin Park Conservatory and Botanical Gardens:

Immerse yourselves in the beauty of nature at the Franklin Park Conservatory and Botanical Gardens. Discover lush gardens, exotic plant collections, and stunning indoor biomes. Look out for special Valentine's Day events like garden tours or intimate dining experiences.

Inniswood Metro Gardens: 

Located in Westerville, Inniswood Metro Gardens is a hidden gem for a romantic retreat. Explore serene walking trails, enchanting gardens, and tranquil ponds. Enjoy a cozy picnic amidst beautiful landscapes and charming gazebos.

Schiller Park: 

Situated in German Village, Schiller Park offers picturesque scenery and tree-lined paths. Take a leisurely walk, relax under towering trees, or enjoy a romantic meal with a picnic. Check for any Valentine's Day events like live music performances.

Topiary Park:

Step into a living work of art at Topiary Park, where sculpted shrubs bring George Seurat's painting to life. Explore meticulously designed gardens with life-size topiary figures and a tranquil pond. Experience a unique backdrop for a romantic outing.

Goodale Park:

Located in the heart of Columbus, Goodale Park offers a scenic escape. Stroll along winding paths, relax on grassy lawns, or find a peaceful bench. Connect and enjoy the park's vibrant ambiance, flower beds, and towering trees.
Embrace Winter Activities
Embrace the magic of the winter season in Columbus with various thrilling activities. From ice-skating on scenic rinks to skiing and snowboarding at nearby resorts, these winter adventures will add excitement and warmth to your Valentine's Day in Columbus, Ohio.
Ice Skating at The Scioto Mile:

Experience the magic of winter with hand-in-hand ice skating at The Scioto Mile's rink. Enjoy breathtaking views of the downtown skyline, twinkling lights, and a cozy atmosphere. Warm up afterward with hot cocoa or sweet treats from nearby cafes.

Winter Park at Columbus Commons:

Columbus Commons transforms into a winter wonderland called Winter Park. Skate around the ice rink adorned with festive decorations and sparkling lights. Create cherished memories and consider renting a private igloo for a cozy, intimate setting.

Snow Trails Winter Resort: 

Plan a day trip to Snow Trails Winter Resort for skiing, snowboarding, and tubing. Challenge each other on the slopes or enjoy thrilling rides down tubing lanes. Cozy up in the resort's lodge after an active day, sipping hot cocoa by the fireplace.

Hocking Hills State Park:

A short drive from Columbus, Hocking Hills State Park offers winter beauty. Take scenic hikes on snow-covered trails, marvel at frozen waterfalls, and enjoy the peacefulness of the winter landscape. Have a romantic picnic amidst nature's wonders.

Metro Parks Winter Hikes: 

Join the Metro Parks' Winter Hikes for guided walks through snowy trails. Connect with nature, breathe in the crisp winter air, and spot wildlife. Enjoy the beauty of the season together.
Visit Local Museums or Art Galleries
Immerse yourselves in the rich cultural offerings of Columbus by visiting local museums and art galleries. Experience captivating exhibitions, diverse art collections, and engaging workshops that will ignite your creativity and deepen your appreciation for the arts.
Columbus Museum of Art: 

Explore a diverse collection of contemporary and classical art, including paintings, sculptures, and photography. Check for special Valentine's Day exhibitions or art workshops for couples.

Wexner Center for the Arts: 

Experience cutting-edge exhibitions, independent films, and live performances. Look for Valentine's Day events such as film screenings or art talks.

The Pizzuti Collection: 

Discover a contemporary art museum featuring remarkable works from around the world. Enjoy an intimate art-viewing experience with your partner.

Cultural Arts Center: 

Explore galleries showcasing works by local artists and participate in art classes or workshops. Attend special events or artist receptions on Valentine's Day.

The Ohio History Center:

Dive into the rich history of Ohio and enjoy special exhibitions or events that focus on love, romance, and relationships.
Attend a Live Performance or Concert
Immerse yourselves in the world of live performances and concerts in Columbus. From Broadway shows to classical music concerts, these venues offer a range of captivating experiences that will leave you mesmerized, allowing you to create lasting memories with your loved one.
Ohio Theatre: 

Attend live performances, such as Broadway shows, concerts, and ballets. Look for Valentine's Day-themed shows or romantic music performances.

Southern Theatre: 

Experience plays, concerts, and comedy shows in an intimate setting. Check for live music concerts featuring local or touring artists.

Lincoln Theatre:

Celebrate African American culture and heritage with live music, theater productions, or spoken word performances. Look for Valentine's Day shows that celebrate love and diversity.

Shadowbox Live: 

Enjoy dynamic performances that blend music, comedy, and multimedia elements. Catch electrifying rock shows or themed concerts.

Columbus Symphony Orchestra: 

Indulge in classical music concerts at the Ohio Theatre or the Ohio Expo Center. Look for special Valentine's Day concerts featuring romantic compositions.
Conclusion
Valentine's Day in Columbus offers endless possibilities for unique and memorable experiences. Whether you choose to explore romantic parks and gardens, embrace the winter wonderland with exciting activities, indulge in the city's cultural offerings, or attend captivating live performances and concerts, Columbus has something for every couple.
As you plan your Valentine's Day celebration in Columbus, don't forget to consider CookinGenie, the innovative online platform allowing you to hire a chef in Columbus online. Hiring a chef online is one of the newest and most innovative ways to celebrate Valentine's Day with delicious food of your choice without the hassle of shopping, cooking, and cleaning. CookinGenie offers a convenient and personalized dining experience, giving you more time to focus on each other and create lasting memories.
Make Columbus your romantic playground this Valentine's Day and create a celebration that will truly stand out. Whether you're a local or visiting the city, these unique date ideas will help you craft a memorable experience that strengthens your bond and creates lasting memories with your loved one. So go ahead, step outside your comfort zone, and embark on an extraordinary Valentine's Day adventure in Columbus!