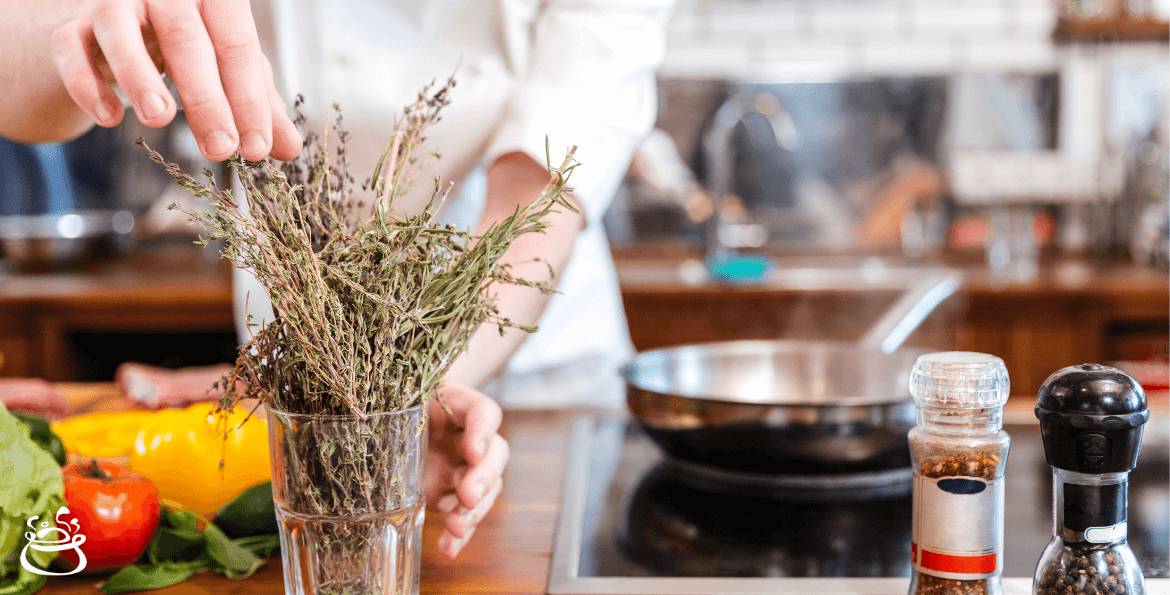 For many people, the words private chef and personal chef are interchangeable, and because of that, they equate both services to something that only the truly rich can afford. The truth is that these terms aren't the same. Each service is different in what's offered and the cost involved. So let's deep dive into what a personal chef is versus a private chef and how a personal chef can make a difference in your life. 
What is a Private Chef?
A private chef is more than likely what you think of when you consider these terms. A chef that works privately for one individual or family is a private chef. They provide a full menu for one client every meal for every day. As a private chef is typically exclusive and works full-time for only one individual, they are often on the payroll as part of the home's staff along with housekeepers, butlers, and so on. In this arrangement, they are working for an employer that pays them a salary and benefits in exchange for their talents. Often, this can be an expensive arrangement that not every person or family can afford to take advantage of in their home. 
How Does a Personal Chef Differ?
A personal chef is a different manner than a private chef. Typically, a personal chef has a variety of clients that they occasionally cook for, such as for special occasions or several times a week, depending on the arrangement. In this manner, the personal chef is more like a business owner that provides their clients with a needed service where they bill the person for their time, skills, and the food provided. From a client standpoint, this arrangement makes it much more affordable, along with the added benefit of only using the chef's services when you need them. 
What Can You Expect From a Personal Chef?
So once you get past the thought that's too expensive and realize how affordable personal chef service is, the next barrier is often the unknown. You can be nervous about what to expect from hiring a personal chef. Here is what you can expect from a personal chef service typically to help make you feel more at ease. 
You start by selecting a personal chef and choosing a meal that you'd like them to prepare along with the size. You can go with a small meal to start off with, or you can add more portions so that you can have leftovers for lunch tomorrow. After you've scheduled your personal chef visit, you're done on your end. 
Your personal chef will arrive as scheduled after grocery shopping for everything necessary to cook your meal. They'll prepare your meal in your kitchen, creating culinary magic using your pots and pans. You'll be served up piping hot and fresh food, and while you're enjoying not being in the kitchen as you eat a gourmet dinner, your personal chef will be cleaning up after themselves. Your kitchen will look just as it did before they began cooking. That means you'll have a delicious home-cooked meal right in your home without having to spend any time on it. You can get back to what's essential. 
What Benefits Come From Using a Personal Chef?
There are a variety of benefits that come from using a personal chef. One of the biggest is the time-saving factor. You'll save time when it comes to grocery shopping. You'll save time when it comes to preparing your food. You'll save time in not having to clean up after the meal. Even if you select to have a personal chef come in once every couple of weeks, imagine how much time you'll have to do what's important to you. Spend quality time with your family watching a new movie. Have a family game night. You could even take some time for yourself to binge that tv show you've been dying to see or that hobby you've been wanting to start up. 
In addition to giving yourself more time in the day, you'll also have the benefit of a great home-cooked meal. At the end of a long day, it's easy to pop in some microwave meal or frozen oven dinner because that's all you have the time and energy to do. In addition, you and your family can enjoy a tremendous nutritional benefit from fresh ingredients and meals made without preservatives. Your health will thank you. 
Plus, you get the benefit of eating at home over a restaurant. With the pandemic, eating out has become less fun, and for some with health conditions, it's not an option anymore. A personal chef is like having the restaurant come to your house without having to drive there, wait for a table, or hope for decent service. Instead, enjoy a date night with a special meal prepared just for you. 
In addition, there are no worries when it comes to the menu. Food allergies are no longer an issue when you inform your personal chef of what you or someone in your home can't eat. This choice provides excellent peace of mind. 
Some benefits come from using a personal chef for special occasions, as well. Who wants to have a dinner party or birthday party and end up spending all of your time in the kitchen? A personal chef is a great way to ensure that you'll get to mix and mingle with all of your friends during the event. Plus, you won't have to worry about cleaning up the kitchen at the end of the night. It's handled for you by your chef, leaving you to tackle the other areas of the house.      
Ready to experience the difference that a personal chef can have in your life? CookinGenie is prepared to give you a wonderful experience. You'll get the chance to try out a variety of chefs and meals on your schedule based on your budget. Once you give CookinGenie a try, you may decide that you no longer want to visit restaurants as you have a private restaurant with skilled chefs coming to you.