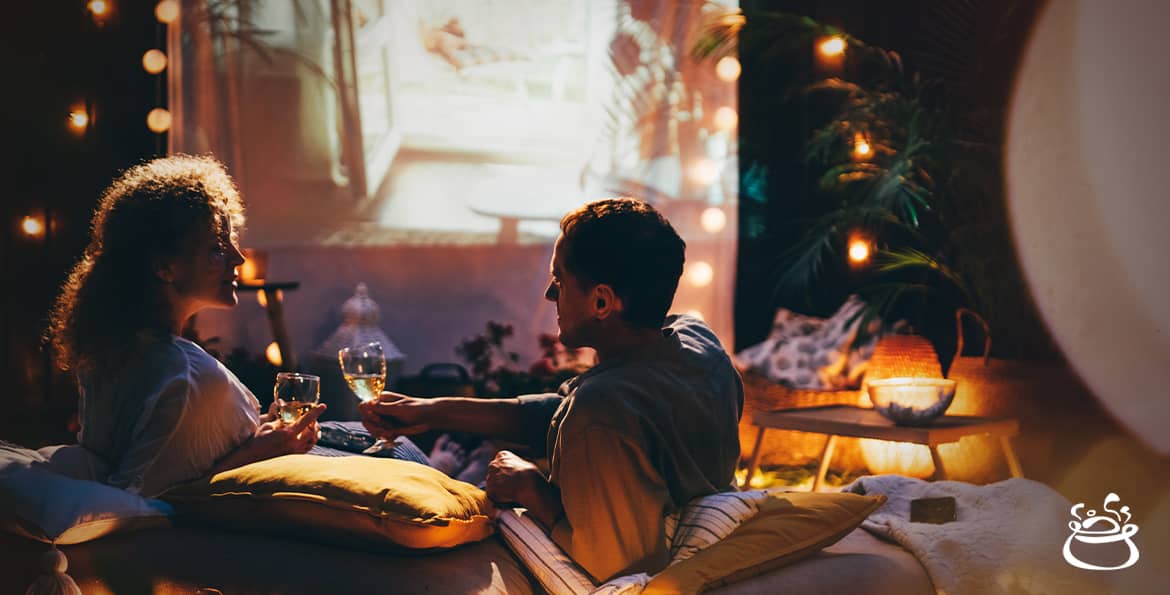 Valentine's Day is often associated with grand gestures and expensive gifts. It's known as the day of love. And couples have conceived many escapades for this day – from the downright creative to the tried and true.
But it's not the only day you can spend time with and show affection for your loved one.
Whether you're an affectionate couple or a pair of young lovers, there are plenty of simple and affordable ways to celebrate your love all year round.
This blog explores 7 Valentine's Day activities perfect for sprucing up your romance any time of the year.
Visit a Local Museum or Art Gallery
Visiting a local museum or art gallery can be a unique and culturally enriching experience for couples.
Whether both of you are admirers of classic paintings, contemporary art, or historical artifacts, a museum visit can provide a shared activity to bond over and expand your knowledge and understanding of art and culture.
With various exhibitions and special events throughout the year, museums are an excellent choice for an indoor date idea, regardless of the weather. Here are some resources that might help you plan it.
And since Buckeye State is our home, here are a few local resources.
Many museums offer interactive experiences, educational workshops, and guided tours, making the visit more engaging and memorable.
So, the next time you're looking for a creative way to spend quality time together, consider visiting your local museum or art gallery.
A Movie Night to Binge Watch Romantic Films
A movie night at home with your favorite romantic films is a relaxed and intimate way to spend time with your significant other.
Gather snacks and settle in for a night of cinematic indulgence. Enjoy each other's company in a calm setting, away from distractions, and customize the experience to suit your tastes—it's a fun and cozy date night idea to spend quality time together.
To help you plan it, here are ten all-time favorite date night movies.
These movies are known for their romantic themes, touching storylines, and memorable characters. Any of them will make for a great date night experience.
Whether you're in the mood for a heartwarming love story or a quirky indie romantic comedy, these films will keep you entertained and help set the mood for a night of romance.
Visit a Local Winery or Brewery
Visiting a local winery or brewery for a tasting and tour is a fun and unique activity for couples.
It can be a great way to enjoy each other's company in a relaxed and enjoyable setting. You can sample different wines or beers, learn about the production process, and appreciate the art of winemaking.
You can sample various types of wine or beer, learn about the production process, and appreciate the art of brewing or winemaking.
Wineries and breweries offer guided tours and tastings, which provide a behind-the-scenes look at the facilities and the chance to meet the makers themselves.
Many wineries and breweries offer guided tastings, where a knowledgeable guide will walk you through the tasting process and explain each drink's unique characteristics. This tour is an excellent opportunity to expand your palate, try new flavors, and discover new favorites.
RELATED POST: Vineyards in Ohio
Have a Picnic in the Park
A picnic in the park with a gourmet basket is a timeless and romantic activity for couples.
Nothing beats the laid-back atmosphere of a park setting and the joy of savoring a delicious meal together, whether it's a sunny day or a mild summer evening.
With a gourmet basket, you can enjoy a selection of your favorite foods, drinks, and treats in a scenic outdoor setting.
And if cooking for a gourmet picnic basket is too much work, you can order a chef from CookinGenie to prepare all your favorite picnic delicacies for your day out.
Choose a quiet, secluded spot and spread a blanket for a cozy, intimate meal. You can also incorporate fun activities like playing games, reading books, or enjoying each other's company.
A picnic in the park is a great way to escape the hustle and bustle of everyday life, connect with nature, and appreciate life's simple pleasures with your significant other.
Have a Karaoke Night
A karaoke night at a local bar or lounge (or at home) is a fun and lively activity for couples.
Grab the mic, choose your favorite duets, and sing your hearts out in a supportive and upbeat environment. With a diverse selection of songs, a karaoke night is an excellent opportunity to display your vocal talents and enjoy each other's company in a relaxed and social setting.
To start the party, here are ten all-time favorite songs for couples that are popular prerecorded backing tracks.
These songs will make you smile and create lasting memories for you and your significant other.
Go on a Scenic Bike Ride
Going on a scenic bike ride is a beautiful way for couples to enjoy the sights and sounds of nature.
Choose a scenic trail, rent a pair of bikes, and hit the road to explore the beauty of the outdoors. With the wind in your hair and the sun on your face, a scenic bike ride offers the perfect combination of exercise and relaxation.
Enjoy stunning views, stop at quaint cafes and shops, and listen to the birds singing and the leaves rustling – these are just some of the experiences you can enjoy along the way.
Whether you prefer a leisurely ride along a river or a more challenging climb up a mountain, a scenic bike ride is an excellent opportunity to spend quality time together, surrounded by the beauty of nature. So, grab your bikes and hit the road for a fun and romantic adventure.
If you need to learn more about bikes, here are a few of the most popular types of bikes.
Road bikes are lightweight and designed for speed, perfect for long rides on smooth surfaces.
Mountain bikes are sturdy, built for rough terrain, and ideal for off-road adventures.
Hybrid bikes combine the best road and mountain bikes and are versatile and suitable for various surfaces.
Electric bikes use a battery and are great for those who want extra assistance on their rides.
Touring bikes are built for long-distance travel and have comfortable features and plenty of storage space.
Please note – when it comes to biking, safety is vital. Here are some cycling essentials you must buy before your trip.
Helmet: A properly fitting helmet is essential safety equipment for any cyclist.
Lights: Visibility is essential for riding in low-light conditions, so make sure to have a front light and a rear light.
Reflective clothing: Wearing reflective clothing can help increase your visibility to motorists and other cyclists.
Glasses: Eye protection is essential to keep debris, wind, and the sun out of your eyes.
Bell or horn: A bell or horn can help alert pedestrians and other cyclists to your presence.
Gloves: Gloves can provide a comfortable grip and help protect your hands in a fall.
Locks: A good lock is essential for securing your bike when you're not riding.
Pump and spare inner tubes: A pump and spare inner tubes can help you quickly fix a flat tire.
First aid kit: A small kit can help you quickly address minor injuries while on a ride.
Proper safety equipment can help ensure a safe and enjoyable riding experience and is vital to a successful trip.
Take a Dance Class Together
Taking a dance class together is a fun and engaging way for couples to bond and connect.
Whether you're a seasoned dancer or enjoy moving to the beat, a dance class provides a unique opportunity to learn something new and get active with your partner. You'll have the chance to learn more dance steps, improve your coordination, and create lasting memories.
From salsa to ballroom, there's a style of dance to suit every taste and skill level.
Several dancing styles are suitable for beginners or seniors due to their slower pace and focus on basics.
Ballroom dancing: Ballroom dancing is an excellent style for beginners and seniors, as it focuses on classic dance steps such as the waltz, tango, and foxtrot.
Line dancing: Line dancing is a superb option for seniors, as it's performed in a group setting and often involves repetitive steps, making it easy to pick up and follow.
Country western dancing: Country western dancing, such as the two-step and country swing, is a fun and lively style that is easy to learn and provides a great workout.
Social dancing: Social dancing is a more relaxed style of dancing that's great for seniors or beginners who want to improve their social dancing skills.
These styles are slower-paced, so they are easy to pick up. Many dance studios offer special classes for seniors or beginners.
For those looking for a bit more adventure, try Latin dancing. Latin styles such as salsa, samba, and rumba are fun, upbeat, and perfect for improving your rhythm.
Conclusion
In conclusion, there are many fun and affordable ways to celebrate your love all year round. There's something for everyone, whether it's a picnic in the park, a movie night at home, a scenic bike ride, or a dance class.
The important thing is to spend quality time together and show your love and affection for each other. So, why not try some of these activities and make lasting memories with your significant other?