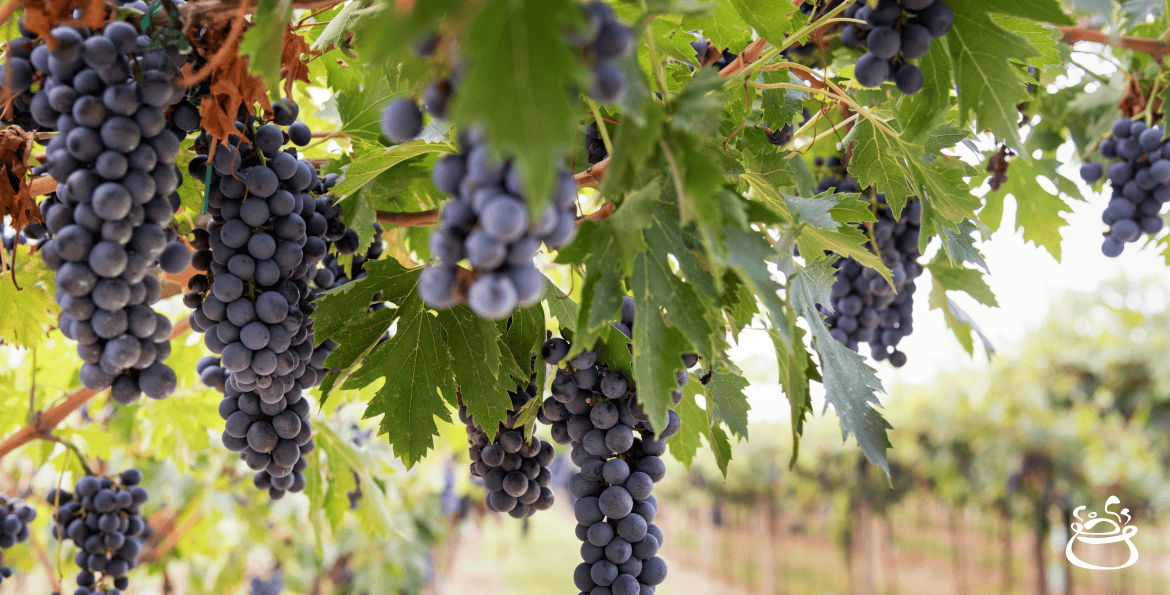 Ohio is home to a rich viticultural history, with the first grapes (Alexander and Isabella) planted in the Ohio River Valley in 1823. Since then, the Ohio wine industry has flourished, with over 200 wineries and vineyards dotting the landscape. The Ohio River Valley is particularly well-suited for grape cultivation, thanks to its challenging climate and diverse soil types. As a result, Ohio wines have earned a reputation for being complex and distinctive. In recent years, the Buckeye state has also become known for its innovative winemaking techniques, such as native yeast strains and sustainable growing methods. Whether one is a fan of dry reds or sweet whites, there's an Ohio wine out there for everyone to enjoy.
A Brief History
The Beginning
Wine cultivation in Ohio was first started by Nicholas Longworth, a commercial wine industry pioneer, in the early 1800s. Longworth planted Catawba grapes in Cincinnati, which produced a semi-sweet wine that consumers praised. His efforts were successful, and by 1859, Ohio had become a leading producer of wine, with grapes grown along the river between Cincinnati and Ripley.  
The Onset of Crop Disease
However, crop disease destroyed grapes, and the Civil War disrupted the labor force, causing winemaking to decline. However, this decline soon reversed in the Lake Erie Islands area thanks to German immigrants who brought their winemaking traditions to Ohio. The unique climate and surrounding waters made it an ideal location for growing grapes, leading to a resurgence in wine production. 
The Resurgence
The resurgence of wine production in Ohio was driven primarily by the growth of various vineyards and wineries along the southern shore of Lake Erie and other parts of the state. By the turn of the 20th century, winemaking was thriving in Ohio, with dozens of wineries located along the shores of Lake Erie and thousands of gallons of wine produced in this region. The area's reputation for delicious wines increased vineyards throughout southern Lake Erie, which became famous as the "Lake Erie Grape Belt." 
Prohibition
Despite Prohibition, which effectively wiped-out winemaking in Ohio for several years, the 1960s saw a resurgence in the industry. At this time, robust French American grapes were planted across Southern Ohio, producing flavorful wines like those made in Europe. These grapes continued to thrive, reinvigorating winemaking throughout Ohio. 
The Present
Today, Ohio is well-known as a top wine-producing state, with more than 1.2 million gallons of wine produced yearly. The state's grape portfolio now includes vinifera grapes, which effectively produce high-quality Cabernet Sauvignon, Cabernet Franc, and Riesling wines. These efforts have made Ohio a destination for wine lovers everywhere. 
 Also Read: Top Wineries and Vineyards in Ohio | Wine Trails
Who is Nicholas Longworth?
Nicolas Longworth was born in Newark, New Jersey, on January 16, 1783. A self-taught horticulturist, he began experimenting with grapevines in the early 1800s. His breakthrough came in 1825 when he cultivated the Catawba grape, a variety well-suited to the Ohio River Valley climate. Throughout the 1830s and 1850s, Nicholas Longworth distributed his Catawba wine all over the US and Europe. He produced over 200,000 gallons of wine per year, becoming one of the wealthiest men in the country. 
In addition to his success as a vintner, Longworth also pioneered using American oak barrels for aging wine. He died on February 10. 1863, his legacy as the Father of the American Wine Industry lives on. 
After his death, Longworth's vineyards continued to influence artists drawn to paint the beautiful landscapes of Ohio's wine-growing region along the Ohio River. 
Today, this historic region is known as the Ohio River Valley Wine Trail, a tribute to Longworth's enduring legacy as a pioneer winemaker and an essential contributor to American viticulture. And Longworth's descendants continue to produce wine in the Ohio River Valley. His original vineyards are now part of Cincinnati's historic Over-the-Rhine neighborhood. 
The First Grape Varieties Planted in Ohio
Wine has been produced in Ohio for over 200 years, beginning with Nicholas Longworth's planting of the Alexander and Isabella grapes in the fertile Ohio River Valley.  
Despite initial setbacks, Longworth remained dedicated to his work and continued experimenting with other grape varieties outside the city. Eventually, he found success with the native red Catawba grape, which quickly gained popularity among Cincinnatians. Today, winemakers in Ohio continue to cultivate these and other grape varieties, producing a wide range of high-quality wines that have won acclaim both in the US and abroad. 
The Modern Evolution
Looking back at the history of Ohio wines, it is clear that there has been a significant boom in recent years. With wineries cropping up across the state at an astonishing rate, and winemakers producing high-quality, world-class wines, it is clear that this industry is experiencing unprecedented growth.  
Experts like Donniella Winchell, former executive director of the Ohio Wine Producers Association, believe that this trend will only continue in the coming years as more and more people discover the delicious flavors and unique qualities of Ohio wines. She also believes that the recent explosion of Ohio wines is due, in part, to a growing interest in local, sustainable products.  
Ohio: Perfect For Producing Wine?
Not only have consumers embraced this trend, but the state government has also played a key role in facilitating the growth of the wine industry. 
Unlike in other wine-producing states such as California, Ohio wineries can stay open longer and offer a broader range of food and entertainment options.  
In addition, Ohio's cooler climate allows wineries here to produce distinctive wines unavailable elsewhere. With its vibrant wine culture and supportive government policies, it is no wonder that Ohio has become a leading producer of quality wines. 
 Also Read: A Guide to Visiting Ohio Wineries and Vineyards
How Do Things Stand Now?
The future looks bright for Ohio's wine industry, and there is no doubt that it will continue to thrive in the years to come. Today, there are nearly 300 wineries in Ohio.  
Ohio wines are varied and reflect the state's diverse climate and soil types. In recent years, the industry has seen a surge in popularity, and many new wineries have opened their doors to the public.  
With the rapid growth of the wine industry in Ohio, every person in the state is within a 35-minute drive of at least one winery. This growth results from several factors, including increased consumer interest in local products and the emergence of new culinary and wine centers like Pairings in Geneva, Ohio.  
The wine industry contributes significantly to the economic health of Ohio, with an annual revenue of over $1.3 billion. 
Is Ohio wine any good?
If you're a wine lover, you might wonder if Ohio wines are any good. After all, the state is known more for its corn and soybeans than its grapes. But the truth is that Ohio wine has come a long way in recent years, and there are now some very talented winemakers in the state. The climate in Ohio is well-suited to growing grapes, and many of the state's vineyards are on hillsides that offer good drainage and protection from harsh weather conditions. As a result, Ohio wines can be excellent and worth trying if you get the chance.  
Does Ohio have a wine country?
Yes, Ohio has a wine country! Ohio is home to approximately 280 wineries, and the state's wine industry contributes over $1 billion annually to the economy. The majority of Ohio's vineyards are in the Lake Erie region, which has a climate similar to that of France's Burgundy region. Ohio wines have won numerous awards and accolades, and the state's wines are favorites of locals and visitors. In addition to being a significant producer of wine, Ohio is also home to several world-renowned wineries, including Laurentia Vineyard & Winery and Gervasi Vineyard. Whether you're looking for a crisp white wine or a rich red blend, you can find something to suit your taste in Ohio's wine country.    
What is the largest winery in Ohio?
The largest local winery in Ohio is the Debonne Vineyards, located in Madison on the Grand River wine region. The winery produces a wide variety of wines, from fruity reds and whites to dry sparkling wine. In addition to its extensive production facilities, the Debonne Vineyards has a tasting room where visitors can sample the wines and purchase their favorites. The winery also offers tours of the production facilities, giving visitors a behind-the-scenes look at the production of the wines. With its beautiful location and extensive selection of wines, the Debbone Vineyards is a must-visit destination for any wine lover.  
What is the oldest winery in Ohio?
The oldest winery in Ohio is the Firelands Winery. Since its inception in 1880, Firelands Winery has produced high-quality wines that delight wine lovers across the Midwest. Known for making exceptional wines at reasonable prices, this Ohio winery has earned a reputation for being one of the best in the state and beyond.